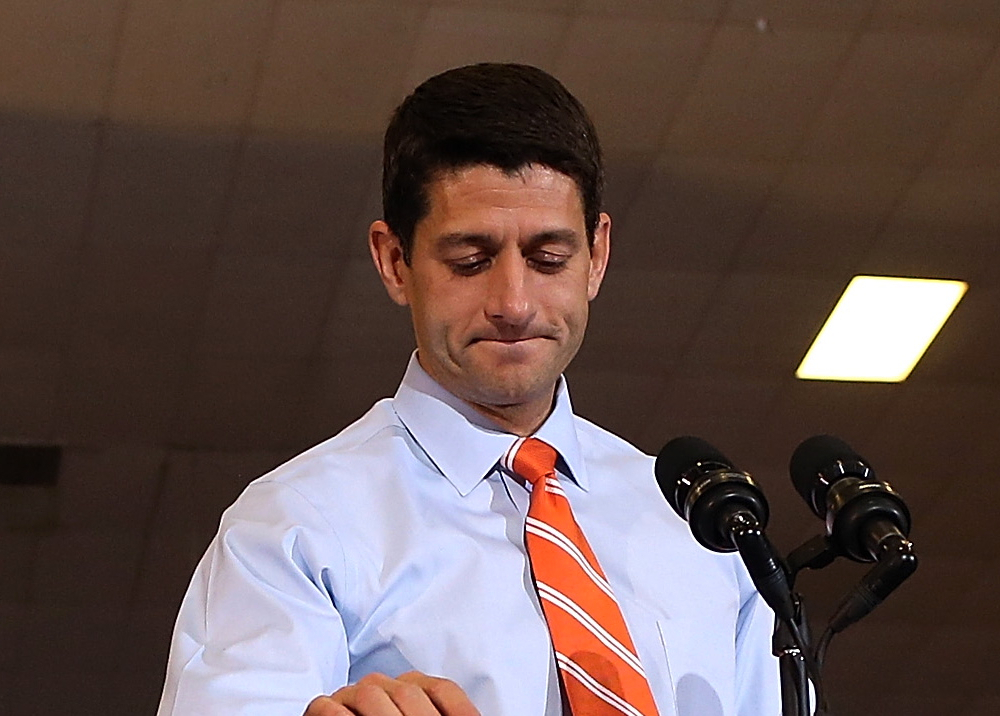 Congressman Charles Rangel—the dean of New York City's congressional delegation—said he doubts new House Speaker Paul Ryan will have much more luck getting things done than his predecessor did, thanks to what he dubbed a confederate "cancer" in the Republican party.
"I have no reason to believe that he'll be any more successful than John Boehner," Mr. Rangel told the Observer during a Harlem press conference today.
Mr. Rangel today joined with fellow Democrats for a public forum at Harlem Hospital held jointly by the Congressman G.K. Butterfield, chairman of the Congressional Black Caucus, and Congresswoman Carolyn Maloney, ranking Democrat on the Joint Economic Committee, about economic challenges facing the African American community. While the members of Congress talked about potential solutions, Mr. Rangel said he wasn't sure the chances of legislation getting passed under Mr. Ryan were any better than his predecessor, John Boehner.
Mr. Boehner stepped down amid growing disagreements with the conservative Tea Party wing of Republicans in the House. Replacing him became complicated—it seemed no candidate could earn enough support from both mainline Republicans and the small but vocal Freedom Caucus, aligned with the Tea Party. Eventually, Mr. Ryan—a Wisconsin congressman and one-time vice presidential candidate—accepted the position, almost reluctantly, after setting certain conditions for taking the job.
While a new speaker might point to some hope for less gridlock in Washington, Mr. Rangel wasn't so sure.
"Unfortunately for Mr. Ryan, there was a cancer in the Republican Party, that originated, ironically, in confederate states, that have denied since slavery the very issues that we're talking about today," Mr. Rangel said. "And every one of those states, the things that we fought for in terms of voting, even today they're trying to roll back."
Mr. Boehner, the congressman said, ultimately decided not to be controlled by a small minority of his own party—though Mr. Rangel mixed that bit of praise with a reference to Mr. Boehner's well-known crying habit.
"Having said, that he cried his way to the floor yesterday because he would rather be a man with dignity from Ohio than to continue to see the Congress and the Republican party be torn down with him," Mr. Rangel said.
With Republicans dealing with so much chaos, Mr. Rangel said the strategy for Democrats was clear—to be united in their missions, including on the day's topic of poverty in the African American community.
"When the majority is so disjointed, it's up to us in the minority to be united in one thing—the security of the United States of America. And you cannot succeed with people in jail, that are sick, that are unemployed, that are not leading the country and the world," Mr. Rangel said. "So we can only hope that this cancer in the Congress, that is in remission, that it does not reoccur."