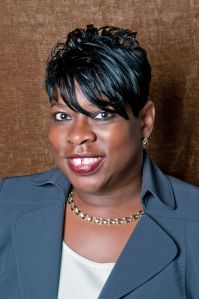 Darcel Clark, the judge nominated by Democrats to replace departing Bronx District Attorney Robert Johnson, rolled out a series of reforms today aimed at cutting the borough's notorious backlog of cases and reducing public corruption.
The reforms, known as the VISTA plan, are the first she's announced since Mr. Johnson, in a move that drew fierce condemnation from good government groups, said he would vacate his post to seek a State Supreme Court judgeship instead of running for re-election. Mr. Johnson's decision, reportedly engineered by the Bronx Democratic Party, allowed party insiders to nominate Ms. Clark and avoid a primary.
In an overwhelmingly Democratic borough, Ms. Clark's nomination is a virtual guarantee she will win in November, though she does face a Republican challenge from attorney Robert Siano.
"The VISTA plan I am announcing today will lay the foundation for giving Bronx residents the confidence they deserve in a District Attorney," Ms. Clark said in a statement. "With DA Johnson leaving office, I hope to be blessed with the opportunity to move this office forward and address longstanding concerns about the timely disposition of cases and internal operations with new approaches and ideas."
Mr. Johnson, who served as district attorney for 27 years, had numerous critics. His office declined to prosecute cases at a far higher rate than the other four boroughs and was the subject of several unflattering reports about the unusually long waits defendants faced before getting their cases tried. Kalief Browder, a teenager accused of stealing a backpack, was held on Rikers Island for three years before Mr. Johnson's office acknowledged it had no evidence and couldn't locate the victim of the crime. Browder, profiled in The New Yorker, was released in 2013 and committed suicide this year.
Ms. Clark, an associate justice of the state appellate court, promised a "stronger emphasis" would be made to ensure that ADAs "swiftly" prepare for trial, answer motions and provide all discovery to defendants on time and on schedule, and present legal arguments to counter any effort to "unduly" delay a trial. Special task forces will be established, she said, to examine old misdemeanors and indictments with a goal towards eliminating backlogs with fair dispositions or speedy trials.
Ms. Clark said she would restructure the Bronx district attorney's office to minimize case transfers between assistant district attorneys by assigning one ADA to handle a case from start to finish. Multiple ADAs currently handle different aspects of a prosecution, leading to delays that hinder prosecutions, she said. In addition, the VISTA plan includes a "CompStat-style system" to hold bureau chiefs and their subordinates accountable for the timely disposition of cases.
She also promised to create a public integrity unit in the office and make the "aggressive pursuit" of public corruption a top priority. Under Mr. Johnson, the office rarely prosecuted public corruption cases, leaving federal prosecutors to indict and convict local officials.