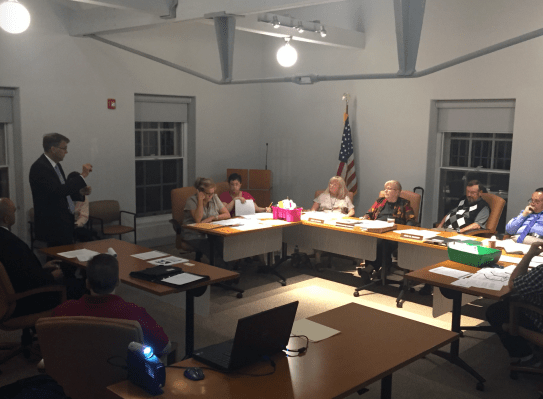 Following a decision from the Atlantic County Clerk's Office to reject mail-in ballot applications from about 90 county residents who received partially filled-in forms from a pro-Democratic super PAC, the chairman of the county Democrats is calling the move "a contrived political stunt" by his Republican counterpart.
Atlantic County Democratic Committee Chairman Jim Schroeder said in a statement that the pushback against the applications was due to pressure from Republican chairman Keith Davis.
"I think Mr. Davis's decision to file a complaint here was for strategic political purposes only," said Schroeder by email. "He knows that the actions taken by the independent group do not rise to a level of assistance proscribed by law. His complaint is about trying to make what are clearly legal activities appear to be sinister or unethical.
"I believe if the independent PAC litigates this issue, Mr. Davis's efforts to discourage or eliminate these vote by mail applications will be thrown out by the courts."
Davis, who initiated the challenge to the mailers with a letter to the board, said that the county clerk's party affiliation should answer any questions about political motivations behind his complaint.
"This decision is bipartisan," said Davis. "Why is Schroeder defending vote by mail applications mailed out by General majority PAC? It's illegal for them to coordinate activities."
The mailers were devised and funded by the General Majority PAC, which has spent more than a $1 million on Democrats' behalf this cycle.
Two members of the independent group appeared before the Atlantic County Board of Elections last month to argue that the mailers, which arrived in applicants' mailboxes with their names and addresses already printed on vote-by-mail applications, did not amount to "assistance" requiring the PAC's co-signature.
The Democratic county clerk's choice to reject the applications could have real consequences for Assemblyman Vince Mazzeo's (D-2) reelection campaign against Assemblyman Chris Brown (R-2). Mazzeo won his seat by 51 votes in 2013.
"It certainly provides a boost to the Republican candidates there," said Montclair State University Political Scientist Brigid Harrison of the decision.
"I don't know to what extent the General Majority PAC kept records of the people who filled out those ballots, whose ballots were submitted," she said, adding that the effort involved in resending applications and of reapplying could tamp down participation.