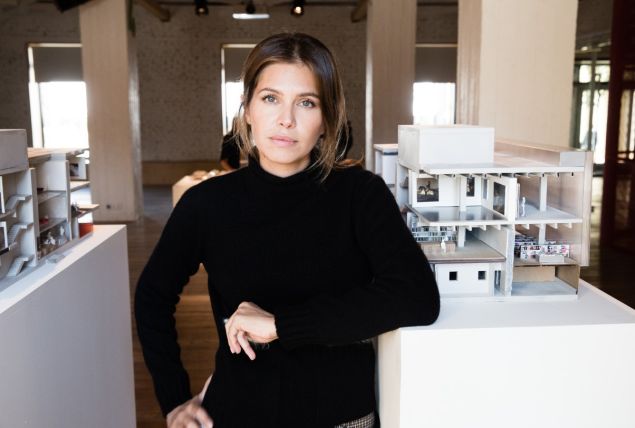 Russian philanthropist and art collector Dasha Zhukova will give $1 million to the Massachusetts Institute of Technology to endow a brand new visiting artist program at the MIT Center for Art, Science and Technology, it was announced today.
The program is open to artists working in architecture, art and design and will allow them to complete research and collaborate with faculty and students over a period of one to two years. The first residency will begin in the 2016-2017 academic year.
CAST has hosted over 31 visiting artist residencies to date since 2012, and worked with artists such as Anika Yi, Tauba Auerbach, Olafur Eliasson, Vik Muniz, Trevor Paglen, and Tomas Saraceno, a statement said.
Some of the artists, most notably Mr. Eliasson, brought significant and high profile projects to MIT. Mr. Eiliasson's Little Sun project, which was further developed with research from several of MIT's schools and labs, is a small portable solar powered lamp that can act as a renewable light source for people living in remote areas.
"Just as our science and engineering labs generate invention and discovery, our wide range of arts programs foster innovative works of contemporary art across disciplines," Leila Kinney, executive director of arts initiatives at MIT, told the Observer via email.
Ms. Zhukova is best known for founding the contemporary art magazine Garage as well as the newly opened, Rem-Koolhaas-designed museum in Moscow of the same name. Ms. Zhukova is also a prominent collector, along with her husband, businessman Roman Abramovich.