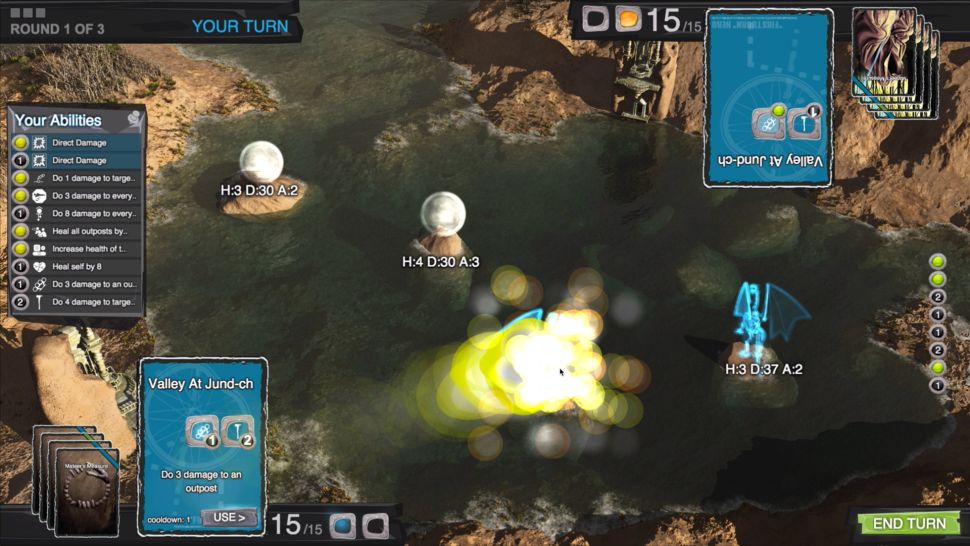 Veteran game maker Gareth Jenkins had an idea that was keeping him up nights. The experienced entrepreneur had been looking forward to setting aside his consulting work and starting another company. "I was waiting for the right opportunity," Mr. Jenkins told us during an interview at the company's Williamsburg outpost, alongside his cofounder, Aaron Kaplan. "I knew it couldn't just be a game."  He couldn't sleep because he was thinking about ways that the video game industry could take advantage of the same technology that makes it possible for people to trade bitcoin and other cryptocurrencies.
Imogen Heap wants to put the ownership of digital music on the block chain as well.
Deckbound is a pre-launch digital collectible card game. It introduces the idea of players truly owning their cards, so they can trade them, sell them and use them in other games. As digital objects, the cards get stronger and improve with use. The technology that makes it possible for people to own ephemeral goods is the same system that powers bitcoin, the block chain. The game will go into a public alpha at Paris Games Week at the end of the month.  
Their first game will be Deckbound Heroes. Mr. Jenkins described it as a board control game where each player's deck is fully exposed at the outset and chance is largely removed from the fantasy-themed game, in the spirit of German style board games. Later, the company will release a solo player game using the same cards, Deckbound Quest. 
In video games today, players spend millions of dollars on digital assets (everything from cards to clothes to special weaponry), but if a game shut down its servers, all the stuff they purchased would be gone forever. Deckbound will allow players to hold onto what they own locally, if they want, and will also let other developers create games around their assets.
That said, there's no reason why other games couldn't use the technology Deckbound has created. One fairly obvious example: Magic: The Gathering cards could come with some kind of code such that the physical cards you buy in a pack also come with a code that lets you put them into a digital wallet. Then, Hasbro (the owners of Magic) wouldn't have to come up with the app that lets users play with their cards. Developers could compete to see who could come up with the best app, and players could play with digitized Magic cards across any of those apps, and their work would create additional demand for Hasbro's cards.  
Deckbound created a platform called Bitbind that enables the creation, sale and trade of each card in the bitcoin block chain, so that there is an immutable record of each card's ownership, its growth and when it is traded. It uses bitcoin's block chain, but it doesn't have to. Bitbind could work with any block chain (such as namecoin's or dogecoin's) or on a privately created one.
"There's all these interesting properties of having something you actually own," Mr. Jenkins said. "Bitbind not only solved our problems but many others' problems as well." The team said it is in talks with other gaming companies about using Bitbind, but declined to disclose which ones.
SEE ALSO: Monegraph uses the block chain to manage the sale of digital art.
By logging the card's existence and ownership in the block chain, it becomes a digital object independent of Deckbound, the company. Which means that other game makers can create new platforms for using the same cards and people can trade, sell or lend their cards. In other words, these digital objects can be used in exactly the same way as cardboard collectible cards.
Deckbound could completely shut down and users would still own the cards they had paid for.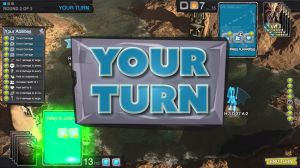 Deckbound's revenue model is based on the sale of the physical cards, which creates an interesting problem. The company can't give people free cards to start trying out the game with, because logging new cards on the block chain incurs a small cost for the company for each card. If it gave free cards to thousands of players who never bought any more cards, it would cost too much.
The team created an interesting solution. They call it "the nomad pool."
The nomad pool is a place where players can share their cards with other players while they aren't using them. This allows people to create a deck and try out the game using cards borrowed from that pool. Because cards gain experience and power with play, there is an incentive for players to share them. Stick a few cards in the nomad pool for a couple weeks and they may come back to you considerably more powerful, and, therefore, more valuable. Deckbound has also seeded the pool with cards the company owns.
Deckbound has been showing off 'Heroes' at conventions for months now. Mr. Jenkins and Mr. Kaplan said they have had people come back to their booth repeatedly and play for hours. People who have been given pre-alpha access to the site have already purchased thousands of cards, as well, even though they haven't been able to play with them yet.
Mr. Jenkins currently lives on the Isle of Man. He moved there because the country has set itself up as a bit of bitcoin mecca.