It was only two weeks ago that the world unanimously decided that we absolutely should not be reviewing people in the same way we do restaurants, spas and customer service. The buzz around Peeple, the "Yelp for people" app that sent the Internet into a full-on rage, has died down, but it's not the end of human reviews.
Algorithmic swipe-style dating app The Grade recently added a feature that let's users' matches and people they know in real life leave reviews on their dating profiles.
"Our users felt that we could improve transparency and curb bad behavior even more effectively by incorporating direct user feedback into the proprietary grading algorithm," CEO Cliff Lerner said in a news release. "The most requested feature by women was a way to influence a male match's grade based on interactions outside the app, such as a date, email or text interaction."
One The Grade, users' profiles sport a letter grade ranging from "A+" through "F," which is based on profile quality, responsiveness and now peer-reviews also. But before everyone freaks out again, it's important to note that The Grade has taken steps to prevent the inevitable negative outcomes Peeple was headed towards. For example, there is no blank space where you can write whatever you feel about the person. Instead, The Grade offers yes/no review questions such as "Is X a quality person?" If you choose "no" for this one, you can select a following reason from a drop-down menu:
Inappropriate online

inappropriate in person

Lied about age, height, etc.

In a relationship

This person is fake/spam

Other
Users also have the opportunity to choose hashtag descriptors from a preset list. For example, you could tag someone #Adventurous, #Dimples, #CleansUpNice or #Conversationalist.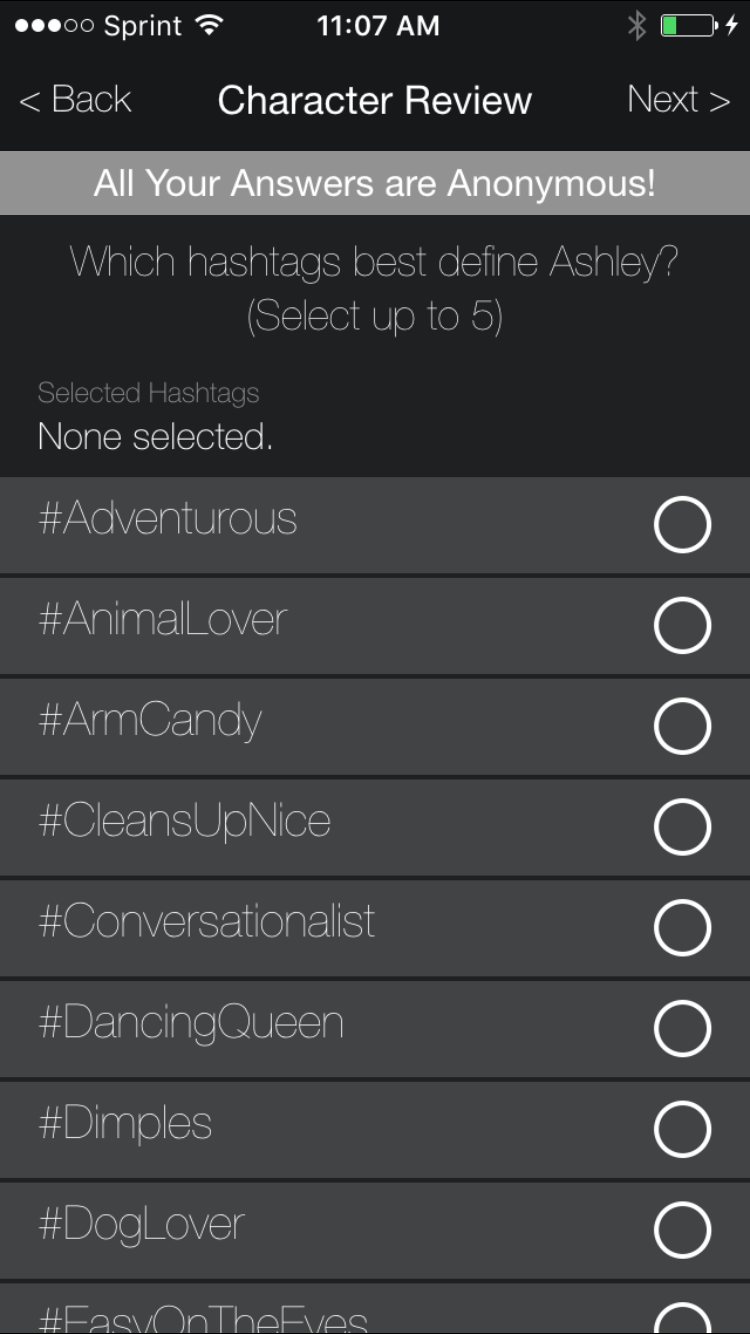 Users who leave reviews are also invited to say how they know the person, choosing from options like "friends," "co-workers" and "met on The Grade."
This is where, we believe, things become problematic. Why would someone go on a dating app to review a friend or co-worker? The only reason would be to improve the friend's grade and chances of meeting someone on the app. At least the app cross checks with Facebook connections to verify that the two people know each other.
Maybe the Peeple haters were right.