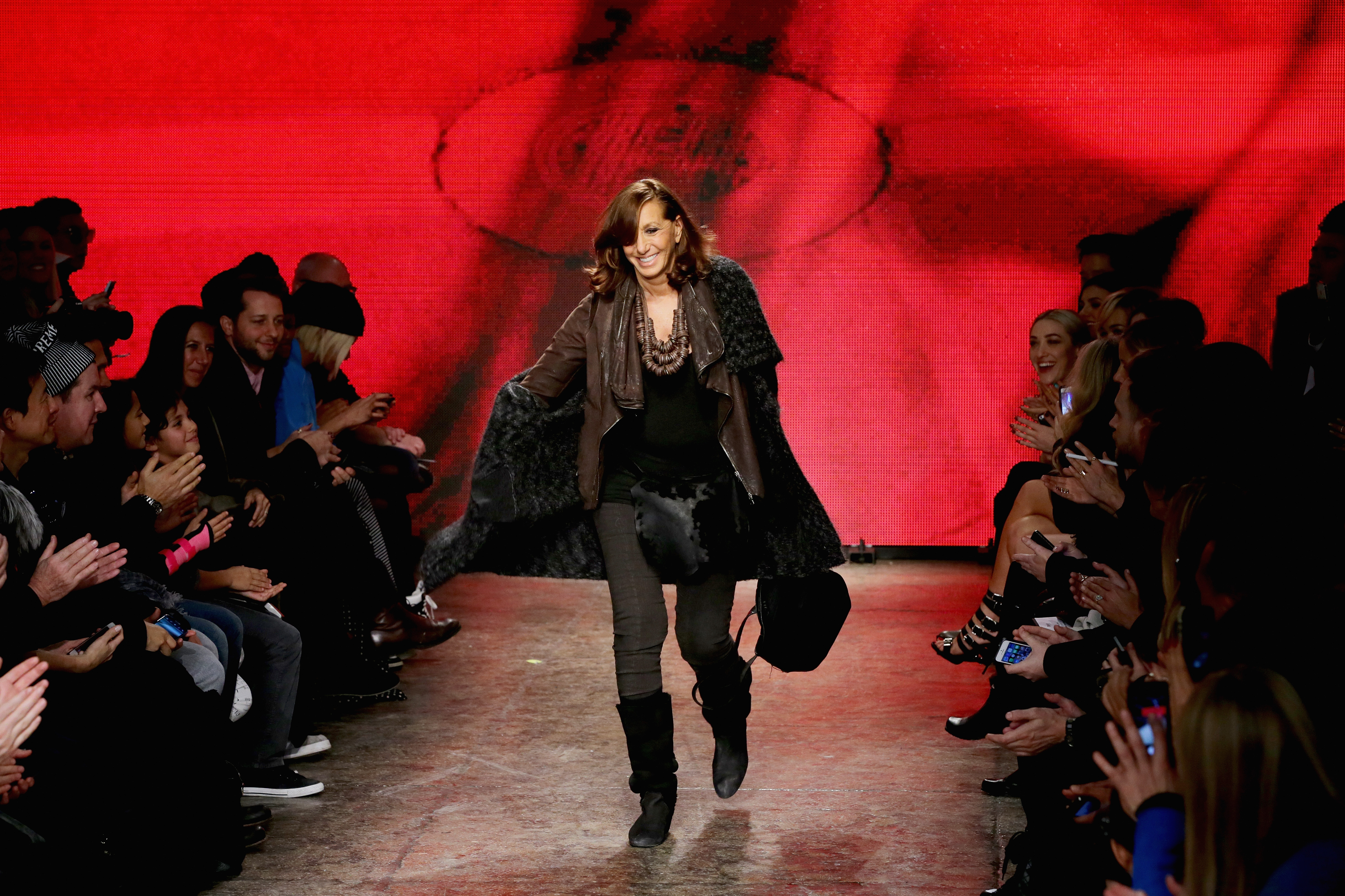 The world knows designer Donna Karan as the angel who helped working women ease out of boxy suits and climb into tailored ones. She revolutionized the industry working for Anne Klein, and eventually launched her own labels years after. Ms. Karan refined how women dressed and acted at the time, changing the language through which they might present themselves both in and out of work.
On Tuesday evening, Ms. Karan was the star of Hearst's Master Class speaker series, sitting down with ELLE editor-in-chief Robbie Myers to discuss her new book, My Journey. The memoir follows Ms. Karan's path from childhood to present-day, focusing not just on her fashion career, but also on the lives and deaths of her loved ones. Often, one will find, the personal and the professional are intertwined.
It begins, for instance, with the September 11 terrorist attacks—"when we realized that we all have a relationship to one another as human beings," as Ms. Karan put it. She had been preparing to debut her upcoming collection at the time, while simultaneously mourning her husband, Stephan Weiss, who had recently died of cancer—that day was her first anniversary without him. Ms. Karan's vulnerability—her willingness to share those details—continues throughout the duration of the memoir.
On a lighter note, My Journey also traces Ms. Karan's passion for the industry. "I love the body and the sculpture of the body," Ms. Karan said. "Women don't really understand what they should conceal and what they should reveal. I always start with accenting the positive because I want women to use fashion to feel stronger. You're never going to gain weight on your shoulder, so I like to start there."
Ms. Karan's entrance into the fashion world was perhaps a calling from some higher power. She had always planned to be a stay-at-home mom to daughter Gabby, until Anne Klein died and left her in charge. At only 25 years old, Ms. Karan had to sideline her own desires and keep the brand alive.
"The universe was talking, and I had to listen," she said.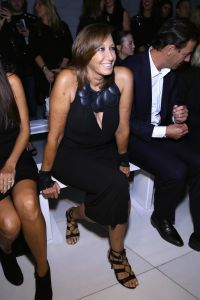 In her talk with Ms. Myers, Ms. Karan also touched on the difficult decision of leaving her own brand a couple of months ago. "When you have a company with all these people you love and care for, it becomes your baby," she told the audience. "I've focused on finding a stillness and security within myself. It's been a spiritual journey."
Ms. Karan has also been focusing on her foundation, Urban Zen, a space to talk about healthcare, education and the preservation of culture. She stressed the need for mindfulness in all three fields, and hopes to develop a more concrete economic goal for philanthropy in developing countries.
"Who is Donna Karan?" the designer wondered aloud towards the end of the interview. It is clear even she struggles with carrying the weight of both her personal journey and her brand's; the two are irreversibly combined. Ms. Karan stopped to think, in the end confessing, "I am a loving and caring mother, grandmother and philanthropist who's still on her journey. It's not as easy as I thought it would be."