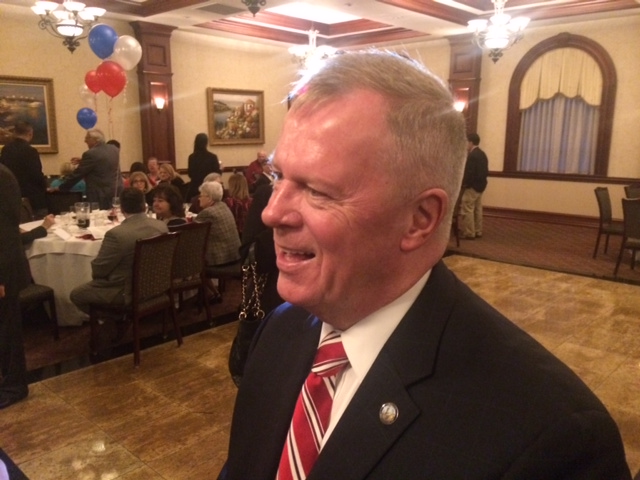 Last week, Democratic Bergen County freeholders made allegations that former freeholder and current Republican candidate John Mitchell "turned back" on taxpayers. The allegations date back to a 2012 incident where the Democrats claim Mitchell failed to act on an action by former county executive Kathleen Donovan to take away benefits and stipends from all part-time Northwest Bergen Utility Authority commissioners.
Those claims were supported by email correspondence between Donovan and her then chief of staff Jeanne Baratta.
In an April 2, 2012 email, Donovan asks Baratta if a press release on the issue would be released that day.
Baratta replied: "No, Mitchell does 'not want to get involved'…
To that, Donovan replied: "Okay. So much for leadership, huh?"
In 2013, Mitchell was defeated in his second run for freeholder by James Tedesco. Tedesco eventually went on to unseat Donovan as County Executive after party infighting in Bergen County.
Mitchell is currently running to regain the position he lost in 2013. He and running mates Daisy Ortiz-Berger and Ken Tyburczy are facing Democrats Tracy Zur, Tom Sullivan and Steve Tannelli.