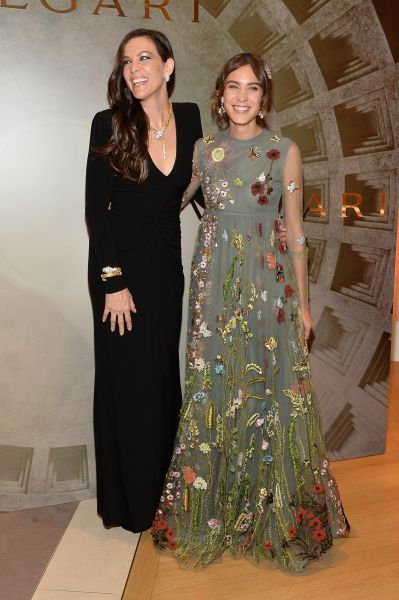 For fashion's elite, a theme party is the Holy Grail of events, as it's an excuse to dress as extravagantly as possible. When the host is as haute as Bulgari and the theme is as timeless as a Roman Bacchanal dinner, the sartorial choices are sure to be stunning. Such was the case last night, when starlets turned out to celebrate the opening night of Bulgari & Rome: Eternal Inspiration. The dazzling crowd was dressed to the nines to drink and dine at the James B. Duke House, which was decorated with leafy vines and plenty of haute jewelry.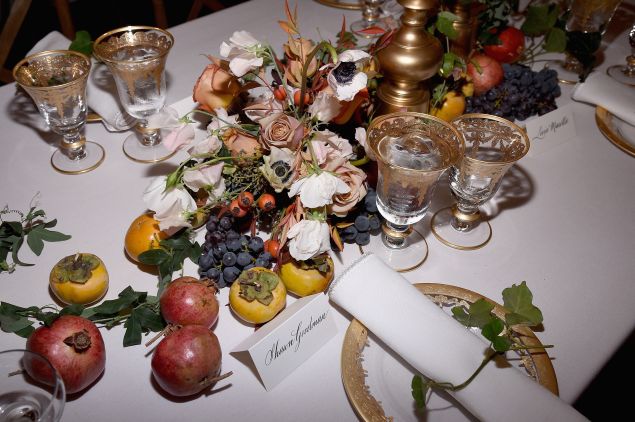 The exhibit in celebration was curated to showcase how the ancient city of Rome has influenced the house of Bulgari. The curated selection of 40 pieces included a bib necklace with sapphires and diamonds that represented Rome's earliest street, Via Appia. Another gold neckpiece featured five Roman Imperial coins, while the octagonal ceiling of the Palazzo influenced the design of a sautoir dotted with emerald, rubies and diamonds.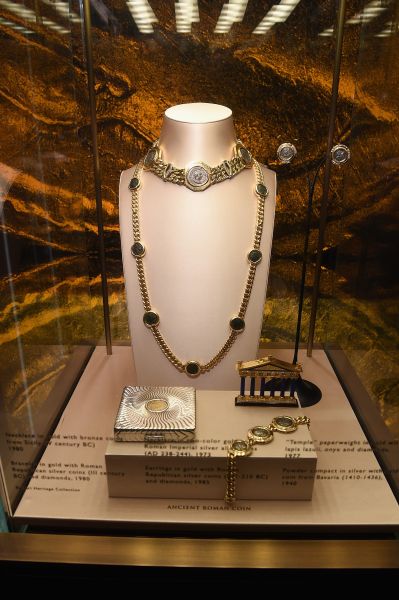 The host of the evening was the gracious Liv Tyler, who paired a slinky black dress with one of Bulgari's iconic diamond-encrusted snake necklaces; she had another golden reptile coiled around her wrist. While her outfit played it safe, and strayed a bit from the theme of the evening, attendees including Alexa Chung, Harley Viera Newton, Jessica Hart and Zani Gugelmann had plenty of fun donning their best Roman-inspired gear, accented with a healthy dose of Bulgari jewelry, of course. For those who didn't make it to the dinner last night, fret not, the Bulgari exhibit will be open to the public until November 22 at the brand's Fifth Avenue store.