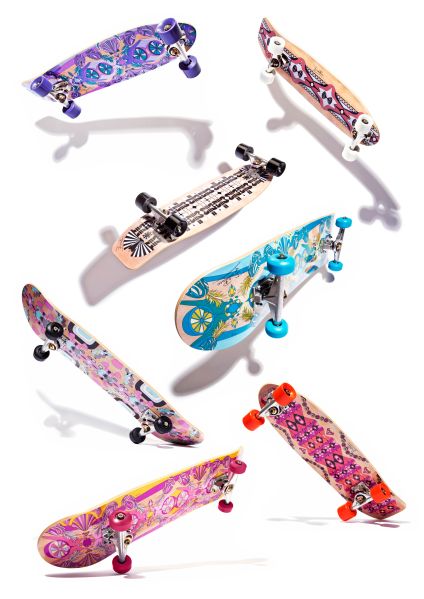 Being the coolest kid in the skatepark has taken on a whole new meaning, thanks to Emilio Pucci. Plastering the wooden underbelly of skateboards with a refreshing take on the bright colors and iconic swirls associated with the brand, this is a thoroughly young creation.
So youthful in fact, that creative director Massimo Giorgetti turned to students to help translate Pucci's house codes in a more modern way. Their work resulted in abstract images of pasta, ice cream and candies, crafted in homage to Italian culture by students at University of Art and Design in Lausanne, Switzerland.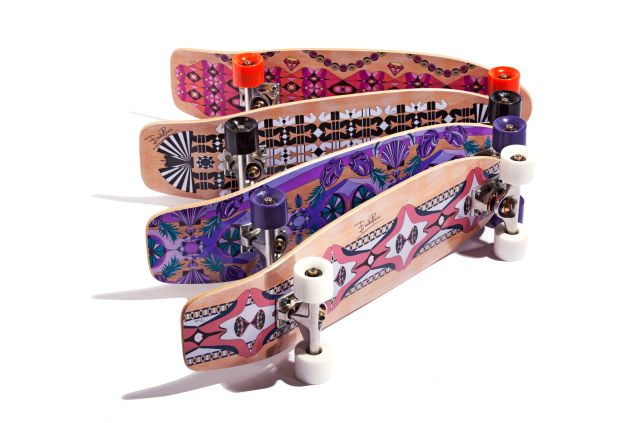 The two board shapes, Street and Cruiser, are now available for purchase in seven different prints on Pucci's website. Those partial to ollies, grinds, manuals and cruising in general will be pleased to find that these authentic boards that are durable, scratch resistant and higher quality than the average skateboard. But we don't think dexterity is entirely necessary to purchase a Pucci board; these creations will also carry street cred when hung as a piece of art.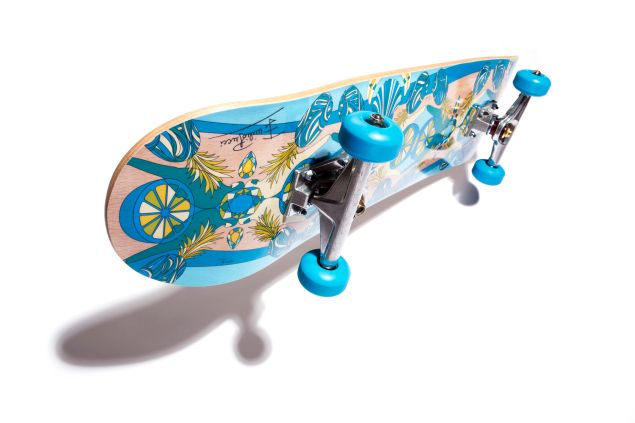 Accompanying the brand's inaugural skateboard collection is a short film created in collaboration with NOWNESS. Titled Rolling with Emilio Pucci, watch as model Martha-Rose Redding challenges two tween boys to an urban skating challenge, in a silk dress nonetheless.
[protected-iframe id="91a6c5ae06e7e13d70adcdb31be1c72a-35584880-87433098″ info="http://www.nowness.com/iframe?id=4538930635001″ width="500″ height="315″ frameborder="0″ webkitallowfullscreen="" mozallowfullscreen="" allowfullscreen=""]