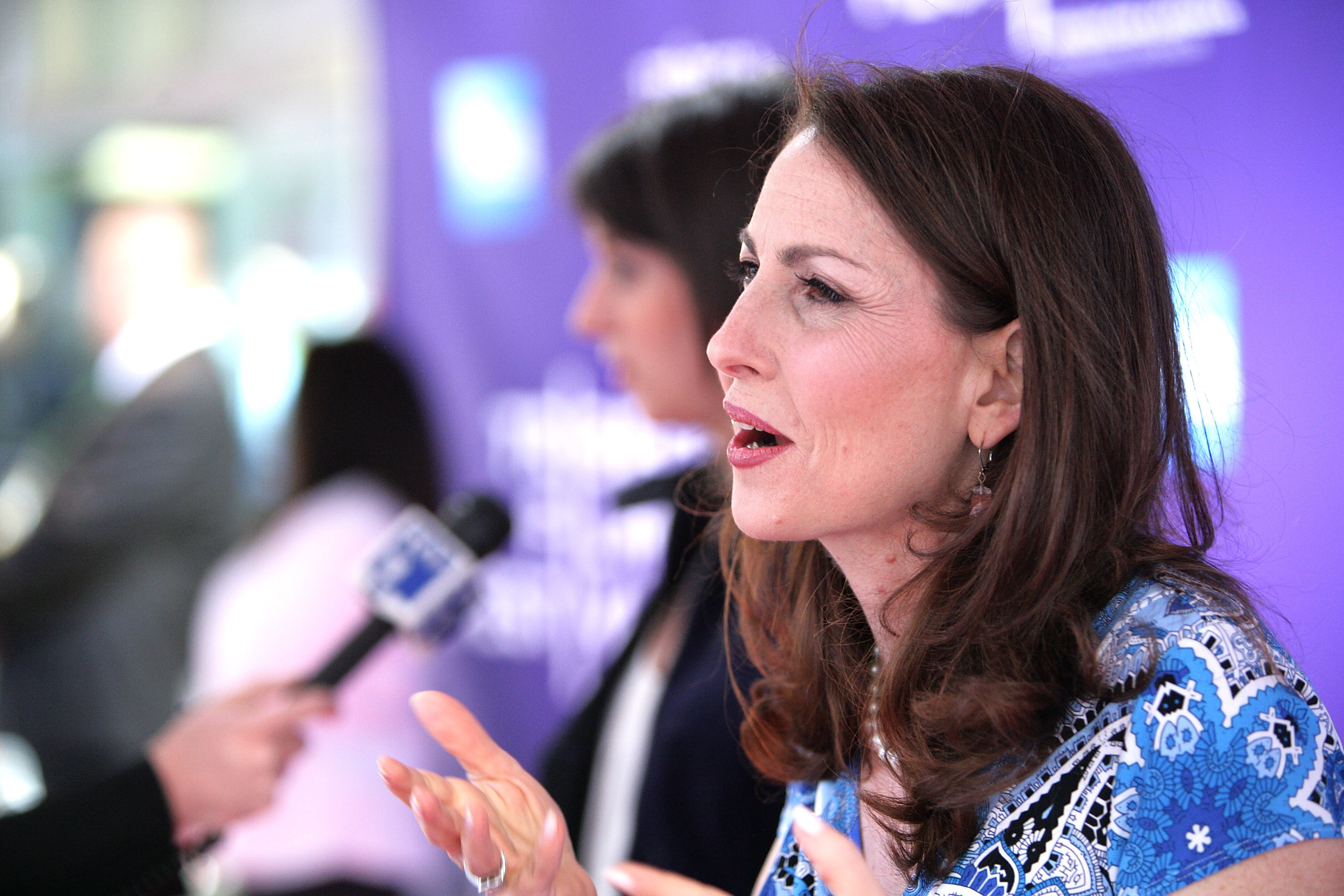 An intriguing advisory landed in the inboxes of political reporters this afternoon that left many of them aflutter: Eva Moskowitz is going to say something about her political plans tomorrow.
That alone was enough to set off plenty of speculation about whether Ms. Moskowitz, the founder of the Success Academy charter school chain and a longtime foe of Mayor Bill de Blasio, would announce—or perhaps even hint—that she will run for mayor. Or, maybe just as likely, announce that she will not run for mayor.
Whatever Ms. Moskowitz will say, she'll say it tomorrow at 10:15 a.m. on the steps of City Hall. The same steps today played host to a slew of children who attend charter schools dressed in "I Fight for Equality" T-shirts, the backdrop for a press conference in which Bronx Borough President Ruben Diaz Jr.—another potential de Blasio challenger—called for the mayor to find space for several Success Academy charter schools that have been approved to open by the state. That followed a massive and showy rally put on by Families for Excellent Schools, the charter advocacy group, where Ms. Moskowitz, often seen as the face of charter schools, did not speak.
The advisory turned heads for more reasons than just the news value of Ms. Moskowitz saying something about her political plans—on Twitter, many reporters wondered if the press release was perhaps a hoax. There was an error in the date of the event, and the advisory was not sent by any of the spokespeople who have represented Ms. Moskowitz or related charter interests before, but by someone named Richard Millett.
When the Observer first called the number listed for Mr. Millett in the press release, it went to a voicemail for Eric Grannis—an attorney and, perhaps more relevant, the husband of Ms. Moskowitz. Mr. Millett returned the call and said he's an assistant who sometimes helps on Ms. Moksowitz's political endeavors.
"We've gotten a lot of calls asking if this a hoax," Mr. Millett said. "This is not a hoax."
Ann Powell, a spokeswoman for Success Academy, confirmed to the Observer that Ms. Moskowitz would indeed be making an announcement tomorrow. (Again, no word on what it will be.)
Ms. Moskowitz, who was among the people influencing state government featured on the cover of the Observer this week, has repeatedly left the door open to running for mayor. But it's unclear what advantage—if any—there would be to announcing an intention to run for mayor this early.
Of course, there are plenty of possible political announcements beyond just "I am running for mayor" or "I am not running for mayor." She could announce something about her party registration—Ms. Moskowitz is currently a registered Democrat and was one when she served in the City Council. As a Democrat, she'd need to take on Mr. de Blasio in a primary, and some have speculated she could pursue running as a Republican, though it is unclear whether the GOP would welcome her. She could also announce the formation of some kind of exploratory body to consider a run, or of some kind of Political Action Committee to advocate on behalf of charters. (It could also be any other number of less interesting scenarios.)