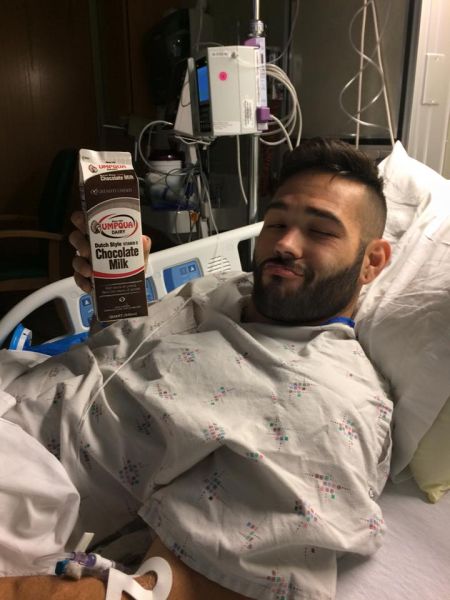 Chris Mintz, the army vet and martial artist who was shot several times as he barred the classroom door to a marauding mass murderer at Umpqua Community College in Oregon, will be phoned today or tomorrow by President Obama, the Observer has learned. According to Mr. Mintz's closest friend, Kivonna Coccia, the president's personal assistant called yesterday to arrange the details.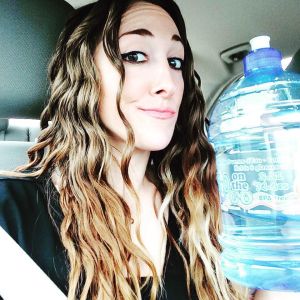 Mr. Obama has been criticized by some for having spoken forcefully about the need for stricter gun control laws amid the shooting, while neglecting to mention the extraordinary acts of Mr. Mintz, who is now recovering from seven bullet wounds and a pair of broken legs. Mr. Obama was noticeably more prompt in contacting, for example, Ahmed Mohamed, the Texas boy whose arrest over a clock that was mistaken for a bomb earned him an invitation to the White House and a tweet from the president.
A video that Ms. Coccia shot in the hospital shows the publicity shy Mr. Mintz with his hand completely bandaged and an IV in his arm, holding an ipad and thanking the world. "I'm overwhelmed by the support I've gotten from everybody," says Mr. Mintz in a tired but clear voice. A different photo shows him "still loving his Umpqua Chocolate Milk!"
A petition has been started calling on Mr. Obama to award Mr. Mintz the Presidential Medal of Freedom and a gofundme page that was started on his behalf already has amassed over $750,000 in pledges, far exceeding its modest $10,000 goal.
Ms. Coccia, who describes herself as Mr. Mintz's "best friend," has begun to reach out for help with handling the sudden onslaught of attention directed at a man who is averse to attention and devoted to raising his autistic son, Tyrik, whose 6th birthday was poignantly on the day of the shooting, Oct. 1, as Mr. Mintz informed the killer.
According to an email from Ms. Coccia, "Chris says he doesn't want publicity at all. He is unaware of what his life is about to become, when we see random invites, some seem enticing, he wants to do his best to stay out of the politics of it. His future interests lies in his education, his son and raising autism awareness. Chris is immensely humble and really doesn't want the fame. He looks to me for advice as his friend and I'm trying to protect him the best I can."
Humble is right. Even as he awaits a call from the president and experiences a tsunami of gratitude from a nation starved for positive story lines, Mr. Mintz has others on his mind. In the video, he tells his friend, "I just want to wish all the other families a safe and speedy recovery."