Despite what Instagram may show, the regulars of Fashion Month aren't just traipsing from one runway show to the next. Often times, these individuals intersperse their front row appearances with personal appointments alongside top designers, plus a few hours of actual work. 

Observer was lucky enough to have an exclusive look at a schedule like this, thanks to stylist and creative consultant Kate Foley. Also working as the U.S. Contributing Fashion Director at luxe consignment site Vestiaire Collective, Ms. Foley took us on a tour of her version of Paris Fashion Week. Featuring stops at the Sacai and Sonia Rykiel shows, a visit to the Vestiaire HQ and a gem-filled pit stop, this is not any average work day. But we'll let her explain further…
11:00 p.m.: Starting off the day with the Sacai show, one of my favorite shows in Paris
11:15 p.m.: Another favorite from Sacai, loved this deconstructed layered dress, especially when it's paired with a chunky shoe and fishnet socks.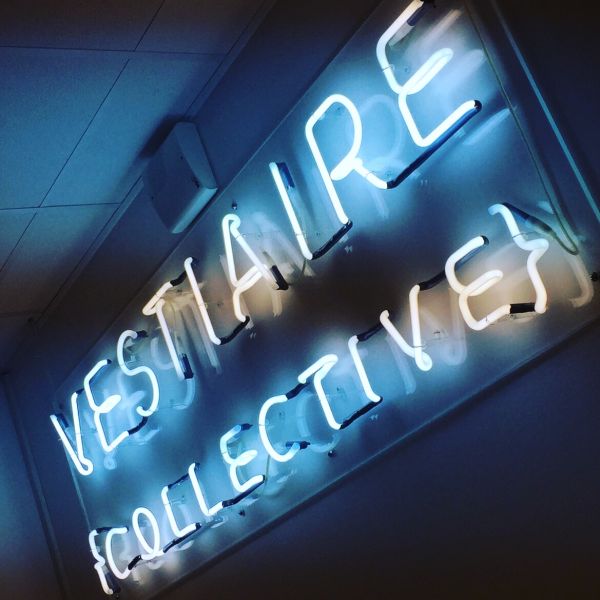 12:45 p.m.: Arrived at the Vestiaire Collective offices to meet the Paris team and take a look around.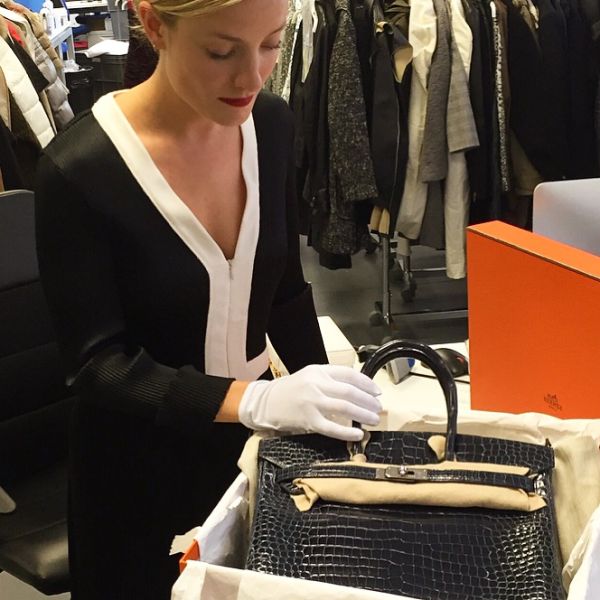 1:00 p.m.: The Vestiaire Collective team showed me the authentication process and put me to the test with a Hermes Birkin bag.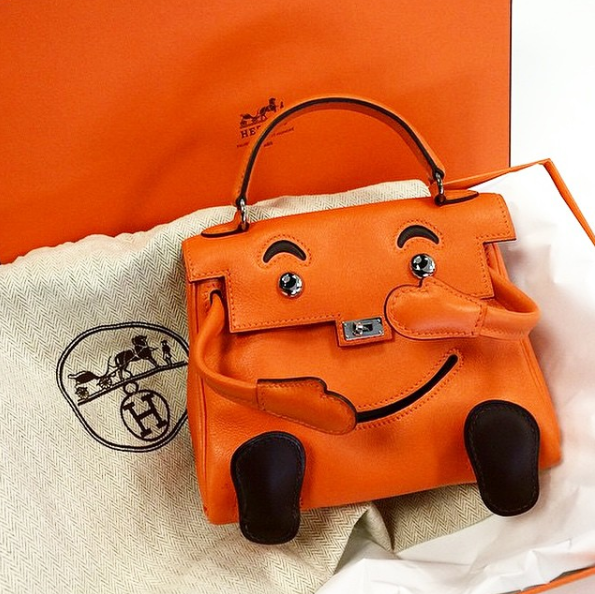 1:15 p.m.: I discovered the most incredible Hermès bag I've ever seen in the Vestiaire Collective product library. Now I'm going to have to save and buy it so no one else gets it!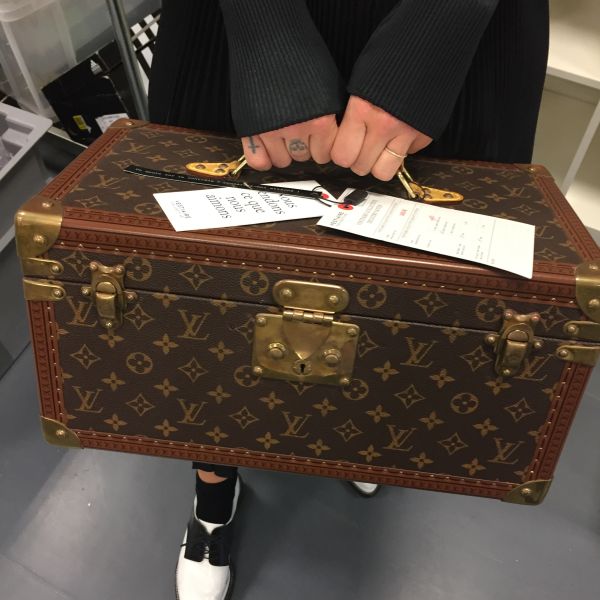 1:30 p.m.: Another great find at the Vestiaire Collective office, this incredible vintage Louis Vuitton trunk
2:30 p.m.: Stopped by my friend Daniela Villegas' showroom to check out her incredible collection of fine jewelry. Daniela's hands are always so well decorated with beautiful prices in all colors of the rainbow, thought she matched her dress perfectly today!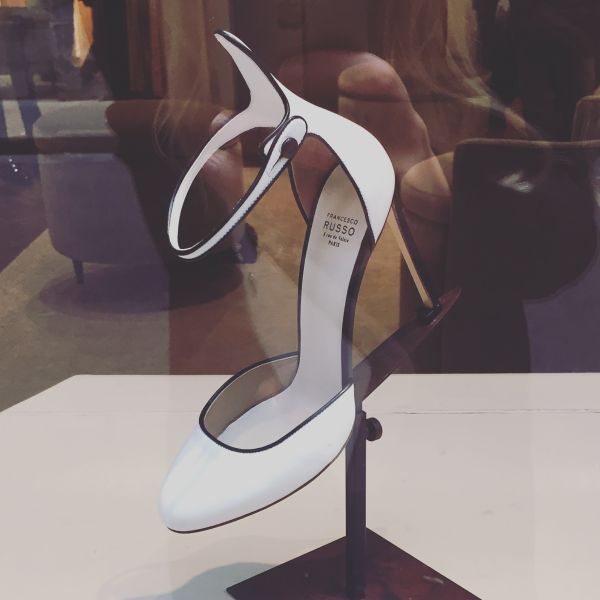 3:10 p.m.: I couldn't help but stop and stare at these beautiful elegant white heels from Francesco Russo today in the window of his store.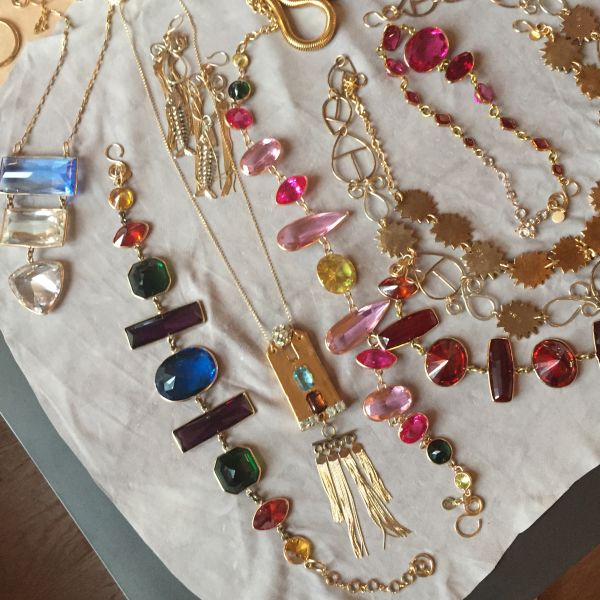 4:30 p.m.: More jewelry! This time from my meeting with Sonia Boyajian today. Such beautiful individual pieces.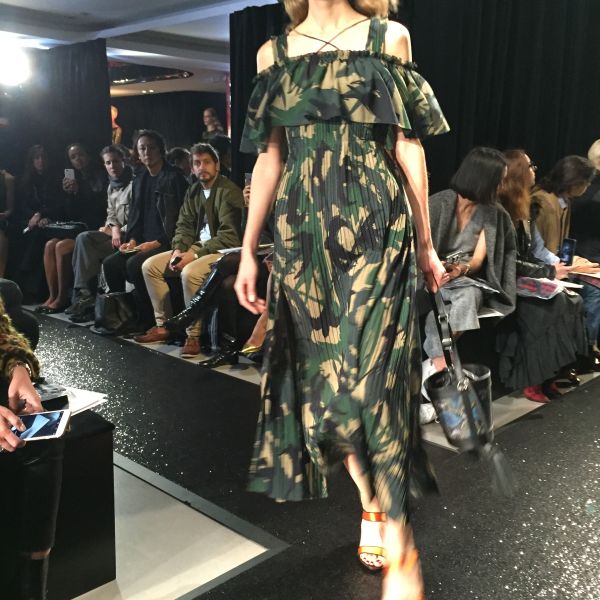 6:20 p.m.: My last show today was Sonia Rykiel and it was incredible; it made you feel like putting something beautiful on and going out dancing, despite the fashion month fatigue. I loved this camo print dress!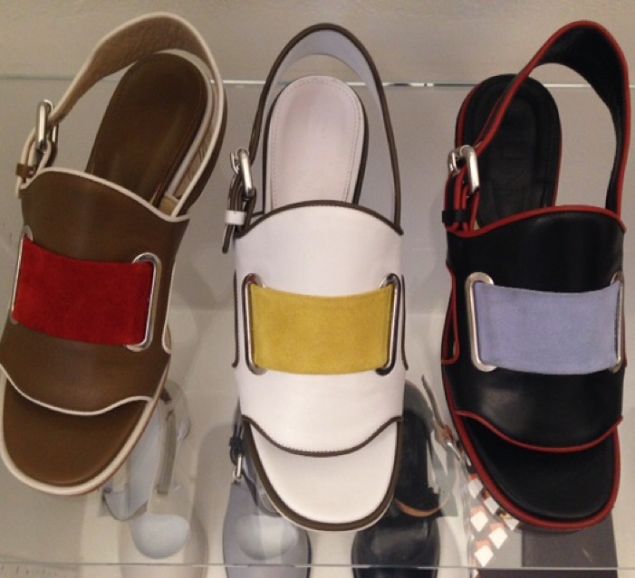 7 p.m.:Final stop was the Suno showroom to take a look and was so excited to see their new collection of shoes!