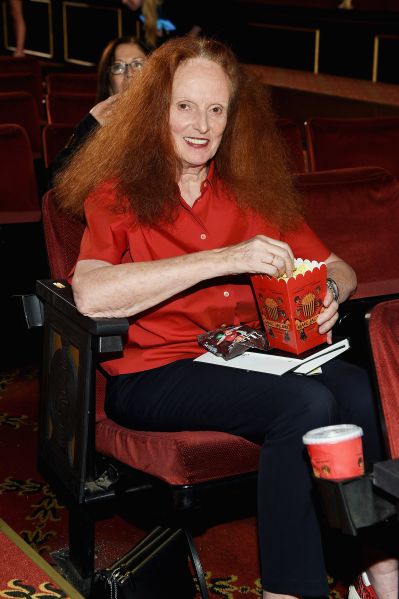 Start your weekend informed with a dispatch on the top fashion news of the moment…

Amazing Grace: The real star of the documentary The September Issue was Grace Coddington, with her fiery attitude and a mane of hair to match. That's why everyone is excited to hear that her memoir will be turned into a film. via Fashionista.
We were rooting for you: After 22 cycles (which translates to 12 years) Tyra Banks is retiring her signature phrase, "Congratulations, you are still in the running towards becoming America's Next Top Model." The show will not be renewed by the CW network. via ELLE.
That's a wrap: Diane von Furstenberg muses on the third stage of her brand, which she calls the Legacy phase. And she's banking on millennials to expand her empire even further. via AdWeek.
Bike chic: After a handful of biking accidents, Mike Cherman set out to make gear that would make him look anything but lame. The result? A collab between his brand ICNY and Puma, which won't bring to mind a traffic cone. via Milk.
Two cooks in the kitchen: It should come as no surprise that Christie Brinkley's offspring are gorgeous through and through. But now that Sailor and Jack Brinkley-Cook are all grown up, they have opted to pursue careers of their own in the public eye. via Town & Country.
Target audience: Fashion blog Who What Wear has announced that they will be launching a full-fledged clothing range with Target. A teaser video promises that the line is influenced by street style and will include a lot of striped shirts. via Business of Fashion.