David Yurman's ad campaigns over the years have starred Kate Moss, Gisele Bundchen, Kate Upton, Dree Hemingway, Anais Mali and Catrinel Marlon, among others, but one thing they have all had in common is the luxury jewelry brand's signature black and white aesthetic. Until now, that is.
For the first time in the brand's history, David Yurman has debuted an ad campaign shot in color. Kate Moss and Anna Ewers star in the colorful ads for the 2015 holiday season, shot by Mert Alas and Marcus Piggot and styled by Carlyne Cerf de Dudzeele.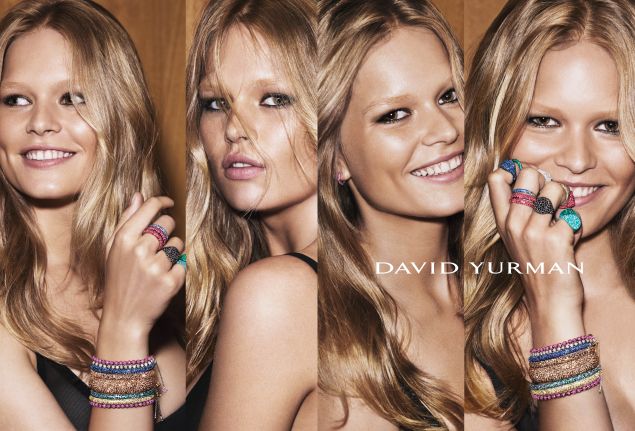 In the photos, Ms. Moss and Ms. Ewers—both sporting natural-looking hair and makeup—wear layers of gold and gemstone-encrusted jewelry in a style that simultaneously suggests effortlessness and luxury. That delicate combination of whimsy and elegance was part of the David Yurman team's vision.
"We wanted the imagery and the introduction of color to evoke joy, lightness and life," David Yurman cofounder Sybil Yurman said in a release. "It had to have a spirit of playfulness yet sophistication, and signal empowerment and confidence. The layering of jewelry and the distinct style speaks to our unconventional perspective and personality."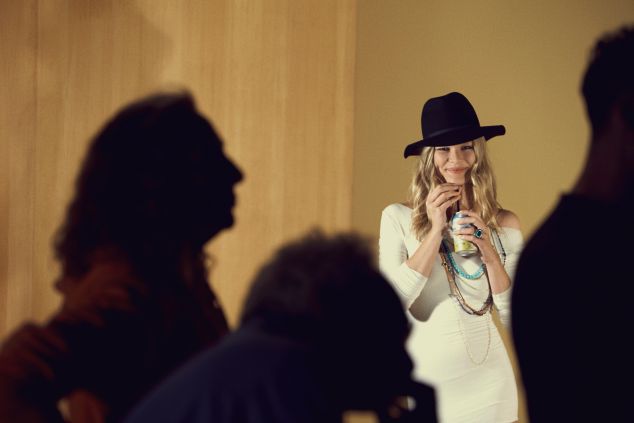 David Yurman's tradition of black and white, supermodel-centric ads began back in 2001, with a campaign shot by Peter Lindbergh. "[Mr.] Lindbergh's images depicted the experience of wearing jewelry as sensual and emotional," the release said, "an ethos that continues in Mert [Alas] and Marcus [Piggot]'s photographs."