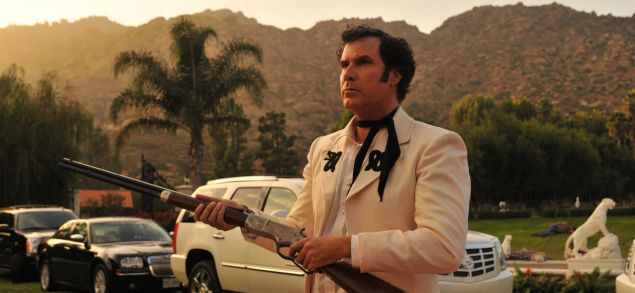 LA artist Frances Stark is the unlikely booster behind a Will Ferrell film about the Mexican drug trade panned by critics. She hosts a panel on American drug consumption and the nation's role in drug violence October 25. And it gets better—Ms. Stark hosts another panel, December 1, with author and convicted drug trafficker Freeway Ricky Ross.
Draft of King James bible, earliest ever found, is verified as authentic in Cambridge.
British artist Cornelia Parker commissioned for rooftop installation at the Met.
Ai Weiwei got a book deal. Memoir comes out in 2017.
Nike hits artist Phil Robson, who makes Nike "branded" guns, with a cease and desist.
Japanese artist has a booth at Frieze where he only draws genitals. You have to wait in line. And no, he doesn't always make them look nice.