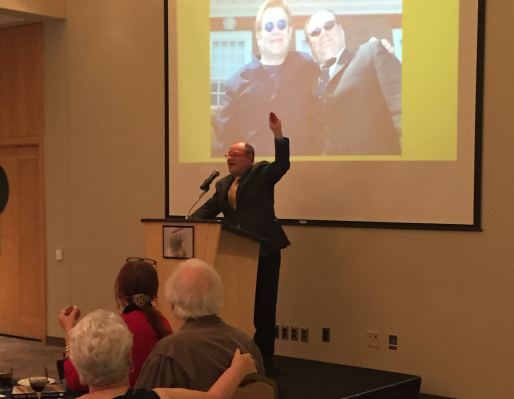 PHILADELPHIA – Fresh from his stint as a judge at the Borgata casino's Miss'd America drag pageant in Atlantic City last month, Philadelphia Gay News publisher Mark Segal held a party Wednesday night for the release of his memoir And Then I Danced: Traveling the Road to LGBT Equality.
An well-known and respected agitator who was instrumental in Philadelphia Blue Cross Blue Shield becoming the first insurance provider in the country to offer domestic partner benefits, Segal also worked closely with Philadelphia's tourism board to turn the city into a destination for LGBT travelers.
"Meryl Levitz's tourism office was the first tourism office in the entire United States of America to create a tourism campaign to bring LGBT tourists to Philadelphia. The first in the world," said Segal from the podium.
Segal's book may be of some interest to Atlantic City mayor Don Guardian, who has made LGBT events a major part of his strategy for expanding Atlantic City's appeal beyond gaming.
Comcast senior executive vice president David L. Cohen was there, and drew a crowd of protesters from the Local 98 of the International Brotherhood of Electrical Workers. About 65 IBEW cameramen went on strike two weeks ago at NBC10, which Comcast owns.
"I'm here for Mark Segal," Cohen told the Philadelphia Inquirer. "These guys would do better at the bargaining table than they would handing out silly fliers."
Segal made his name by helping to bring LGBT issues into mainstream news coverage with a series of protests, which included a 1973 incident where he crashed a live Walter Cronkite broadcast and dangled a sign in front of the camera that read "Gays Protest CBS Prejudice."
Though security tackled and hogtied him, he and Cronkite struck up a friendship afterwards. The network then began actively pursuing stories on the gay rights movement of the era.