Flu season is upon us again. So, too, is the fall/winter fundraising season, with glittery gala events heating up evenings like a fever across the city. Both spread rapidly, affecting friends and business associates with equal vigor and forcing otherwise engaged New Yorkers to put their responsibilities on hold. You'll have to take your medicine to get through them: Theraflu for the former, cocktails and "benefit chicken" for the latter. But assuming you survive you'll feel better—and better about yourself—in the end. While we can't schedule a doctor's appointment for you, we can suggest some fundraising galas not to miss in the coming months.
NOVEMBER
Wednesday, November 4
Anti-Defamation League, Imagine Gala: Mission Possible
John Lennon had plenty to sing about heaven, countries and possessions, but he never quite got around to mentioning the big one. The Anti-Defamation League will imagine "a world without hate" at its ninth annual Imagine Gala, with investor Daniel Michalow, managing director at D. E. Shaw & Co., honored and DJ Danga keeping things upbeat.
Marquee New York,  (212) 885-5872, 7 p.m. VIP reception,  8 p.m. main event, tickets $125 and up
Thursday, November 5
Keep a Child Alive, Black Ball XII: This philanthropist is on fire
The 12th annual gala of Keep a Child Alive, the nonprofit that Alicia Keys founded to support children and families affected by AIDS in Africa and India, is sure to be celebrity-studded with the Grammy-winning actress and singer as host and musical director, and Chris Rock as emcee. In previous years, Sean "Puffy" Combs and Boy George have entertained, so expect a big name to headline.
 Hammerstein Ballroom,  (646) 762-8216, 6 p.m, tickets $300 to $5,000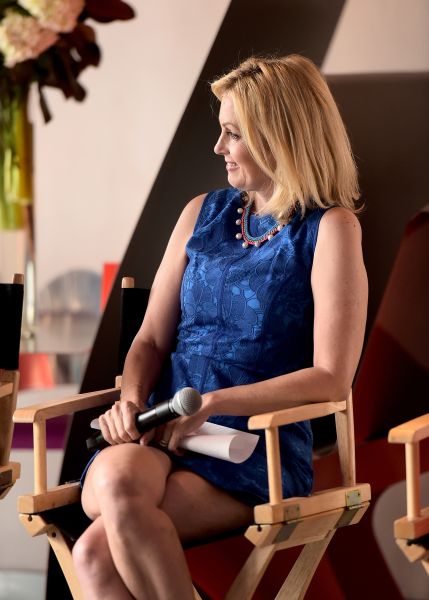 Friday, November 13
The Humane Society of the United States, To the Rescue!: Sit. Roll over. Donate. 
There will be vegan on the menu, Mexican guitar in the air and actress Alexandra Wentworth on microphone at this year's To the Rescue! fundraiser benefitting the Humane Society of the United States. The sixth annual gala will support animals in need from puppy mills, dog fighting, neglect and natural disasters.
Cipriani 42nd Street, 6 p.m.,  (301) 258-3155, tickets $1,250 and up
Friday, November 20
Citymeals-on-Wheels, Power Lunch for Women: Food for thought
Imagine the tussles for elbowroom à la table at Citymeals-on-Wheels 29th annual invitation-only fundraiser. Some 400 of NYC's leading women in business, art, politics and entertainment will network through the event, co-conceived by critic Gael Greeneand hosted by Norah O'Donnell of CBS This Morning. If you're female and the Power Lunch Committee approves, you're in. If you're male, and "allowed the privilege," admission costs $10,000.
The Plaza Hotel, 11:45 a.m., (212) 687-1290, tickets $450 and up
DECEMBER
Tuesday, December 1
UNICEF Snowflake Ball: A one of a kind
Following the lighting of the UNICEF Snowflake at 57th Street and Fifth Avenue, the 11th annual UNICEF Snowflake Ball will see dazzling decor by HGTV star Vern Yip, menu by Marcus Samuelsson and entertainment by Grammy-winner Pink. Among many honors, current Goodwill Ambassador Orlando Bloom will receive the Audrey Hepburn Humanitarian Award for his efforts on behalf of the world's most vulnerable children.
Cipriani Wall Street, 7:30 p.m. (cocktails at 6:30), (212) 880-9131, tickets $2,500 and up
Monday, December 7
Lincoln Center Corporate Fund Fashion Gala: Wearing well
Almost eight years after its namesake's retirement, the acclaimed fashion house Valentino will be honored at Lincoln Center's third annual Fashion Gala, with creative directors Maria Grazia Chiuri and Pierpaolo Piccioli on hand to soak up the love. No Valentino in your closet? The Fifth Avenue flagship boutique is open daily till 6 p.m., Thursdays till 7 p.m. and Sundays till 5 p.m.
Alice Tully Hall, Lincoln Center, cocktails at 6 p.m., (212) 875-5467, tickets $5,000 and up
Tuesday, December 8
Robert F. Kennedy Human Rights, Ripple of Hope Awards Dinner: Keep hope alive
One is now the last of the "Big Six" of the civil rights movement. The other is the first openly gay CEO in the Fortune 500. John Lewis and Tim Cook will be honored as "Ripples of Hope" by this nonprofit dedicated to furthering the vision and spirit of an American icon whose tragic end came too soon.
New York Hilton Midtown, 5:30 p.m.,
tickets $1,500 and up, (301) 675-8171
Thursday, December 31
Metropolitan Opera New Year's Eve Gala: The year isn't over until the…oh, you know

A ball will drop somewhere in Manhattan at the stroke of midnight on New Year's Eve, but with the Metropolitan Opera's first production of Bizet's Les Pêcheurs de Perles starring soprano Diana Damrau in your ears, you really won't notice. Dinner and dancing are scheduled on the Grand Tier after the "gorgeous opera of lust and longing," and all proceeds will go to keep the productions coming.
Lincoln Center, 7 p.m. performance followed by a black tie dinner at 9:30 p.m., (212) 870-7492, tickets including all gala activities $2,500 and up
JANUARY
Tuesday, January 5
New York Muscle Team Gala 2016: Feel the burn 
Expect Chelsea Piers to droop under the combined muscle mass of local sports personalities who turn out for the 19th annual New York Muscle Team Gala to support the Muscular Dystrophy Association's search for treatments and cures for muscle diseases. Last year's attendees included Miss New York Jillian Tapper, Angela "Big Ang" Raiola of Mob Wives and various Jets and Giants.
Chelsea Piers, Pier 60, 6 p.m., (212) 682-5272, tickets $1,000 and up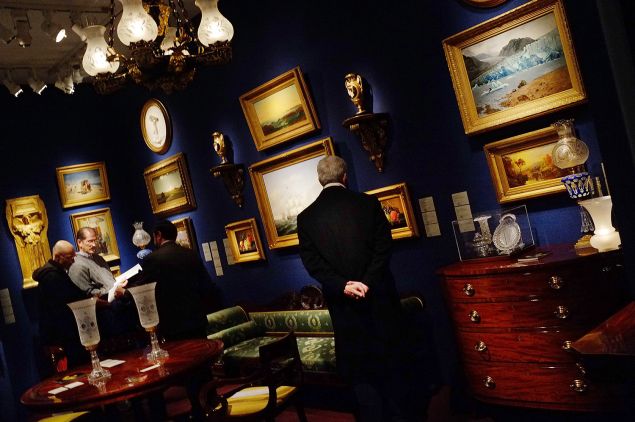 Thursday, January 21
Winter Antiques Show Opening Night:
Would you consider $299.99?
Everybody wins on Opening Night of the 62nd annual Winter Antique Show, especially the South Bronx, where sole beneficiary East Side House Settlement works to bolster the public school system and place college within reach of motivated students. Along with cocktails and hors d'oeuvres, attendees get a pre-public preview of objects such as Two Related "Dexter" Running Horse Weathervanes (c. 1860-80) and an Original Noah's Ark Toy with over 200 animals (c. 1875). Arie L. Kopelman, Lucinda C. Ballard and Michael R. Lynch co-chair the event.
Park Avenue Armory, 5 p.m., (718) 292-7392 or (718) 665-5250, tickets $300 and up
Thursday, January 21
The Audubon Winter Gala: A worthy recipient of your nest egg
It may be a jungle out there, but the National Audubon Society's annual gala will be an "Urban Oasis," with assorted "bird-themed" excitement leading up to hedge fund manager Paul Tudor Jones' receipt of the Audubon Medal for outstanding achievement. Expect bright lights to dot the crowd, as former attendees have included Bette Midler, Uma Thurman and Mike Bloomberg.
Cipriani 42nd Street, 6:30 p.m., (212) 245-6570, audubon.org, tickets $1,250 and up
FEBRUARY
Tuesday, February 9
New York Philharmonic Chinese New Year Concert and Gala: May I have this dragon dance?
Lovers of Chinese culture will be in 天堂 as the New York Philharmonic rings in the year of the Monkey with music and festivities. Sandwiched between cocktails and dinner will be the N.Y. premiere of Tan Dun's Nu Shu: The Secret Songs of Women with principal harp Nancy Allen as soloist and "micro films" from the composer's field recordings; Long Yu, music director of the China Philharmonic and Guangzhou Symphony, will conduct.
David Geffen Hall, Lincoln Center, 7:30 p.m. tickets, including all gala activities, (212) 875-5656, tickets $1,500 and up
Tuesday, February 13
Children's Tumor Foundation Cupid's Undie Run: Prepare for a chilly reception
Feeling underdressed? Join the Cupid's Undie Run to raise funds for the Children's Tumor Foundation's fight against neurofibromatosis. Focus your training on fundraising, not fitness: the run is a mile, but it takes $250 to earn "open-bar status" on race day. 
Stage 48, 605 West 48th Street, noon,
cupidsundierun.com