The City of Jersey City adopted a new tax abatement plan that even staunch critics of all things tax abatement in New Jersey can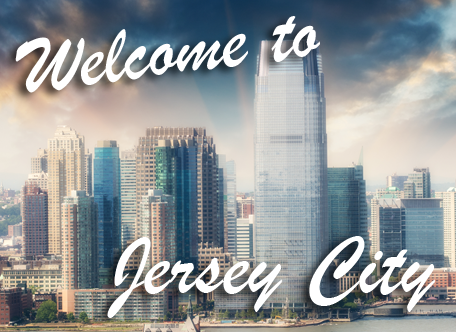 support.
The new plan, adopted last month, is the second generation of the Fulop Community Benefit Plan and has been hailed by everyone from experts at the Brookings Institute to the website CityLab.com, respected for its coverage of urban planning and policy.
The plan seeks to channel development and affordable housing toward inner city areas where many long time Jersey City residents live and work.  Some of these areas, designated as tier 4, would not otherwise attract development for many years.  Fulop hopes to kick start a renaissance in these neighborhoods by offering long term abatements and incentives to developers willing to commit now.
Mayor Fulop and the Jersey City Council hope the new plan will top their two year record for providing affordable housing.  Statistics show that almost as much affordable housing was created or preserved over the last two years as in the previous ten years combined.
Two projects with an 80/20 ratio of market housing to affordable housing have already been approved under the new plan.  This is the highest ratio for affordable housing in Jersey City in over thirty years. In fact, this ratio may be higher than anywhere else in Northern New Jersey.
According to Jeremy Farrell, Jersey City Corporation Counsel and one of the architects of the new plan, the original incarnation of the Fulop Community Benefit Plan encouraged support for youth based programs.  It also anticipated public private partnerships with the Board of Education for recreation, after school job programs and on-site education centers in housing centers.
While it is not uncommon for municipalities to offer tax abatements to attract big projects or nudge investors to build in areas they might not otherwise consider, the Jersey City plans—both the first and second—are unique in the way they articulate their goals and objectives.
New Jersey Tax Abatement Law
In New Jersey, tax exemptions are authorized under the state Constitution, which states that certain properties in blighted areas "may be exempted from taxation, in whole or in part, for a limited period of time during which the profits and dividends payable by any private corporation enjoying such tax exemption shall be limited by law".
In 1991, the state enacted the Five-Year Exemption and Abatement Law, N.J.S.A. 40A:21-1 et seq., and the Long Term Tax Exemption Law, N.J.S.A. 40 A: 20-1 et seq., which currently govern the abatement process. Both statutes give New Jersey municipalities' significant leeway to craft their own tax abatement programs.
Jersey City Tax Abatement Law
Jersey City's growth has skyrocketed since Steve Fulop has been Mayor, but what's been most interesting is this: The development is happening in areas where advancements traditionally haven't been seen before. Even as the waterfront is teeming with new construction, ground is also being broken in areas around Journal Square.
The novel "tiered" system in the Fulop Community Benefit Plan seeks to continue this trend and links the length of the tax abatement term to the current market conditions in the area. In highly sought after areas that are already experiencing redevelopment, the term is only 10 years. In areas where development has not yet taken off, such as Bergen-Lafayette and Greenville, tax abatements can last for up to 30 years.
Under the new map, the tax abatement tiers are not only determined by geographic location but also by newly incorporated income data. The expanded Tier 4 includes areas of the city deemed most in need of development, such as Journal Square, the Bergen Avenue corridor, Society Hill, and Bayside, and it continues to allow for the longest tax exemption.
The other significant change is enhanced requirements for developers to build or fund affordable housing. Under the new PILOT program, affordable housing is required for all four tiers and linked to the length of the abatement. For example, developers of Tier 1 projects must set aside 10 percent of the total number of units for moderate-income housing or make a contribution to the City's Affordable Housing Trust Fund (AHTF) of $5000 per unit to be built. In all the remaining tears, developers are obligated to make a 10 percent affordable housing contribution or a financial contribution to the AHTF of $1500 per unit to be built. As an added incentive, developers can further extend their tax-abatement terms by committing to construct additional affordable units.
The Fulop Community Benefit Plan is the latest in a series of progressive urban legislation fueling Jersey City's comeback.
Donald Scarinci is a managing partner at Lyndhurst, N.J. based law firm Scarinci Hollenbeck.  He is also the editor of the Constitutional Law Reporter and Government and Law blogs.