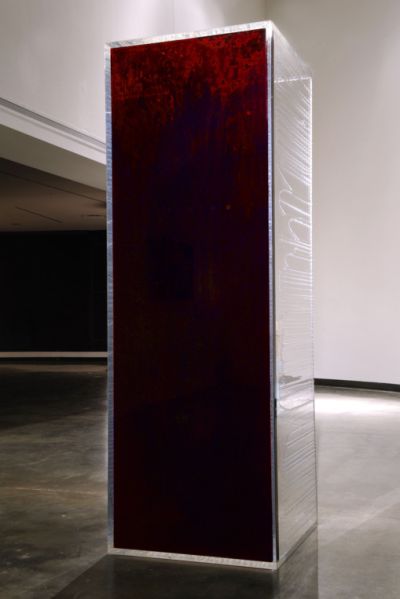 Blood! It's gross, but you need it to live, and believe it or not, many people aren't allowed to donate it to people who urgently need it.
In 1983, in an early response to the AIDS crisis, the U.S. Food and Drug Administration implemented a lifetime ban on blood donations from gay and bisexual men. More than 30 years later, on May 13, 2015, the FDA proposed an updated policy that would allow gay and bisexual men to donate blood, but only if they are celibate for a full year, and regardless of marital status. (There is no celibacy requirement for heterosexuals, regardless of their risk for contracting HIV).
Meanwhile, this UCLA Williams Institute study found that lifting the ban completely could save up to a million lives annually.
That's where artist Jordan Eagles comes in.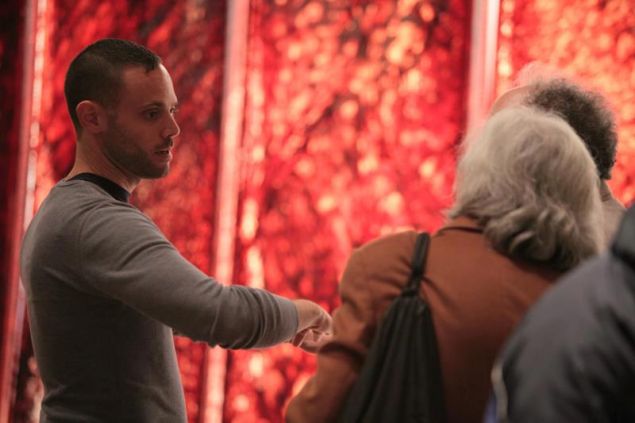 His exhibition titled Blood Mirror: organized by Jordan Eagles is coming to the historic Trinity Church on Broadway at Wall Street and will be centered on a seven-foot-tall monolithic sculpture of blood encased in resin.
Gnarly!
In 2014-2015, Mr. Eagles, who is gay, enlisted a group of nine extraordinary gay, bisexual and transgender men to each donate a standard pint of blood for the Blood Mirror sculpture in protest of the FDA's ban. Viewers of the sculpture can see themselves reflected in the sculpture through the blood of the nine donors. The blood has been encased in resin, which preserves it over time.
The exhibition will also include a documentary film by activist/filmmaker Leo Herrera, created in collaboration with Eagles, featuring the stories of the nine men who donated blood for the sculpture.
It will be view from November 2 through December 1, 2015, with an opening reception on November 2 from 6–9 p.m. Trinity Church is open to the public from 7 a.m. to 6 p.m. weekdays, and 8 a.m.–4 p.m. on weekends.
Twitter and Instagram users can check out news and information about Blood Mirror and the FDA ban using the hashtags #BloodMirror or #BloodEquality.
Chartered in 1697, Trinity Wall Street is an Episcopal parish.