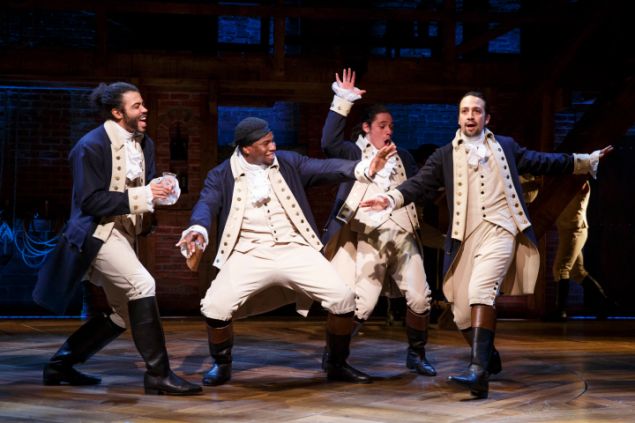 The Broadway smash Hamilton is continuing to harness the power of the Internet to its advantage. The musical's cast recording was streamed on NPR before its iTunes release, and now thanks to annotation service Genius (formerly Rap Genius) the show's lyrics are getting some historical context.
Every song in Hamilton is now fully annotated. More impressively, even though some early citations were made by the show's composer Lin-Manuel Miranda, most of the mammoth two and a half week project was completed by regular Genius users.
Genius broke the news with a celebratory tweet Monday afternoon:
The rich history of Hamilton starts with the opening number, which describes Alexander Hamilton's upbringing as "a bastard, orphan, son of a whore and a Scotsman." The show then tells the story of the founding father's life, ending with his wife Eliza's advocacy efforts after his death. Suffice it to say, these annotations offer a lot for history buffs to sink their teeth into.
Hamilton wasn't the first politically motivated Genius project—Hillary Clinton used the service in June to fact check the kickoff speech of her presidential campaign.