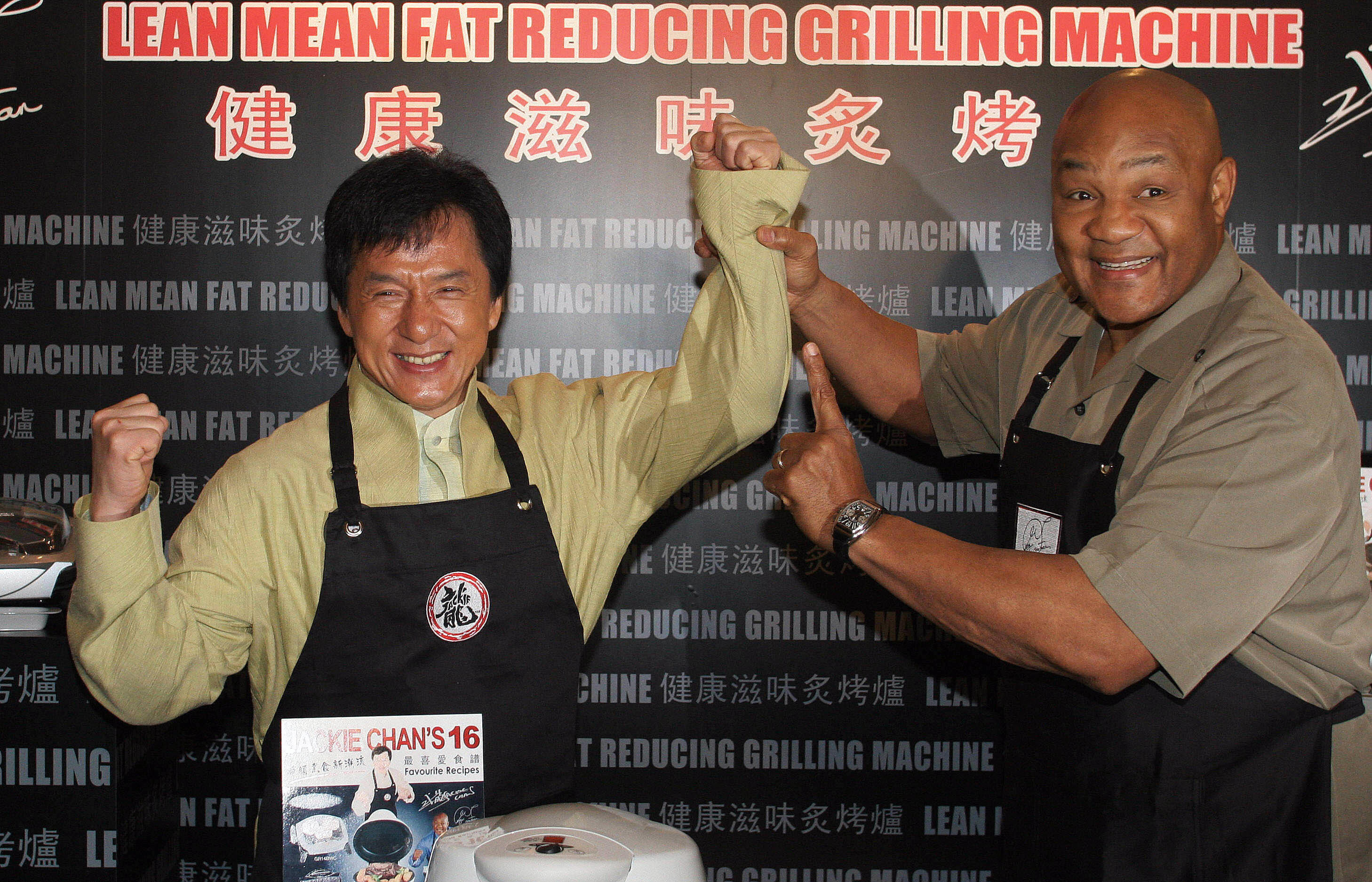 We're not sure the world needs another crowdfunding site, but we're getting one anyway.
Boxing champion and grilling aficionado George Foreman is teaming up with InventHelp, a company that works with inventors to help them find funds and deliver their ideas to market, to launch FundanIdea. The new site, a crowdfunding platform exclusively for inventors, is the result of trying to conceptually marry the popular business show Shark Tank with a Kickstarter-style platform, according to a news release.
"We came up with the concept for FundanIdea after working with other crowdfunding programs to assist our clients," InventHelp digital brand manager Steve Barringer said in the release.  "Most of these crowdfunding platforms cater to the creative and artistic, and therefore don't attract the types of investors who want to work with inventors.  They also don't offer any means to produce strategic partnerships, something most inventors require.  We want to create a niche space on the web where people who look to invest in tech or other types of inventions that can be monetized will go to first."
The new site—set to launch later this year—will largely differ from other popular crowdfunding sites like Indiegogo and Kickstarter when it comes to the backer rewards. Whereas these sites are often mistakenly viewed as marketplaces (meaning that by backing, you receive the product you're backing), FundanIdea will have both rewards-based and equity-based crowdfunding that will make it far easier for inventors to find the funds and support needed to launch their products and inventions. With this model, the makers hope crowdfunding on their site will more closely mirror traditional business investments.
Update: In an email to the Observer, Mr. Barringer said Mr. Foreman is only a spokesperson and "has nothing to do with the new crowdfunding platform." This contradicts the press release and the subject of the email we received (which quotes Mr. Barringer and lists him as the contact), which explicitly states that Mr. Forman is introducing the platform.