It's no secret that Givenchy's Riccardo Tisci has a thing for sharks. In previous seasons he has designed a chain necklace with a flashy shark tooth dangling off a thick link, a t-shirt emblazoned with the sea creature's vicious jaws and even leather boots with a detail that emulates a shark's incisor. By now it is pretty obvious that Mr. Tisci has turned this predator into a bold signature of the brand.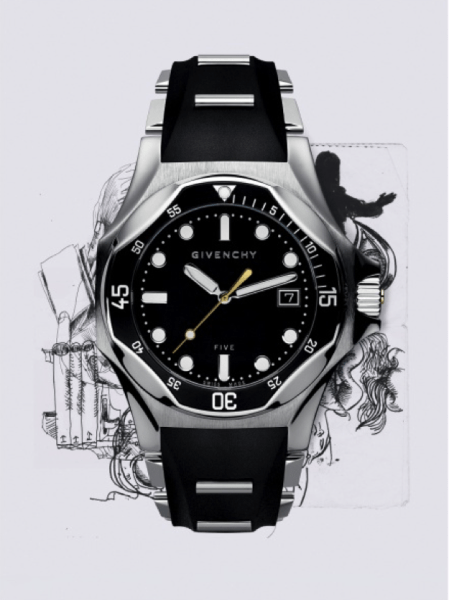 The latest iteration of the designer's obsession is a watch for men, titled Five Shark. Playing on the notion of a classic diver watch and infusing it with the brand's usual edgy touch, this sporty timepiece combines black rubber and metallic. Available in four colorways, ranging from a strong black on black finish to a flashy black and gold option, this accoutrement is masculine through and through.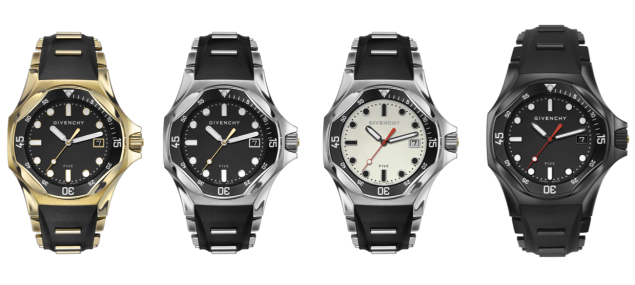 Devoid of an overtly obvious shark-inspired detail this wristwatch just might be Mr. Tisci's most subtle way of paying homage to his beloved water-bound icon. But don't get us wrong, it's still pretty fierce.