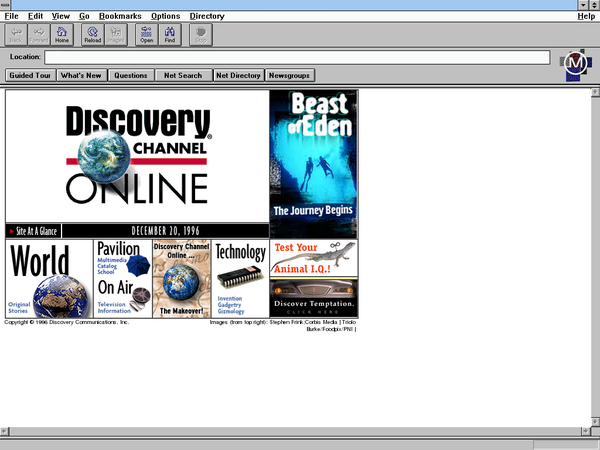 It may be Back to the Future Day, but that doesn't mean you can't embrace the past.
Need proof? Check out the new Twitter bot wayback_exe. Launched yesterday, the bot scours the Internet for old webpages, and then screenshots them as they would appear in antique browsers.
The bot utilizes the Wayback Machine, which began in 1996 as a project of the Internet Archive (a nonprofit digital library which has copies of 439 billion webpages) and Alexa Internet (a search engine precursor to Google which now runs analytics).The Wayback Machine now contains approximately 23 petabytes of data, and is growing at a rate of 50-60 terabytes per week.
Because it can draw from so much data, the Twitter account has been able to unearth many hidden gems of the Internet in just its first 24 hours:
The channel hadn't yet discovered Web design.
If this were my website, I'd keep my eyes wide shut.
This was a titanic disappointment.
Go on…
Whoa Yahoo, we just met!
It'll be interesting to see what cool corners the Wayback machine goes down in the weeks ahead.
If you're a do-it-yourself type, the code for the bot is now on GitHub. Run it and have some throwback fun.