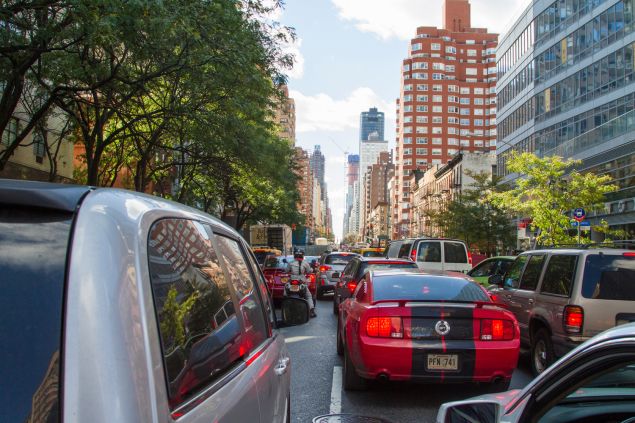 Shivangi Van Gogh had been living on the Upper East Side for about a year and a half when the Second Avenue subway construction began to get going at full force.
"Ninety-Third Street between Second and Third, right where the brunt of it was," she told the Observer. In 2011, five years after she purchased the apartment, she sold it, leaving New York, and relocated to Malibu. When she made the decision to move back to New York a month ago, she opted for a very different neighborhood—Chelsea.
The impending T train marks one of the biggest transformations to come to a neighborhood that has long been a bit change resistant, partly due to the fact that a substantial portion of it lies within a historic district. The new subway line, however, is something of a physical manifestation of the imminent changes that could actually create a more cohesive Upper East Side—one where living east of Third Avenue no longer means you are in the neighborhood's equivalent of Siberia—as it provides a way to get around that isn't limited to ever-more-expensive car services and constantly delayed buses.
When she bought the apartment, "I didn't know about the construction; that's my fault," Ms. Van Gogh noted. "It was constant. I can't blame it all on the Second Avenue subway, but what I can say is that I wouldn't live there again," she continued, noting that the additional construction within her building also contributed to her decision to leave.
The first proposal for the Second Avenue subway was introduced in 1929, though there have been a few setbacks in the last 86 years. By April 2007, however, there was finally a ceremonial groundbreaking at the proposed 96th Street station, and construction has trudged along for nearly a decade now, resulting in, as anyone who has attempted to travel in the area knows, an amount of traffic congestion that is well nigh intolerable.
It's a steep price to pay for residents, regardless of whether they're traveling by cab, car service, the Lexington Avenue 6 line—the most overcrowded transit route in the nation—or the bus (the predominant mode of transportation east of Lex).
Naturally, then, the completed subway will be a huge benefit for many residents, particularly those who are living further east, and it is already being touted as an amenity in some luxury buildings—especially now that an end is in sight for the construction.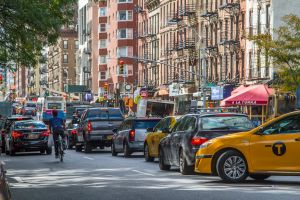 When John Buechler and his wife moved to the Upper East Side two years ago, they decided on an apartment in a rental building on 74th Street between First and Second Avenue, quite close to the proposed 72nd Street stop. The train and its construction was a non-issue for them.
"It wouldn't impact my wanting to be up here. I'm in my mid-thirties. I'm married. The area is great for someone done with the hustle and bustle of nightlife, and I think that is what attracts people to this area," he told the Observer. "The Upper East Side is one of the more affordable areas right now, surprisingly enough," he added. "For those of us that live up here that don't have kids yet, there are a lot of great things about the area. Decent proximity to Central Park, to Carl Schurz Park, some decent green spaces in between," he continued. "It has that neighborhood kind of feel, right in the heart of the city."
"Up until last year, I had the exclusive at 220 East 63rd Street," Douglas Elliman broker Richard Steinberg told the Observer. "Part of our sales pitch was the Second Avenue subway. We use that as a positive amenity of the building, because, quite frankly, prices of those apartments are between $3 million and $4 million, and in that price range, you don't have a car and driver—you need access to public transportation."
Those who are not purchasing multi-million-dollar Park Avenue penthouses are, of course, more inclined toward the advantages given by the new public transportation on the Upper East Side. Buyers who are in the $7 million, $10 million, and up range are "not as happy," said Mr. Steinberg.
"I have friends who were in their 20s and 30s and wanted to live on the Upper East side, but just couldn't afford to live on Park, Madison, or Fifth, so they went to Lexington, Second, and Third," Louise Forbes, a broker at Halstead, remarked. "By nature, the younger generation that will be enjoying the Second Avenue subway will be the ones benefiting from it, because the people from Park, Madison and Fifth—they aren't using the subway."
"Obviously there are people who are concerned about the noise and impact that it will have on building underground," said Douglas Elliman broker Frances Katzen. "Most people push back on change, and then when change comes, it's like the best thing since sliced bread."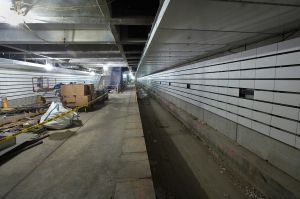 And of course, Second Avenue itself has had—both from a residential and a commercial perspective—a rough time of it the past few years.
"It's a rather depressing place on Second Avenue, in some of the places where heavier construction is occurring," Mr. Buechler noted. "Some of the businesses seem a little bit beat up—both morale, and aesthetics."
"Over the past five to seven years, because of the construction, people just couldn't take it," opined Corcoran broker Beth Benalloul, herself a longtime UES resident.
But "there's finally a light at the end of the tunnel," Ms. Benalloul continued. "In the past few weeks, I've had two investors say to me that they want to buy something further east, because they think it is undervalued and will increase in value as the subway comes to fruition."
"Unless they really need to move, we're going to see sellers who are going to stick it out," she added. "They want to see it out after suffering through years of construction."
"Hopefully, it'll bring convenience to this area—bringing people, impacting business positively, and that retail will start to open and have a positive impact on the neighborhood as a whole. With that, of course, comes the fear [of] disruption of the daily quality of life that we've become accustomed to here. It's a little bit of give and take," Mr. Buechler said.
Mr. Steinberg, also an area resident, remains a big booster of the transit system. "We need a subway on that segment of the Upper East Side," he said. "I have my own car and driver, but there are times I want to go to Tribeca or Soho, and I'm thrilled to have a subway."
"For anybody, the subway is the easiest, least expensive and most efficient way to travel around New York City," Mr. Steinberg concluded. "Whether you're on Fifth Avenue or East End, in 12 months, everyone will say that this is the best thing to happen in 20 years. It provides a new form of accessibility."