Today everyone's favorite spiral museum announced the six finalists for their snazzy $100,000 Hugo Boss Prize. The Guggenheim's short list for the prestigious award: Tania Bruguera, Mark Leckey, Ralph Lemon, Laura Owens, Wael Shaky and Anicka Yi.
Take note of those names, as major art stars, and those about to be, have been awarded the prize throughout its 20-year history, including Matthew Barney (1996), Pierre Huyghe (2002) and Danh Vo (2012).
So, want to learn more about the short listees?
Tania Bruguera (b. 1968, Havana) made news recently when she was detained—and eventually released—while protesting in her native Cuba. Most of her work is politically driven and takes many forms and mediums. It should probably be added that she's gotten buck naked in the service of her art several times. Ms. Bruguera has had recent solo museum exhibitions in Malmö Sweden at the Malmö Konsthall and at the Queens Museum of Art in New York City, among others.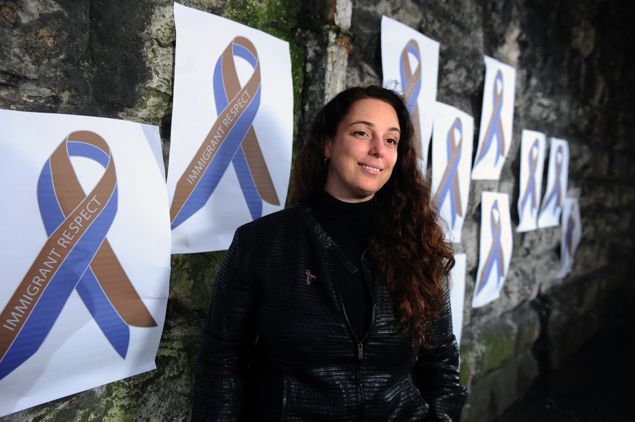 Mark Leckey (b. 1964, Birkenhead, UK) has a varied practice that utilizes video, sculpture, music, performance, and installation to investigate both high and low references that pertain to cultural legacy and allegiance—in short, he gets a bunch of stuff together and thinks about it. He's recently had solos at Kunsthalle Basel and WIELS Contemporary Art Centre in Brussels, as well as a rash of other fancy things. He is represented by Gavin Brown's Enterprise in New York.
Ralph Lemon (b. 1952, Cincinnati) is a choreographer, writer, director and visual artist who weaves the personal and the political (often regarding matters of race) together in his performances. He danced with Meredith Monk before founding the Ralph Lemon Dance company, and he's worked with everyone from Tom Waits to Isaac Julien to Alvin Ailey. He's also probably the coolest person ever to come out of Cincinnati.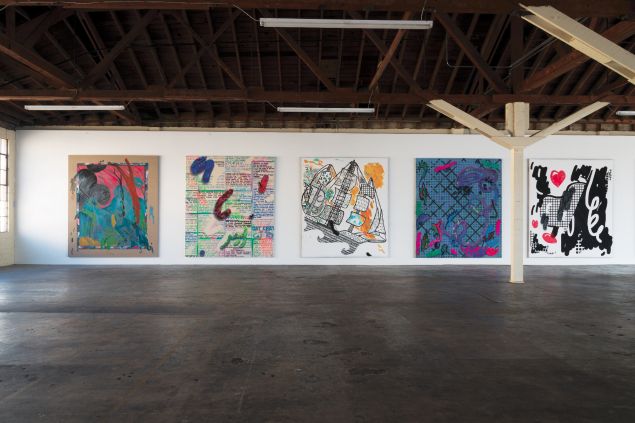 Laura Owens (b. 1970, Euclid, Ohio) has spent her twenty-year career questioning the parameters of what a "painting" can be. The L.A.-based artist's early work dealt with issues of perspective and ornamentation, while her newer works combine digitally printed and hand-painted imagery. Oh, and she can paint a mean monkey. She's had recent solo exhibitions at Secession in Vienna and the Kunstmuseum Bonn in Germany and is (also, fancy that) represented by Gavin Brown's Enterprise in New York.
Wael Shawky (b. 1971, Alexandria, Egypt) also works in multiple mediums (can't you artists focus?), such as film, performance, sculpture, and drawing, in order to cut through the BS of the Middle East's heavily mediated past. The fact that he sometimes uses puppets could work in his advantage, because who hates puppets? Actually, a lot of people hate puppets, but his don't seem possessed. He's had solos all over the world recently, including at MoMA PS1 and the Serpentine Gallery in London.
Anicka Yi (b. 1971, Seoul, Korea) puts organic and synthetic materials together in her immersive installations in order to "explore hybridity and entropy," according to the statement from the Guggenheim. Sometimes there is cooking… and smells are definitely involved. She also had a short-lived podcast called "Lonely Samurai," that was pretty entertaining. Ms. Yi has had recent solos at both Kunsthalle Basel and MIT List Visual Arts Center in Cambridge, Massachusetts, and is represented by 47 Canal in New York.
The prize was juried by Guggenheim curators Katherine Brinson and Pablo León de la Barra., ICA Boston curator Dan Byers, Kunsthalle Basel Director and Curator Elena Filipovic and Artforum International Editor in Chief Michelle Kuo.
Congrats to all the artists, their families and their assuredly giddy dealers.