"I'm gonna play the bass in less than an hour. What if I didn't have arms?"
Normally, such a dark thought might be a conversation killer, but when Frank Carr, managing director of an asset management recruiting firm and emcee of Hedge Fund Rocktoberfest, posed the question the other night, it struck a chord. The annual benefit concert, something of a Battle of the Bands for quants, raises money for A Leg To Stand On (ALTSO); the charity provides prosthetic limbs and corrective surgery to disabled children in developing countries.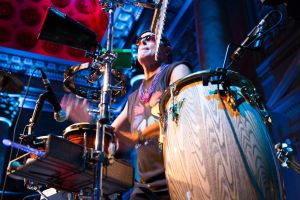 Nearly all of the performers at Capitale (née the Bowery Savings Bank) worked in finance; the lineup included the New York Rock Exchange, Acoustic Karma and Six Floors Under, a 15-piece cover band whose members hold day jobs at Société Générale. The best of the 1970s and 1980s burst forth: "Highway to Hell," "More Than a Feeling" and "Don't Stop Believin'," which might as well be Wall Street's anthem.
"People are surprised that there are so many musicians in the industry," said ALTSO's founder C. Mead Welles, president of Octagon Asset Management, a financial services company specializing in global emerging markets. "But there are lots of people with Type A personalities who like to excel at whatever they do."
In fact, some of the greatest business minds are musical virtuosos. Alan Greenspan, an exuberant clarinet, flute and saxophone player, studied at Juilliard and toured with the Henry Jerome big band in the 1940s. Bruce Kovner, founder of the hedge fund Caxton Associates, is an accomplished pianist. James D. Wolfensohn, the former World Bank president, picked up the cello in his early 40s, and eventually made it to Carnegie Hall (O.K., he was then chairman of the Carnegie Hall board at the time, but still).
Mr. Welles, a guitarist and drummer as well as a money manager, noted the connection between business acumen and musical prowess. "Finance is all centered around mathematics, and music is as well," he said. "With music, there's a very clear mathematical process. You've got a repetitive pattern in the sequence."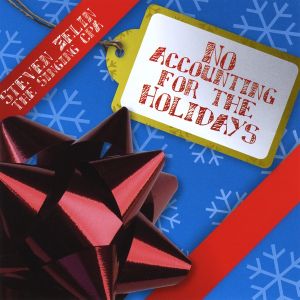 Steven Zelin, a.k.a. "The Singing CPA," has been playing the violin since grade school. He picked up piano and voice at Alfred University, where he got his degree—"appropriately, a BS in accounting," deadpanned the bespectacled accountant, who previously worked at PricewaterhouseCoopers and J.P. Morgan Chase & Co. During the recession, Mr. Zelin decided to devote more energy to music and has since released four Weird Al-esque CDs, including a Christmas parody featuring the hit, "The Most Deductible Time of the Year."
"There's a language in business that you have to learn, just like with music," explained Mr. Zelin. "I think the ability to produce a response to music is kind of the right brain, and processing those technical elements like pitch and melody is the left-brain. Similarly, in business, the technical aspects are going to be that left brain—'How's my cash flow? Am I collecting on my receivables? Am I missing my goals?' And then the right brain is your overall purpose."
The brain was also on the mind of Douglas Newsome, the guitarist for  Acoustic Karma and a managing director at Perkins Fund Marketing, LLC. "I have never seen a study," he said, "that shows a negative impact from music—except maybe on hearing."
Magnates-cum-musicians also stress the benefits of collaboration that comes, quite literally, from playing well with others.
And play well they did.
The roughly 1,400 guests at Capitale raised nearly half a million dollars for charity, shredding the reputation of hedge fund managers as rapacious—at least for a night.