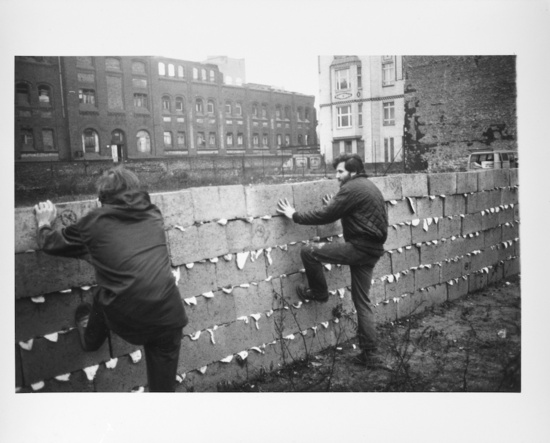 FIAC, Paris' premier art fair, opens next Wednesday in the French capital, and American art star Rashid Johnson is planning something big.
Mr. Johnson recently opened an installation of drawings with his exhibition Anxious Men at New York's Drawing Center, on view through December 20. And now, he will be reimagining performance art pioneer Allan Kaprow's 1970 artwork Sweet Wall in front of the Petit Palais.
Kaprow's original artwork was meant as a political satire, and was erected close to the Berlin Wall, made of bread and jelly, and knocked down shortly after being completed.
Swapping food for body products, Mr. Johnson's wall will made of shea butter, a material that has been a recurring trope in his large-scale sculptures and installations over the years, and cinder blocks.
The artist's gallery, Hauser & Wirth, has put out an open call for paid volunteers to help Mr. Johnson build his Shea Wall. Volunteers will be paid €8 an hour to help with construction on Wednesday, October 21 from 8:30 a.m. to 3 p.m. and de-installation on Monday, October 26 from 8 a.m. to 12 p.m.
More information on how to sign up can be found on the gallery's website.