According to Mahwah Councilman and former Bergen County Freeholder Rob Hermansen, the November election will prove to be a critical one for Bergen County's Republican chairman Bob Yudin.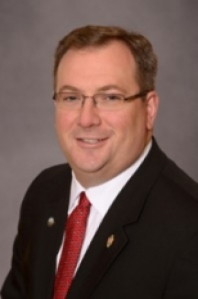 Hermansen said that, under Yudin's leadership the Republican Party in Bergen has been floundering. He does believe, however, that if two Republican freeholder candidates are elected this year, Yudin's leadership role will be bolstered.
"This November election is definitely a defining moment for him and his leadership," Hermansen told PolitickerNJ. "If we don't do well this year he should consider stepping down at that point, but we should see what happens first."
According to Hermansen, his Freeholder loss in 2012 was due, in part to Yudin. In this November's election, Hermensen believes that reseating John Mitchell—who he feels should never have lost his spot on the freeholder board—as well as winning another seat either with candidate Ken Tyburczy or candidate Daisy Ortiz-Berger is critical.
"Elections are about wins and losses, not about 'almosts,'" Hermansen said. "You can't keep saying forever: 'Bergen county is changing, it is not my fault.' Well then what is your job as a chairman?"
For Hermansen, Anthony Cappola's nomination for the LD38 assembly seat shows another struggle with Yudin's leadership.
"After what happened yesterday, that is laid at his feet," Hermansen said of Yudin. "Who vetted this guy in 38 that no one found this?"
Hermansen said he has his "fingers crossed" that the Republican Party can do well in the upcoming election but notes that it will be difficult due to the "tenacious" campaigning of incumbent Steve Tanelli. In addition to Tanelli, the Republican freeholder candidates are also facing incumbents Tracy Zur and Tom Sullivan.