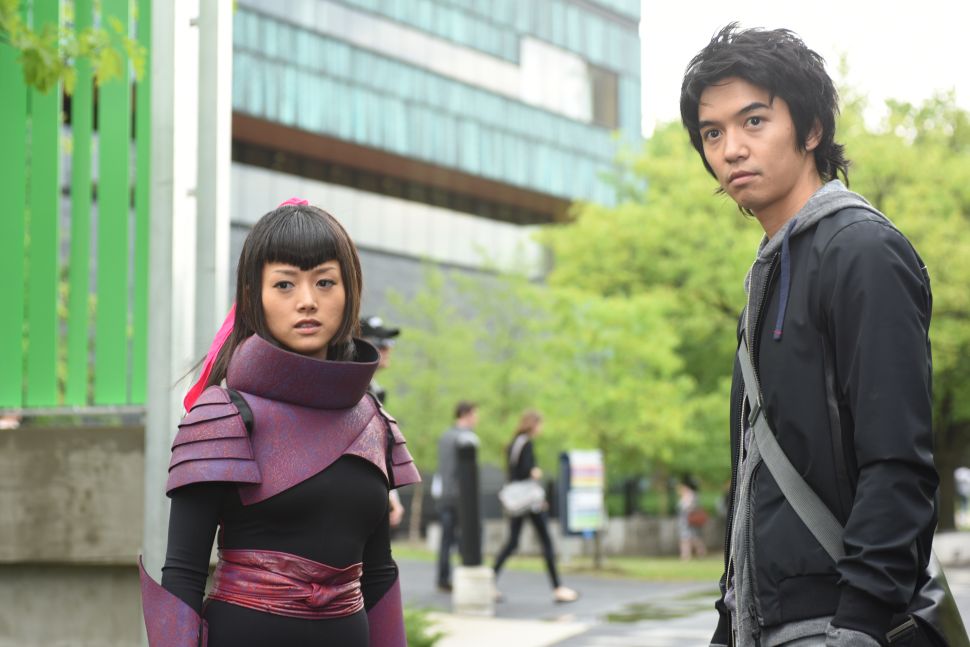 With the fourth episode of Heroes Reborn now out in the world for fandom's enjoyment, the show has left us perplexed still about which character will fill the wild card baddie role played by Zachary Quinto's Sylar?
Maybe the show's writers don't want to completely follow the formula of the original. I don't buy that, though. So who is the wild card baddie? My bet remains on Robbie Kaye's Tommy, despite the fact that he's shown meeting Mr. Penny and getting charged with saving the world in the preview that follows the latest episode.
It's just a red herring.
My reason? Because he makes a very Sylar comment to his love interest late in the episode. He asks her, "Do you ever get the feeling you were meant to do something extraordinary?" And then he adds, "It's like 1000 pounds of pressure weighing me down, reminding me I am different." If you weren't a fan: the need to be special was Sylar's main motivation.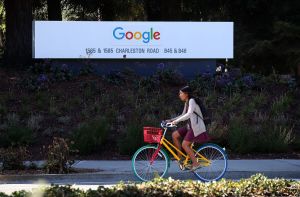 That said, that's not this episode's big revelation. In my mind, that was this: the thematic point of the overall series becomes fully realized in its fourth installment. With the season opener it looked very much like this was a show that sought to comment on our tech economy. Then it gave us evil Google Glass and it seemed more sure. Thursday's episode not only showed us a corporate campus that resembles Google's in every way (down to employees walking brightly colored bicycles in the first wide angle shot and the CEO's rainbow colored office), but it even drops a reference to TED Talks.
With Heroes Reborn, Tim Kring wants us to think about what whether or not all that we are handing over freely to tech companies (mainly data about who and what, exactly, we really are, by letting them spy on our every online action and many of our offline actions, via our mobile devices) is worth what we are giving them. Renautas is going to save the world, right? But at the cost of a bunch of exceptional people.
So that is the show's larger point. How does it get there over the latest installment. Here's what we saw:
The last show ended with Tommy and his mom getting t-boned by a drunk driver. This one picks up where we left off. Tommy uses his powers to teleport his mom to the safety of a hospital. Crazy mommy Collins kills a man in St. Louis and it makes his dog very sad. Lastly, we finally meet the invisible lady who has been advising the blonde in the arctic, Malena. She's a Pakistani woman named Farrah.
Over the course of this episode, we learn a little more about Malena's powers. The first hint comes at the end of these opening scenes, when she revives hundreds of butterflies lying frozen in the snow so they can fly away (and freeze again in pretty short order, one would think).
Paul Pope, the comic book artist who gave El Vengador and Katana Girl their distinct looks.
When we see HRG and his sidekick, Frady, they are just chilling out on the benches at Renautas, like no one knows to look for them at all, even though Noah already kicked the crap out of one guard inside the place in the prior ep. That's okay, though, I think the only purpose of this scene is for the show to give us a look at the Googliness of Renautas's campus.
One other important note in this scene: Frady mentions how Renautas might have turned his sister into some kind of shadow beast. This is for all the folks who didn't watch the prequel on YouTube. He's motivated to hang with crazy Noah because his sister has disappeared, and she had weird shadow manipulation powers.
By the way, one of my predictions from the last recap completely came true. I said that the way HRG would go about rescuing Molly would be by shoving a gun into someone's side and pushing them against a wall. He does!
Who does he choose? Taylor, the daughter of Renautas's CEO, Erika. Then, with a gun in her face, Noah and Taylor get into a little moral conversation about her mother's intentions that would have made for reasonable dialogue had the scene been in a college class about Kantian ethics with some Robin Williams'esque professor. It's a little weird with the gun in play.
Taylor recognizes Noah as one of her predecessors in the work of bagging and tagging people with abilities. To which Noah asks what kind of person would put one of their offspring into that line of work. Actually, Noah knew one who did: his old boss at Primatech had turned his daughter, Elle Bishop (played by the wonderful Kristen Bell) into a bagger and tagger as well.  
This scene is loaded with subtextual commentary on HRG's performance as a dad, but no time for that: HRG convinces Taylor to look a little deeper into her mother's plan by saying of the evos, "But they are human beings, Taylor, you must have seen that." Yes, she saw that. She saw one naked, frequently, and her mom is really mad about it. 
So Taylor goes to her mom's office where she has Hiro Nakamura's sword on display. Taylor finally asks her, "Just tell me the truth. What are you really after?"
Erika answers, "Abundance, Taylor."
What's she mean? Once HRG and Co. make it into the bowels of the company, they find row after row of evos strapped into machines that seem to be doing something. One would presume, mining their powers for resources. Like we learned in the season opener, the company found a way to monetize the evos. As we can now see, that meant more than Molly Walker.
Meanwhile, Tommy's mom's accident becomes the precipitating event for his character. He risks trying to give her a blood transfusion. They test his blood and find it won't work to save his mom, but it does alert the Feds that he has powers. When last we see him, he's been confronted by G-Men.
This episode also gives us a look at El Vengador's gadgets to come (the Observer recently spoke to the artist, Paul Pope, that gave the street hero his look). Not only do we get hints that he's going to be flying around L.A. in a bulletproof hotrod, but he's also upgraded his costume with pneumatic strength enhancements. Sadly, however, this episode also sees his advisor, the priest, go down. Sad, since he had this guy's powers, roughly, and that character was always great in the comics.
We don't learn a lot more about "the plan" referenced twice in the prior episode, but Malena's counselor, Farrah, does acknowledge that a group who haven't met yet will come together. Malena and Tommy already seem to be on the move from safety and security, but we also see Miko Otomo/Katana Girl arrive in Colorado (apparently using the V For Vendetta strategy for getting into Renautas) and Luke Collins break it off with his crazy wife. The pawns have been set into motion.
Will Molly Walker join the team? No. She blows her own head off. Well, we don't see her do it. We see the gun fall from her hand and the looks on HRG, Frady and Taylor's faces as it happens, before they run. She gave one more hint about the plan before she does it. Something is still hidden from Renautas, she tells them. She managed to not to give it up, but she still won't tell HRG what it was.
My guess: it's Malena.
What Frady and HRG don't find in Renautas's crazy basement, however, is Frady's sister. In the very last scene, we get a look at a Renautas asset we can presume to be "The Shadow," as its CEO refers to it. It's hard to imagine that this is not Sister Frady. She doesn't look like a sweet college freshman anymore, though.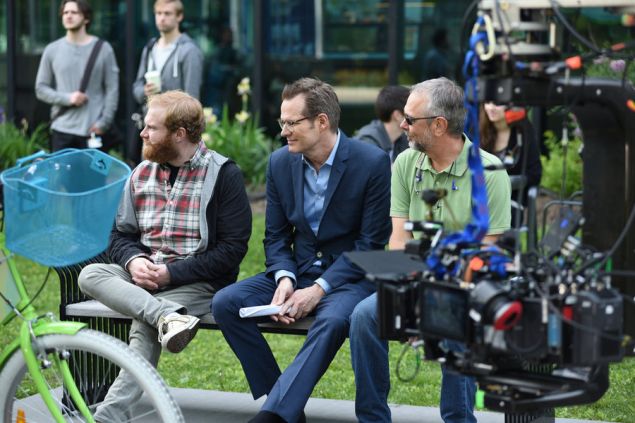 So, We're soon going to see the good guy superheroes assemble to save the world and plans will get set in motion. Before she died, Molly Walker suggested that Renautas has plans to kill everyone in the world. That would, in effect, create abundance for whomever they let live afterward, after all. It's a call to action, anyway. Her last words are, "Forget the past, Noah. Save the future."
What does that mean? It means the past and the future were referenced in one sentence at the climax of the show. In other words, we can virtually guarantee that everyone's favorite manipulator of time and space, Hiro Nakamura, is soon to arrive.