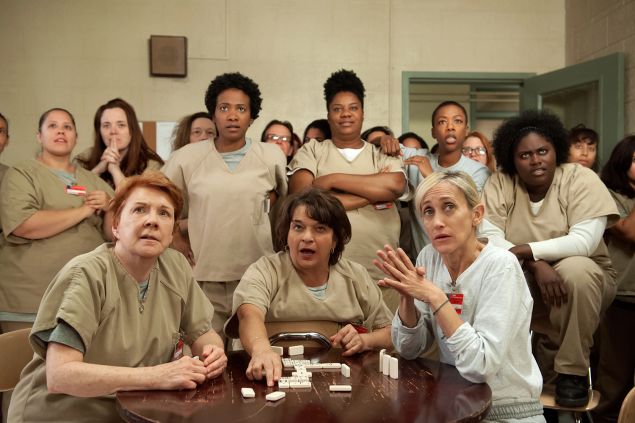 Though the Scandinavians invented the concept of the designated driver in 1920, it didn't take in the United States for more than 60 years, until Jay Winsten, associate dean at Harvard's School of Public Health, deployed a new strategy to influence the masses. Starting in the late 1980s, Mr. Winsten enlisted Hollywood executives and producers to instill positive messages about sober transportation into television shows and films. The innovative campaign proved a blockbuster hit. Between 1988 and 1992, the term "designated driver" made cameo appearances in more than 160 prime time shows, including hits such as Cheers, L.A. Law and The Cosby Show.
Four years into the media blitz, drunk driving fatalities dropped by 25 percent. While tougher traffic laws and stricter enforcement at the time unquestionably helped save lives, Mr. Winsten credits his media campaign for playing a significant role, as well.
In recent years, a growing number of nonprofits have turned to boutique agencies to create not only awareness in the popular culture, but quantifiable change. 
Cause marketers using television to influence behavior evokes propaganda, which smacks of peddling products or whitewashing the crimes of brutal regimes. But don't worry; this is the good kind.
Propper Daley in Los Angeles is one of the leading "social impact agencies." The company, founded by a one-time political operative for Hillary Clinton and a former director of several nonprofits, parlays its connections with entertainment industry executives to infuse pop culture with its client's messages.
To raise awareness about the "word gap," the Clinton Foundation's Too-Small-to-Fail initiative to boost the vocabularies of low-income children, Propper Daley organized a summit between Chelsea Clinton and TV creatives. "We felt this issue lent itself well to the entertainment industry because we could help model behavior through characters," explained Greg Propper, the firm's co-president. "We don't tell the creatives what to do, but we explained our goals in the hope that they would find a great way to integrate it."
Cause marketers using television to influence behavior evokes propaganda, which smacks of peddling products or whitewashing the crimes of brutal regimes. But don't worry; this is the good kind, which has the ability to improve the world. The Clinton confab, for instance, prompted a discussion of the important yet under-the-radar issue on several shows, including Orange Is the New Black. "One of the young mothers who's in prison has a visit with her baby and her baby's father," recounted Mr. Propper. "When the father is leaving she calls out to him, 'Make sure that you talk to the baby, read to the baby and sing to the baby. There are all these studies that say that if you don't talk to the baby they end up, like, fucked by the time they're 5.' That was amazing because the language and action were totally in character with the show, but the message was in there."
Mr. Propper noted that his company is also working to combat the widespread perception of veterans as "either broken or in need of charity."
On behalf of Got Your 6, an organization with a mission, according to its website, to portray veterans as "leaders, team builders and problem solvers," the firm created an initiative called "6 Certified," giving a public salute to shows that accurately portray veterans.
Among the first shows honored was Modern Family, whose well-adjusted patriarch, Jay (Ed O'Neill) happened to have served his country. "Being a veteran doesn't define who he is," Mr. Propper said. "It's just a part of who he is."
Got Your 6 ("I've got your back" in military jargon) also certified The Night Shift, on show on NBC which chronicles the exploits of doctor-veterans at a San Antonio hospital. Propper Daley introduced the show's co-executive producers, Gabe Sachs and Jeff Judah, to a very important lobbyist: the first lady, Michelle Obama, who has been involved with the cause. "That was invaluable," Mr. Sachs said. 
"You hear a guy on the Special Forces," Mr. Judah recalled, "who tells this wet-your-pants story and then he says, 'And then I flew back for classes at the Stanford business school.' " Mr. Sachs added, "We knew we had to get more of that into the show."
Other organizations dedicated to create social change through the entertainment industry include Hollywood, Health & Society (HH&S) and The Global Media Center for Social Impact (GMI).
Kate Folb, director of HH&S, a program at the Annenberg School for Communication and Journalism at the University of Southern California, explains that the organization's primary funder since its inception has been the Centers for Disease Control and Prevention. "They're interested in communicating with the general public, but to be clear, we're not an advocacy group. They only thing we advocate for is the truth, the science and the facts … We don't pitch storylines, but we say, 'here's an issue and an expert that's well-versed in this topic and you can work together on this if you feel that works for your show.' "
A private foundation hired HH&S to provide accurate information about the much-maligned Affordable Care Act (ACA). "When the ACA was first being instituted there was so much misinformation," explained Ms. Folb. As a remedy, the organization staged a conference titled Affordable Me: Obamacare on the Ground and on the Air. The event prompted writers from Grey's Anatomy to craft an episode revolving around a woman who reluctantly brings her child to the ER to be treated for a large tumor that has obviously been growing for quite some time. The woman admits that she waited to get medical attention for her daughter because she was undocumented and fearful of the consequences of seeking treatment. This storyline allowed for a lot of discussion within that episode about how to break down the barriers to health care."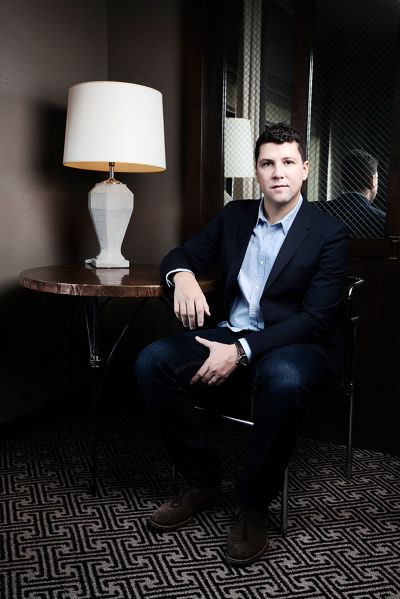 Another HH&S initiative is raising awareness about climate change. To accomplish that, the organization held a panel discussion in New York called What's So Funny About Climate Change? bringing together scientists and comedy writers, including Norman Lear (All in the Family, The Jeffersons) and Lizz Winstead (The Daily Show) all talking about integrating the issue into comedic works. During the forum, Ms. Winstead pointed out that comedians often influence society simply because of their perceived role as honest brokers of information. "Comedians have become trusted as people who observe the world and talk about it truthfully," she said. "Because they're not beholden to anyone, they can call bullshit when they see it."
Viewers, Ms. Folb said, frequently learn a lot about their own personal health from their favorite TV shows and they act upon that knowledge. Impact studies show that integrated messaging works. In 2012, the series 90210 ran an eight-episode arc that featured a storyline about the BRCA gene as a risk factor for breast and ovarian cancer. A follow-up study conducted through HH&S concluded that there was a significant difference in familiarity with the BCRA gene dependent on the number of episodes the respondent viewed. Just 36.4 percent of viewers who watched zero episodes knew about the gene, whereas that number shot up to 68.8 percent if respondents had watched between five and eight episodes.
'Topics that have been traditionally taboo are showing up on series television and they're being discussed' Sandra de Castro Buffington, founder, The Global Media Center for Social Impact (GMI).
As anecdotal evidence of the power of television, Ms. Folb cited the ABC show How to Get Away with Murder, which featured a gay couple who get HIV tests before they get more serious. "This show has a huge Twitter following and the episode was tweeted about a lot. One man tweeted that he saw the show and the next morning he decided to go to a clinic and get tested and when he told the nurse that he was inspired by what he saw on the show, she said, 'you're the fifth guy to say that, and we've only been open an hour.' "
Working on issues such as expanding immigration and gender equality issues, as well violence against women and sustainability, GMI at UCLA's Fielding School of Public Health was established in 2013 by founding director Sandra de Castro Buffington (previously an executive at  HH&S) and Dr. Neal Baer, a practicing pediatrician and executive producer of ER and Law & Order: SVU.
"Topics that have been traditionally taboo are showing up on series television and they're being discussed, especially via social media, and because of this they don't seem so controversial anymore," Ms. de Castro Buffington said. "When something goes from being taboo to being openly discussed, it's a predictor of mass behavior change."
As an example, she pointed to Breaking Bad. Walter White (Bryan Cranston), suffered from lung cancer and "he's the hero and the villain and the victim and the survivor all at once. It got a lot of people talking about cancer in general and the people behind that series went to great lengths, working with us, to make the lung cancer part accurate." To accomplish this, a pulmonologist and an oncologist were dispatched to the show's set to brief writers about the accurate diagnosis and realistic treatments.
GMI conducts "story impact tours," taking groups of writers and producers into the field. "We've traveled to prison to hear the stories of men behind bars and taken trips into low-income areas to learn about food insecurity," explained Ms. de Castro Buffington. "The tours give writers real faces and places to write about. Researching and reading about something is fine, but meeting real people…is much more impactful and inspiring. That's why these types of excursions are so important."
One storyline developed because of a trip, spurred a new cultural behavior across several countries, Ms. de Castro Buffington said. "We took a trip to India and there some locals told a story about how when a woman is being abused within her home, others stand outside and bang pots and pans until the abuse stops. A writer/producer on that trip brought that story to life on an episode of the FOX series Touch. Now the banging of the pots and pans on the doorstep until the violence ceases, the shaming of the perpetrator, is widespread in Africa, Brazil and Peru. That trip stimulated that writer to create a storyline that's been seen by so many people and that has now raised awareness of the issue and prompted positive action to change societal norms."
Gaining the desired level of exposure for a good cause has become more difficult with the abundance of new platforms, pointed out Mr. Propper. "There used to be three or four networks and if you got mentioned on one show on one network you knew that millions of viewers were watching. Now getting on one show isn't enough to get the message out to a wide audience. The fact is, the market is so much more fragmented you need more hours to get a few wins. But, if you do it right, you can get some big wins."
The sheer number of groups wanting to champion their causes adds to the difficulty of doing this work, said Ms. Folb. "There was a time when there were so many [nonprofit] organizations lobbying the entertainment industry on just their one issue, that it was just too much. They were all calling the same writers and trying to get meetings with the same shows. What happened was the industry stopped taking all of those calls because they became so overwhelmed. That's part of the reason HH&S came into being: to help writers get what they need and keep them from getting overwhelmed with requests to include certain messages in their shows."
Ms. de Castro Buffington agreed: "The creative community needs to create, not be inundated with people pushing them for inclusion of certain content."
Along those lines, both Ms. de Castro Buffington and Ms. Folb worry about message fatigue. "People are watching television to be entertained, so nobody wants to see a blatant message on their show and for that reason embedding something has to be done believably within the storyline," Ms. de Castro Buffington said. 
"When you're talking about narrative drama, viewers don't want to hear statistics quoted or an individual saying something that's not true to their character," said Ms. Folb. "Audiences are smart. They know when something isn't authentic."