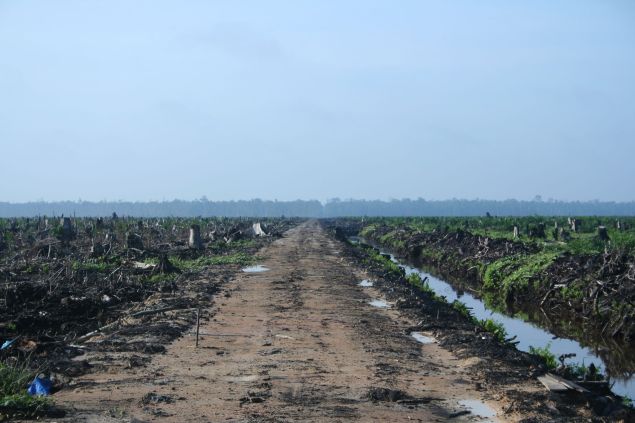 On what do Donald Trump and most progressives agree? Something significant, it turns out: opposition to the Trans-Pacific Partnership (TPP), the mega free-trade agreement backed by President Obama and the bulk of Congressional Republicans. Yet both Mr. Trump and hostile Democrats are misguided, seeing bogeymen in trade negotiations processes and provisions that are actually neutral or beneficial for the U.S.–and for battling climate change. In fact, TPP, on which negotiations resumed in Atlanta this week, is one of the most consequential pro-climate action policies currently under serious discussion in Washington, though sadly it is not widely recognized as such.
Mr. Trump whips up nativist fears, so his ploy attacking a trade deal is hardly surprising. But why have liberal groups been clamoring to keep the lid on the $1 trillion market for goods and services that can address climate change?
Trade agreements such as TPP will also make foreign-made climate-friendly goods, such as solar panels and environmental monitoring equipment, cheaper and more plentiful at home and abroad, easing the transition to a warmer world and low-emissions economy.
Somewhere along the way, most liberals soured on the environmental benefits of TPP, despite President Obama's coaxing and cajoling. On June 24, the Senate passed fast-track trade negotiation authority, putting TPP back on track. The vote stymied a furious campaign by environmental groups, including 350.org, Friends of the Earth, and the Sierra Club, that joined organized labor and Congressional liberals in opposing TPP on account of the alleged ecological damage. Their rallying cries: fear of fracking run amok and other untold future sins resulting from litigious fossil fuel companies' abuse of TPP's international arbitration mechanism.
Before tackling hypothetical fears, let's examine TPP's many tangible, concrete benefits they obscure. First, by lowering tariffs and requiring more stringent environmental rules governing production, TPP is poised to generate a torrent of trade in environmentally friendly and sustainably sourced products, to the benefit of American producers and consumers alike. Lower tariffs will save U.S. exporters hundreds of millions of dollars per year, turbo-charging exports in environmental goods: the U.S. currently exports more than $106 billion in environmental goods— smokestack soot scrubbers and water purifiers are two examples. TPP's low-barrier regime will level the playing field for leading green technology companies, enabling them to disseminate their wares more cheaply and rapidly than ever before. Energy-saving programmable thermostats from Google-owned Nest and Tesla's recently-unveiled "Powerwall" home battery systems to pair with solar panels and electric cars are just two examples of transformative, climate-friendly American products that can penetrate major markets absent trade barriers.
Trade agreements such as TPP will also make foreign-made climate-friendly goods, such as solar panels and environmental monitoring equipment, cheaper and more plentiful at home and abroad, easing the transition to a warmer world and low-emissions economy. This idea is not theory, but already proven by reality: the plunge in prices of solar panels already achieved – an 80% reduction in five years – has been largely driven by international market dynamics. The market for environmental goods and services such as these is expected to nearly double in size to $1.9 trillion by 2020. These are big numbers – big enough to impact the economy on the scale of the climate problem.
Third, environmental rules baked into the TPP encourage countries to improve their ecological management practices, or face trade consequences. The latest U.S. bilateral trade agreements, such as with South Korea, address trade-related environmental concerns such as air and water pollution and waste generation, a model TPP is following. Driven in part by mandatory environmental reviews, TPP itself has new, robust provisions protecting against illegal logging and other ecological impacts. With TPP, the U.S. has a chance to extend its environmentally-conscious market rules and principles to eleven countries, including rising economic powerhouses Vietnam, Malaysia and Peru and traditional allies Canada, Mexico, and Japan, with a combined GDP of $12 trillion. Even if TPP isn't perfect – it could have more stringent, binding provisions – its requirements represent a major improvement over current lax policies in many sectors. For example, TPP will help crack down on illegal logging in the Pacific Rim; in Peru, an estimated 80% of logging is illegal, and deforestation accounts for over one-third of national greenhouse gas emissions.
Finally, environmentally-friendly norms enshrined in trade agreements give companies that embrace those norms a leg up, encouraging further aggressive corporate commitments on climate change. As corporate practices and national policies increasingly embody climate action and environmental responsibility, these values–and the goods and services to reflect them–are poised to diffuse throughout TPP countries just as rapidly. Trade agreements now encourage environmental goods and mandate pollution control and manufacturing standards, prompting the innovators and prodding the laggards to clean up their acts in both the corporate and governmental sectors.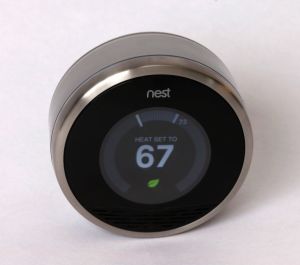 This brings me to the TPP fear-mongering. Liberal critique of TPP centers on allegations it is skewed towards corporate interests. In particular, many criticisms of the TPP hinge on the supposedly nefarious role of corporations and trade groups involved in closed-door negotiations of the treaty. While we don't know what happened behind those closed doors, what is becoming more apparent is that corporate interests are not necessarily anti-green. In fact, increasingly the opposite is true as multinationals continue to distinguish themselves with their sustainability initiatives. WalMart has proposed to go 100% waste-free and only use renewable energy, transforming its supply chains; IKEA recently pledged a billion euros for climate change; and Unilever has a sustainability plan to reduce its environmental impact by half by 2020.
Trade agreements with environmental protections help corporate sustainability leaders take their actions global. As Unilever CEO Paul Polman recently put it, "Leading businesses are taking large strides in ensuring a sustainable future, but ultimately, they can only do so much… [We need] consistent and credible policy signals from governments, a transition that requires ambitious government action at both the national and international levels." Corporations are now partnering with government as well: 13 companies with $1.4 trillion in annual revenue recently joined forces with the White House on American Business Act on Climate Pledge, announcing $140 billion in low-carbon investment. More than 1,000 companies have signed Ceres' Climate Declaration urging corporate and government leadership on the issue, and 1,000 companies world-wide have pledged emissions cuts on a UN climate change platform for non-state actors. Clearly, this is not your grandfather's corporate world.
As for potentially more serious legal challenges from fossil fuel companies through TPP's investor-state dispute settlement mechanism, so feared by green groups like the Sierra Club, most would be discouraged by the inevitable PR backlash such lawsuits would trigger. In fact, now that the likes of UN Secretary-General Ban Ki-moon and Pope Francis have engendered a climate-friendly international 'spirit', norms on acceptable corporate behavior will more likely militate for using TPP arbitration to uphold rather than undermine environmental laws.
Ironically, TPP's climate benefits are lost on conservative TPP supporters, who have become unwitting champions of one of the most high-impact climate change bills Congress has considered. Now it's time for Democrats and environmentalists to recognize they have a rare opportunity to do something valuable for climate change when TPP comes up for a final vote. This is a fight climate hawks and free market-loving conservatives can both win – if only they pick the winning side.
Andrew Eil managed climate change foreign assistance programs at the U.S. State Department from 2010 to 2014 and is now an independent consultant in New York City. 
Disclosure: Donald Trump is the father-in-law of Jared Kushner, the publisher of Observer Media.