"My wife jokes that I would make a great Depression-era wife," said head Top Chef judge Tom Colicchio.
We were at his restaurant Craft in NYC, but the five-time James Beard Foundation-awarded celebrity chef wasn't in cooking mode. Rather, he was enjoying a lunch of slightly bruised veggies and speaking about food waste. He was in activist mode, a role he takes on frequently when it comes to food.
"I'm passionate about trying to cut down on the amount of waste in our food system," Mr. Colicchio said, describing how he even uses the carrot tops and makes breakfast from dinner leftovers.
The amount of food we waste is astounding—40 percent of all food produced in the U.S. ends up in landfills. It starts with the fruits and vegetables that don't even make it to the stores and markets because they're bruised, misshapen or oddly sized, despite the fact that they're still perfectly healthy and tasty to eat. We also waste food in our homes every day when we throw out scraps and let produce or dinner leftovers go bad without eating them. Unlike many other worldwide problems, food waste is very easy to combat. At Craft last week, Mr. Colicchio shared his tips:
1. Shop smarter
The easiest way to prevent waste in your own home is to grocery shop more frequently and buy less during each trip. The key to this is planning out your meals. When we buy peppers and onions saying "I'll use these for something this week," we often let food go to waste. If you instead buy them knowing you'll use them for fajitas tomorrow night, you're sure not to let them go bad.
2. Give scraps to the dog
Those last few bites left on your plate might not seem like much, but every night's scraps add up, and you'll be eliminating waste when you find another mouth for them rather than throw them in the trash. Most foods are animal-safe, so share them with your pets. They'll love the leftovers (and you for your generosity).
3. Don't discriminate against less-than-perfect produce
A lot of produce waste occurs before the fruits and veggies ever hit the stores. Often, produce that is slightly bruised, misshapen or oddly-sized is deemed too ugly to sell, but the truth is that it's 100 percent fine to eat and tastes exactly the same.
Try shopping at a store that recovers less-than-perfect fruit and vegetables and sells them. For a more convenient sustainable option, there is even Hungry Harvest, a subscription service delivering bundles of recovered produce to customers' doors at prices more affordable than the grocery stores. Additionally, Hidden Valley Ranch (which partnered with Mr. Colicchio to fight food waste) is donating $1 to Great Nations East for each social media post of "ugly" veggies using the hashtag #TasteNotWaste.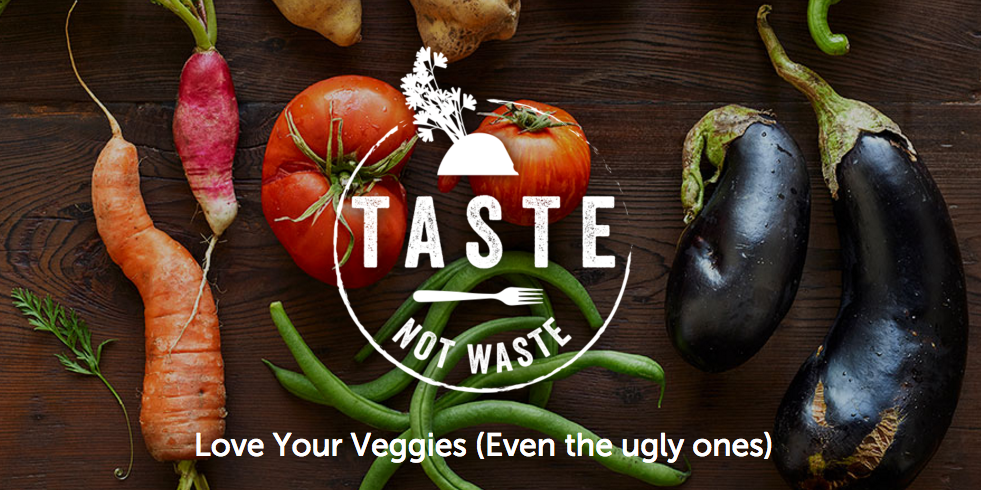 4. Compost
"If it doesn't end up in a landfill, it's not waste," Mr. Colicchio said.
Besides the heartbreaking fact that we waste 40 percent of our food while more then 40 million people in the U.S. aren't getting enough food and nutrients, food waste that ends up in landfills pollutes our planet with greenhouse gases. If food were a country, it would be the sixth largest producer of methane, according to Mr. Colicchio.
Composting is a great way to combat waste that is good for the planet and is easy to start and maintain. In NYC, you can drop off your compost for free at any green market. Learn how to start composting here.
5. Use dinner leftovers for breakfast
Leftover meat? Throw it in a breakfast burrito. Leftover corn? Try whipping up some corn pancakes. No matter what it is, there is probably a way to eat those dinner leftovers for breakfast. And if not, there's always lunch. Don't let any cooked food end up in the trash.
6. Learn about freshness and don't go by sell dates
Most food stays fresh longer than you think. Study up and don't throw something out just because it's one day past the sell date, which is arbitrary and not at all indicative of whether a food item is still O.K. to eat.
7. Use your fridge and freezer correctly
You can increase the life of your food and eliminate waste simply by storing it correctly. Glad has an extensive guide on how to store many foods, and check out your refrigerator's manual; it will have instructions and diagrams for storing food properly in your particular fridge.