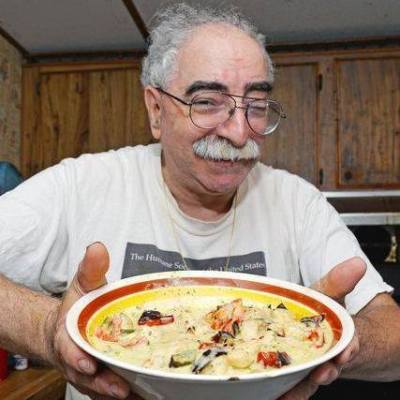 Without success, security guard/cookbook author Tino Rozzo has been running in the 2nd Congressional District as a socialist and/or American Labor Party candidate since 2000.
Now he's convinced next year's outcome will be different, his efforts aided by the top-of-the-ticket presence of fire-breathing 2016 progressive presidential candidate Bernie Sanders, the Socialist candidate from Vermont.
"Since I've been running, Bernie's the first national candidate who's running in the Democratic Primary as socialist," Rozzo, 56, told PolitickerNJ. "[Senator Jeff] Van Drew is a rumored candidate, but I think with all the energy and enthusiasm you see around Bernie, people in the district have been waiting for a candidate like me."
he son a of a Clifton factory worker who grew up in Paterson, Rozzo called 2016 his best effort to date, his first in a Democratic Primary.
"I'm getting more attention than in the past," said the former Socialist candidate for governor.
While well-grounded in terms of issues-advocacy, he said, the Socialist and American Labor parties ultimately came up woefully short with their ground game.
"I quit them because I got tired of the way they do business," Rozzo said. "With Bernie running for office there is a new energy."
The author of three cook books and a "working stiff, like everyone else," Rozzo said he wants to take on U.S. Rep. Frank LoBiondo (R-2) in next year's general election in part to show his objection to the congressman's stances on a myriad of labor issues.