WOODBRIDGE – Though Perth Amboy Mayor Wilda Diaz isn't up for reelection until November of 2016, she was still able to draw a crowd for a Friday afternoon fundraising event at Il Castello's.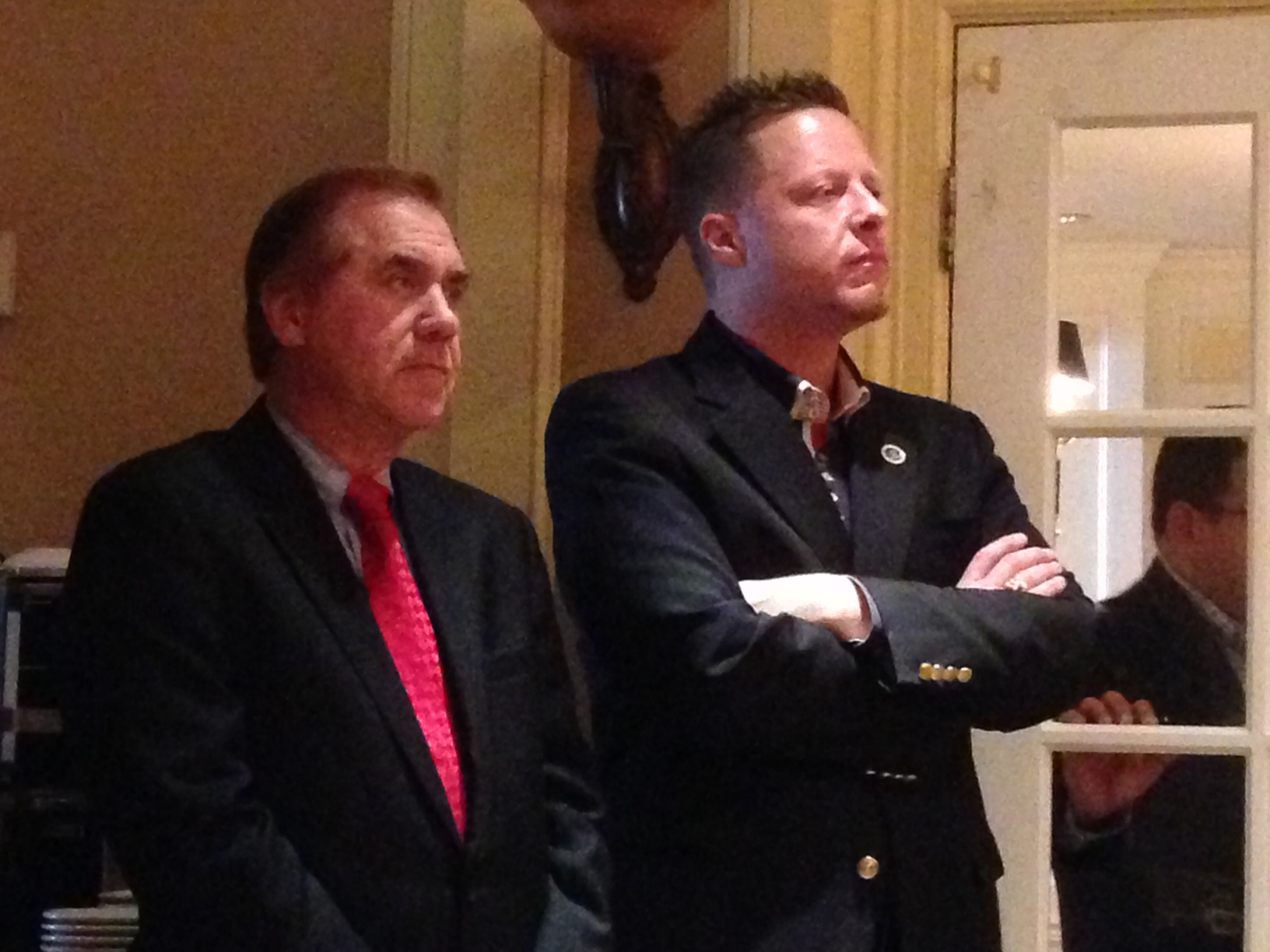 The likes of Assemblymen John Wisniewski and Craig Coughlin (D-19), who are both running to secure their seats on Tuesday, former South Amboy Mayor Jack O'Leary and Carteret Mayor Dan Reiman turned out to support Diaz.
One notable guest was state Senator Joe Vitale (D-19). In August, Diaz butted heads with the Middlesex County Democratic Organization and Vitale over her desire to appoint Arlene Quinones Perez as the city law director. Diaz persevered despite pushback and Quinones Perez was named the acting city attorney.
Vitale and the MCDO wanted Bill Northgrave. Vitale's presence at today's event might demonstrate a mending of fences between Diaz and him, something that will be critical as Diaz pursues reelection next year.
There was also a strong labor presence with representatives from groups like SEIU 32BJ, the laborers union, plumbers and carpenters present to rally behind Diaz. She credited that heavy labor presence to her time as Mayor.
"Business wants to come to Perth Amboy because they see an honest and transparent government," Diaz told PolitickerNJ. "I have a record I can stand by. I am a mayor that is known for stabilizing the financial situation in an urban area."
The event brought in around $50,000 for Diaz's reelection campaign. Entry was $300 per person.