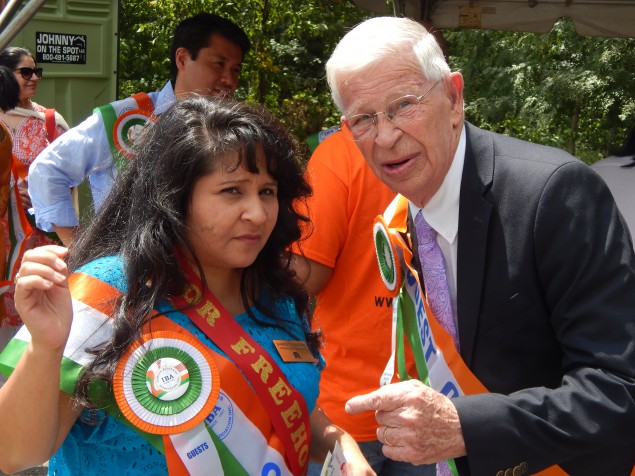 A disagreement this weekend between Middlesex County Republican chairman state Senator Sam Thompson and Republican freeholder candidate Sharon Hubberman demonstrates discontent in the GOP camp in the Democratic stronghold county.
At the Sayreville Day Parade on Sunday, Hubbard alleges that she was being pressured by Thompson and Old Bridge Councilwoman Lucille Panos to "get on board" with how the were campaigning. Hubberman also claims that Thompson "aggressively" pulled her left bicep.
According to a police report filed by Hubberman in Sayreville on Monday Sept. 28, Thompson yelled at Hubberman to "shut up" and told her she would not have his support moving forward.
"Sharon Hubberman is a Republican candidate for freeholder and I will support her," Thompson told PolitickerNJ when questioned about the incident. "I always behave professionally."
According to Thompson, the incident with Hubberman occurred in the "heat of the moment" and he feels that he did not overstep.
"I told the young lady what she needs to do to work on a campaign and she went off on a tangent," Thompson said. "What can I tell you? The young lady has a problem but, nonetheless, we have a campaign to run and we will run the campaign."
Though simple assault charges were filed by Hubberman against Thompson, no further action is being taken by the Sayreville police at this time.
"This is an internal dispute here," Thompson said. "The police are not investigating it."
Hubberman is running on a ticket with Jose Alonso against incumbent Democrats Ron Rios and James Polos. The county has long been controlled by Democrats and it has been difficult for Republican candidates to make inroads.