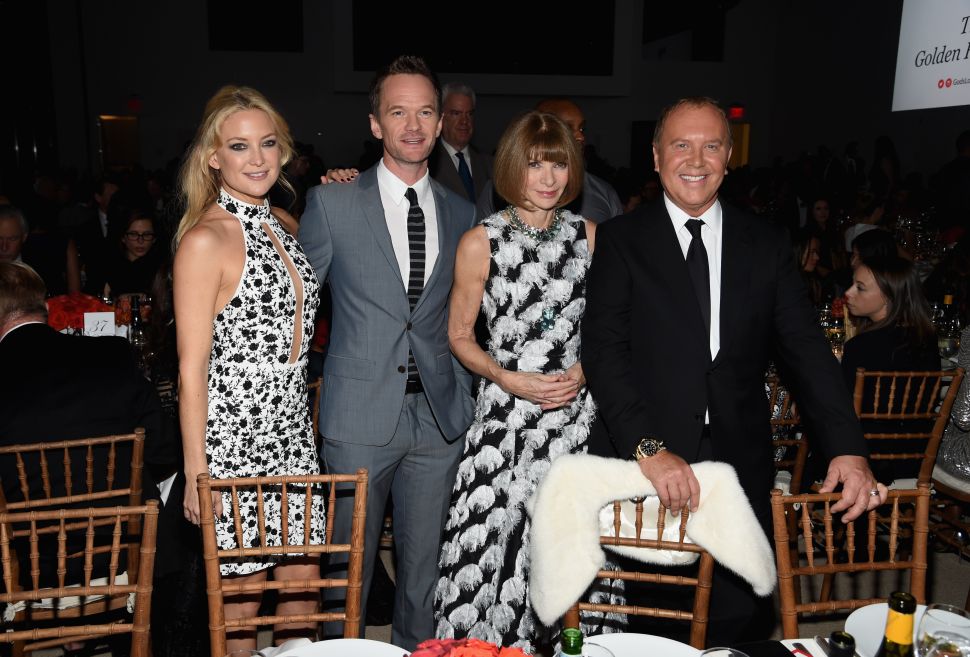 Blake Lively and Halle Berry took centerstage at last year's God's Love We Deliver Golden Heart Awards Gala, and the year before that, Hillary Clinton made an unexpected cameo. However, despite Kate Hudson, Diane Kruger, Emily Blunt, and even Superwoman Lynda Carter all being present, last night's biggest star was a new piece of real estate: The 48,500 square foot Michael Kors Building in Soho which opened its doors last June.
"The new building donated by Michael Kors is finalized, and up and running," Bette Midler said nodding toward Mr. Kors' table. The designer has supported the cause, which provides meals for HIV positive New Yorkers, for more than 30 years. "Michael wants everyone to have a meal," the songstress added, poking fun at the too-skinny fashion folk. "So much so, that he stopped slapping sandwiches out of people's hands. I heard he even offered Anna Wintour a one-and-a-half calorie Tic Tac."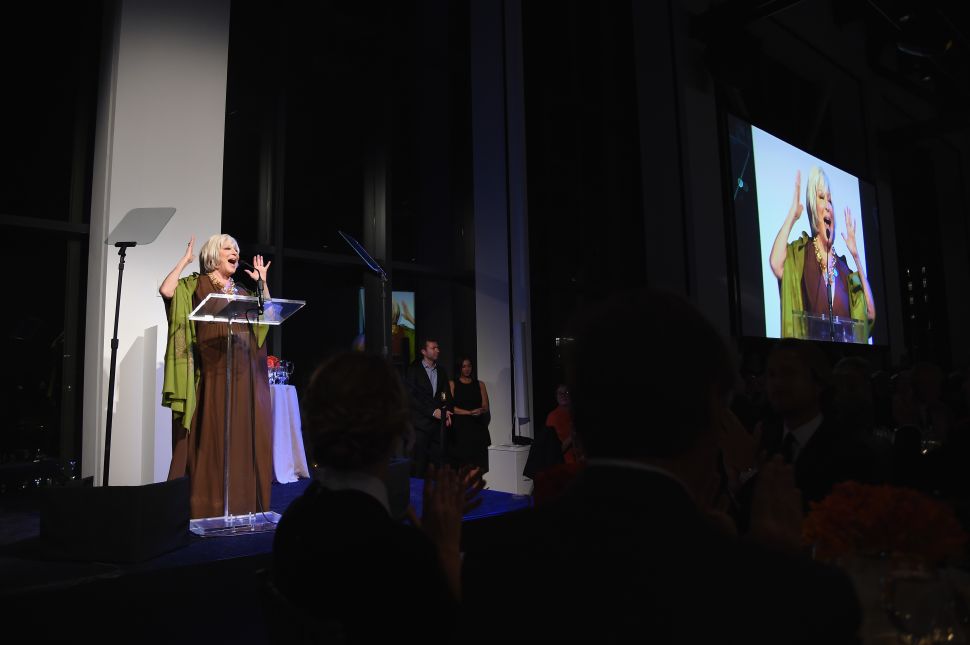 Ms. Wintour let out a polite laugh just a few feet away from her seat next to the Vogue-approved Kate Hudson. Ms. Midler went on to honor the current Chairman of the Board of Trustees at God's Love We Deliver, Michael Sennott, before turning the stage over to her longtime friend, Mr. Kors, to bestow his namesake award. 
Neil Patrick Harris was its recipient thanks to his continued donations and long volunteer hours at the Gods Love We Deliver kitchen. "Of course Neil has volunteered in the God's Love kitchen," Mr. Kors said. "He and his husband David [Burtka] prepped-get ready for this, it's true-2,500 pieces of salmon in an hour. Anna they beat us! David might be a chef, but let's be honest, that's a lot of salmon." 
Apart from their salmon-prepping skills, the dads have also integrated their service to the charity into their yearly Thanksgiving Day plans with their two kids, and also made several donations throughout the night including $100,000 to provide 25,000 meals for God's Love We Deliver recipients.