When Blake Scott picked up the phone, he had just finished a shoot for the luxury Italian brand Canali. "They only work with one or two American influencers a year," he said, "and I'm lucky enough to have worked with them twice this year."
Once a college science major studying to become a physical therapist, Mr. Scott is now the unlikely possessor of a style blog, The Scott Effect—not to mention more than 371,000 Instagram followers who look to him for men's fashion guidance. He has also just been selected as one of the latest reps for Bar III's "Setting the Bar" campaign, which celebrates millennials' ambition and entrepreneurship.
Given Mr. Scott's new gig, we caught up with the style star to learn more about how he brings his own goals to fruition.
How did you go from physical therapy to fashion blogging? My girlfriend at the time suggested we start a blog together. It was very lifestyle-focused. This was before Instagram; when I finally got Instagram, I saw every time I posted a photo of a watch versus a photo of my dog, I was getting more likes. I'd post a fashion photo on Instagram, tag my blog and people would go over. So we made the decision to go full-on men's fashion.
Was there a moment you realized your popularity was really growing? There was one time, at Fashion's Night Out, back when camel was really trending. I got a vintage camel jacket, wore it that night, took a picture, put a couple of hashtags, and got 900 likes. I was like, "Oh my gosh, I've only had Instagram for two weeks!" To me, that was very motivating.
Now that Instagram is as huge as it is, do you feel more competition than when you started? How do you set yourself apart? I'm not this guy who has a background in photography or fashion. I'm like a regular Joe—I just stumbled into it. I'm the people's blogger—a guy's guy. What you see on me is very relatable—it's what your boyfriend could wear, or what your dad could wear.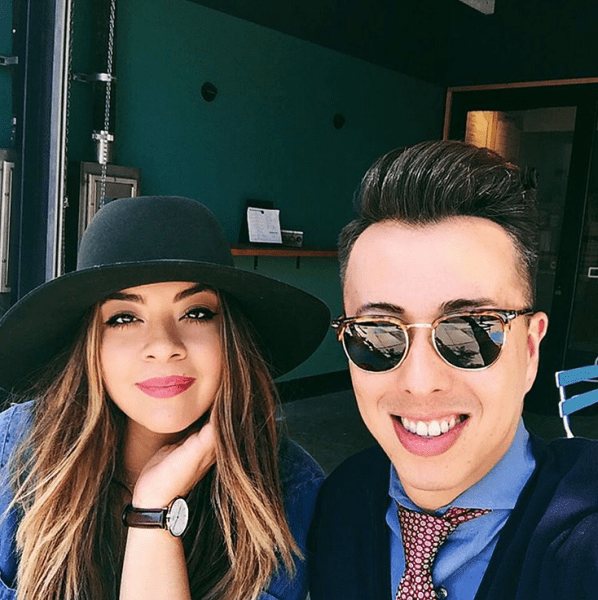 Is The Scott Effect your full-time job now? Yes. My fiancée [Ashley] is my partner—she does all photography and the creative direction. I'm the stylist. We made the decision after we graduated to go full-time into the blog, and not go to grad school. It was a difficult decision, but we had blessings from our families, so we went ahead with it.
Did you have a plan for how you would make money? No. I didn't even know you could make money. The first year, it was 100 percent for free. I did it all for product exchange—someone would say, "I have shoes, I love your style, I'm going to send them to you." I was still doing a regular 10-to-2 job [as a driver].
Ashley and I went to New York for vacation, and I ended up meeting bloggers out there that were already getting paid, doing collaborations, and it inspired me to do more. You could actually get paid for this! They told me to think of it as a business.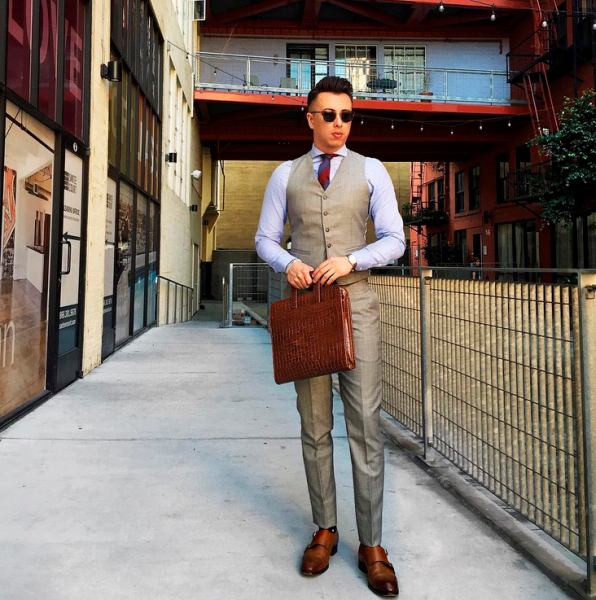 What do you charge for now? If you send me a pair of shoes, I'm not going to charge you for that, because you're not asking for anything in return. The only thing I do charge for is creating content; we have to sit down, scout locations for a specific shoot, bring on a videographer. We might have to go get a certain type of car to make the whole image relate to the suit. But if you send me a tie and ask if I want to wear it, I'll say sure.
What's the hardest part about your job? Being true to myself. [There's pressure] to work with brands that don't fit your brand, but you know they have dollar signs. [It's hard] for me to tell them no—that's the most difficult part. But I have to say, "Hey, you know what? Your brand doesn't fit with mine."
Where do you see The Scott Effect in 10 years? The blog has been taking off, and I want to expand on that—maybe do a little more lifestyle [content] with home and decor. I just moved into my first loft—I'm super into it and I hope to do a couple of collaborations, and see how that goes.
Do people ever criticize you for not having a fashion background? Some have skepticism at first—they're a little hesitant. But my blog, my Instagram—that alone is my résumé.