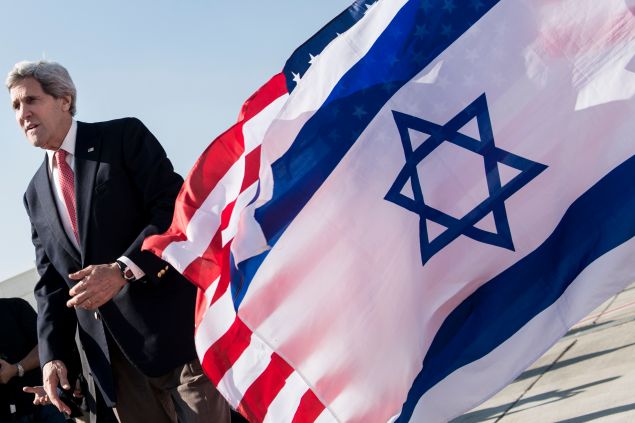 The times are troubling for our putative closest ally when master prevaricator and Palestinian Authority President Mahmoud Abbas proves to be a man of his word.
As he promised at the U.N. General Assembly two weeks ago, he has stopped abiding by the Oslo Accords.
Now we are seeing a rash of violence as Palestinians attack Israeli citizens—four different attacks by Palestinians killed three Israeli Jews and wounded many others on Tuesday morning—and Israel's army and police forces respond in self-defense.
But Abbas is but one pustule signaling a much larger infection. On Sunday, Iran test-launched a new surface-to-surface missile, immediately claiming it was not a violation of the nuclear deal it reached with six world powers in July.
Mr. Obama owes a bit of trust, empathy and respect to an ally who is the only democracy in the entire Middle East.
Within a 72-hour-period last week, there were 11 separate terror attacks against Israelis: rocket fire from Gaza, knife-wielding slashers, hit-and-run car assaults and attempted car bombings. Not surprisingly, the United Nations remained silent, while the Palestinian ambassador called on the Security Council to conduct an emergency investigation of Israeli actions. He also said he wanted the council to draft a resolution that would condemn "Israeli aggression" and provide "protection" for Palestinians.
Whether the Palestinian violence escalates into a third intifada—as convicted murderer and Palestinian "leader" Marwan Barghouti hopes it will—is yet to be seen. And it is a safe bet that Iran's latest snub will be just the first of many. But an absolute certainty is that the Obama administration cannot continue to alienate and abandon its one real ally in the Middle East.
Yet, the White House has remained silent.
Undoubtedly, the Obama administration clings to a host of dubious and dangerous beliefs: that its nuclear deal with Iran will help peace prospects with Israel; that $150 billion in unfrozen funds and sanctions relief won't be used to finance terror attacks; that Iran's intelligence-sharing arrangement with Iraq, Russia and Syria should not be worrisome; that it is somehow acceptable to keep critical intelligence from the Israelis.
Mr. Obama may not like Bibi Netanyahu. Mr. Obama may truly believe that the only way to peace in the Middle East is for Israel to agree to almost every Palestinian demand, short of Israel's actual demise. But Mr. Obama owes a bit of trust, empathy and respect to an ally who is the only democracy in the entire Middle East. Silence in the face of real threats is not acceptable.