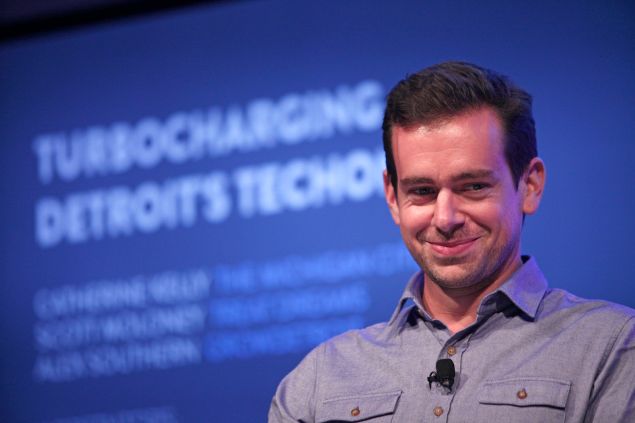 Less than a week after angry users tweeted against the idea of Twitter expanding its 140-character limit, a new tweetstorm has hit news feeds. Twitter co-founder and interim CEO Jack Dorsey announced this morning that he had been appointed permanent CEO of the social media site.
Dorsey has been Twitter's interim CEO since July 1, after Dick Costolo stepped down from the role on June 11. After Costolo's exit, users expressed their criticism about the site's user experience and questioned the relevance of Twitter. Four months and one CEO later, not much has been improved within the social network—but will change now come with the co-founder permanently back in charge?
Dorsey sure thinks so. In a series of tweets following his announcement, the 39-year-old businessman, who will serve as CEO for both Twitter and Square, wrote, "Our work forward is to make Twitter easy to understand by anyone in the world, and give more utility to the people who love to use it daily!"
Twitter director Peter Currie shares Dorsey's enthusiasm, according to CNN Money. Currie said after interviewing candidates for the position, Dorsey was "not just meeting but surpassing expectations as CEO."
Dorsey co-founded Twitter in 2006, at a time when social media had just begun to capture people's attention. Although the site took off as an easy platform to share ideas and communicate with fellow users–particularly among media companies–its appeal to new users remained lackluster, which Dorsey acknowledged during a recent Twitter earnings call.
Almost a decade later, Twitter is still not social media users' most preferred network. The company's stock has plunged more than 25 percent this past year, and is now back to around the price it initially sold its shares for in 2013—$26. But according to CNN Money, shares of Twitter rose more than one percent today in premarket trading.
As one of Twitter's largest shareholders (his stake in the company is worth $575 million), Dorsey seems to have the most to lose if Twitter doesn't start to gain momentum. Beyond the financial loss, his reputation as Twitter co-founder could be downgraded to failed businessman in as easy as one tweet. (Ironic as it may be, Twitter's unfriendly user experience becomes an effective platform for frustrated users to denounce its very existence.) Now, the next dialogue centered around Twitter will most likely be determined by Dorsey's next steps in improving the social network. Whether good or bad news, we can be sure to follow the drama in strangely contagious, yet always entertaining tweetstorms.