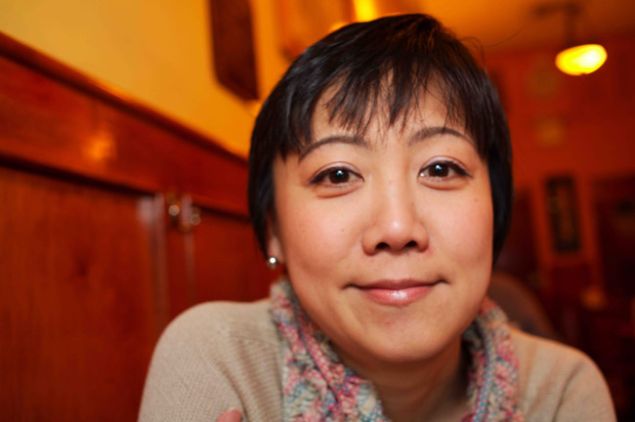 New York's Japan Society is expected to announce tomorrow the appointment of Yukie Kamiya as the next director of the Japan Society Gallery. Ms. Kamiya, whose speciality is in Japanese contemporary art, will begin her new role at the beloved museum, which is known for its program featuring both timely and historical exhibitions, on November 16, 2015.
Ms. Kamiya has served as the chief curator of the Hiroshima City Museum of Contemporary Art (Hiroshima MoCA) in Japan since 2007. Prior to working at Hiroshima MoCA, she was adjunct and associate curator at the New Museum in New York from 2003 to 2006. While at the Hiroshima MoCA, she has organized major solo exhibitions for prominent artists such as Yoko Ono, Cai Guo Qiang, and Do Ho Suh. Recently, she was selected as the 2016 curator of Sights and Sounds: Global Film and Video at the Jewish Museum, a long-term series of screenings spotlighting artists from different regions of the world.
"I look forward to making the Gallery a venue for exploring visual arts which express Japan's inherent global temperament—its links to the U.S., to its neighboring nations in Asia, as well as to Europe and Latin America," said Ms. Kamiya in a statement. "With its unique position in New York City, Japan Society Gallery can present Japanese art—both traditional and contemporary – from a new perspective, one that considers the passing of time as a single, continuous flow of ideas."
Located in Midtown East on 47th Street near the United Nations, Japan Society and Gallery has mounted several exhibitions of note in the past several years, including "Little Boy: The Arts of Japan's Exploding Subculture, Curated by Takashi Murakami" (2005), which was described by Mark Stevens for New York Magazine as "less a traditional exhibit of art than a work of cultural history." "Deco Japan: Shaping Art and Culture, 1920-1945" (2012) was the first show to focus on Japanese Art Deco designs and art outside of Japan, and traveled on to the Dayton Art Institute, Brigham Young University Museum of Art, and the Seattle Art Museum. And, most recently "Life of Cats: Selections from the Hiraki Ukiyo-e Collection" (2015), an exhibition that cleverly capitalized on the viral popularity of cats by taking a look at feline representation through spectacular examples in Japanese printmaking.