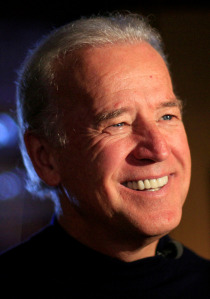 Vice President Joe Biden will be watching the debate from his official residence in Washington D.C. according to a statement made by his office and reported by the Associated Press.
Following a high school reunion he will be hosting, Biden will return to the Naval Observatory to watch the debate as it takes place in Las Vegas.
The announcement puts to rest rumors of a last-minute appearance by Biden tonight. The rumors were  sparked by his lack of comment about whether or not he would be entering the race. The decision to not appear tonight casts more doubt on whether or not Biden will eventually enter the race.
Because of the rumors that a last-minute appearance was possible, debate organizers had a sixth podium ready to go in case Biden made the decision to go to Las Vegas.
The debate will begin at 8:30 ET on CNN.