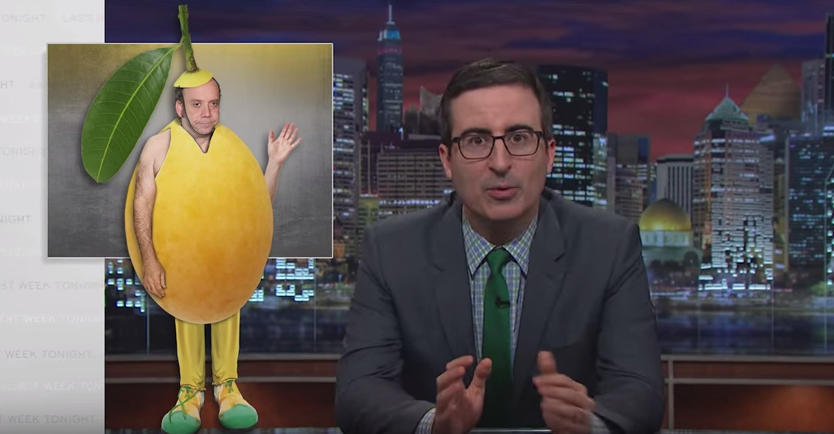 Last Week Tonight With John Oliver has gotten really popular, really quickly.
The HBO show delivers often shocking in-depth reports on the problems and corruption right in front of our eyes, and it does so with laughs. This morning on Twitter, the show made sure to make it known it has a sense of humor about almost everything, including sponsorships. The official Last Week Tonight handle posted this jokey tweet about their apparent vegetable sponsor.
For anyone who watches the show, this gag should come at no surprise, for Mr. Oliver's punchlines often involve utter randomness. For example, a web-only episode posted earlier this year features graphics created for the show that never aired. One favorite depicts Kid Rock driving a monster truck through the side of a Dairy Queen, for example.
Some followers even replied to the tweet, saying they could actually imagine Mr. Oliver saying this aloud on the show:
Thanks for the laugh.