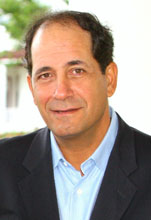 Senator Joseph F. Vitale (D-19) and Senator Nia H. Gill (D-34) will be holding a joint session of the Senate Health, Human Services and Senior Citizens Committee and the Senate Commerce Committee Monday to address Hoirzon Blue Cross Blue Shield of New Jersey's new tiered health plans through their new subsidiary group, the OMNIA Health Alliance.
The hearing will be held on Monday, October 5 at 10:00 AM in Committee Room 4 on the first floor of the State House Annex in Trenton.
The new plans would offer patients lower premiums and deductibles for choosing certain designated providers over others. Participating hospitals  and health care providers will receive higher reimbursement from Horizon.
"Consumers deserve clear answers about how this new OMNIA alliance and the tiers will affect their access to care, and safety net health care providers deserve to know how this will impact their ability to serve patients and their long-term viability," said Senator Vitale.
"Hearing directly from Horizon about how the alliance was developed and about the new health plans offered will allow for greater transparency and better understanding. We welcome innovation that will reduce health care costs, but we have to be cautious in making sure that the changes will not adversely impact patients or hospitals in New Jersey, especially those in medically underserved communities."
"As New Jersey's largest insurer, any dramatic shift in plans offered by Horizon will have a far-reaching impact on our state," said Gill. "There are many questions about how the alliance and the new tiered plans will affect hospitals as well as consumers.
"The hearing is an opportunity for the public to learn more about this proposal and how it was developed. We look forward to hearing from Horizon as well as from stakeholders who may be affected."
Concurrently, Horizon Blue Cross Blue Shield of New Jersey (Horizon BCBSNJ) and TargetSmart Communications released a survey that they say proves a majority of New Jersey residents, 75 percent, believe that the price of health care in New Jersey is too high and consequently favor tiered health plans offering lower premiums.
"We commissioned this survey after hearing the concerns raised by legislators and others following the announcement of the OMNIA Health Alliance," said Robert A. Marino, chairman and CEO of Horizon BCBSNJ. "As part of our ongoing efforts to respond to what consumers tell us they want, we felt it important to validate what we've heard from our customers – rising health care costs are unsustainable."
Horizon BCBSNJ plans to offer new tiered health plans with significantly lower monthly premiums and lower out-of-pocket costs for consumers seeking care at certain hospitals and doctors across the state.
According to the survey, New Jersey residents find high premiums and deductibles most dissatisfying about their current health plans. When asked about tiered health plans that offer lower monthly premiums and lower out-of-pocket costs when seeking care at "certain, but not all, doctors and hospitals in Horizon's networks across New Jersey," 44 percent of respondents said they would support such plans as compared to16 percent who would not.
"The results of this survey are not surprising. New Jersey businesses need more options for quality, affordable health insurance, and we have been asking for it for years," said Jeffrey Scheininger, President of Flexline Inc. and former chairman of the New Jersey Chamber of Commerce. "I applaud Horizon BCBSNJ and the other members of the OMNIA Health Alliance for responding with a solution that rewards high-quality care, a better patient experience and lower total costs for New Jersey residents and businesses."
Learn more by visiting: www.WhatHealthCareCostsNJ.com/Listening.