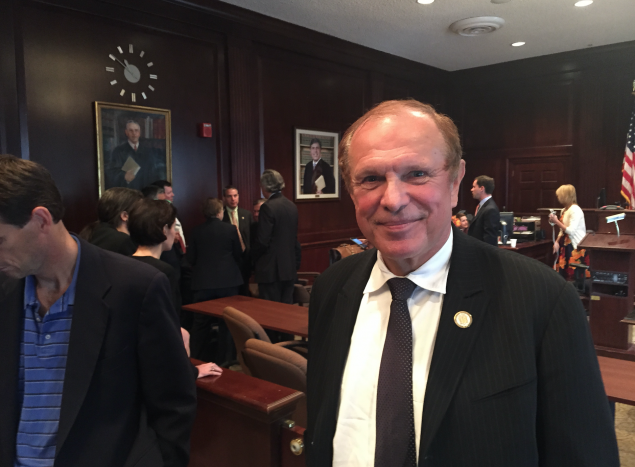 Superior Court Judge Michael Hogan has denied the appeal by state Senator Ray Lesniak (D-20) and New Jersey environmental groups to intervene in the ExxonMobil deal that many say is letting the corporation get away paying pennies on the dollar for environmental damages in the northern part of the state.
In a Friday decision, Hogan shot down a reading of the Environmental Rights Act that would allow citizens to introduce further appeals and change settlement terms. The denial of the right to appeal means that, unless something else changes, ExxonMobil will pay $225 million for an estimated $8.9 billion in damages.
"This miscarriage of justice will not stand," said Lesniak in a statement. "Judge Hogan has denied the public its right to appeal the biggest environmental contamination case in the history of the state."
Lesniak plans to keep fighting. According to his statement he will appeal the decision and file an environmental rights action.
"I will not only appeal the denial of a right to appeal, I will file an Environmental Rights Action that will blow the settlement to smithereens," Lesniak said.
Director of the New Jersey Sierra Club Jeff Tittle said that, like Lesniak, the group also plans to continue fighting and will file an appeal with the state's Appellate Court.
"We'll be appealing the Judge's decision on the intervention as well as the settlement because Judge Hogan was wrong," Tittle said in a statement.
The issue has been much contested. Governor Chris Christie's camp touts it as a victory while Lesniak and others claim if defies the Spill Act. For Lesniak, the main focus is on Morses Creek in his home county of Union.