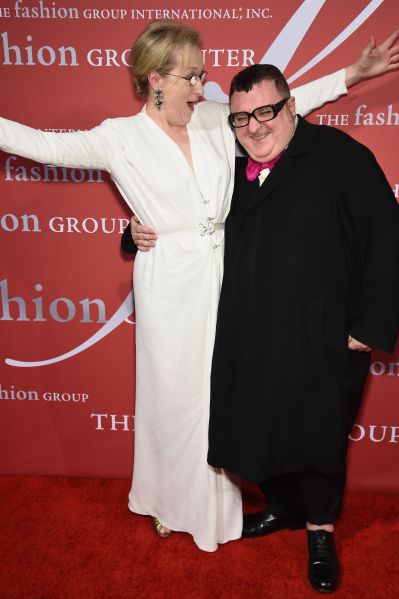 By 10:30 p.m. last night, a significant portion of the crowd had already filed out of Cipriani's cavernous Wall Street location. Half-empty tables were littered with drained wine glasses and plates of tiramisu and cookies were left untouched. The crowd's attention was transfixed on the stage, where Lanvin's Alber Elbaz was making a touching 15-minute speech, in which he referenced his aversion to social media and the recent retirement of a seamstress who worked at his atelier since she was 17. All of which might explain everyone's momentary disinterest in sweets.
The occasion was Fashion Group International's Annual Night of Stars Gala and the French creative director was accepting the top honor of the eve, the Superstar award. Presenting him with this honor was none other than Meryl Streep, who was bedecked in a white floor-length frock by who else but Mr. Elbaz. She had the crowd in stitches explaining that she riskily fed her cat in the dress before heading out for the night and she even referenced her little role in The Devil Wears Prada, confessing: "I know very little about fashion, I don't know how I got in that movie." She also sang praises of Mr. Elbaz as not only a deeply talented designer who knows how to make a woman feel beautiful, but also as a lovely personality.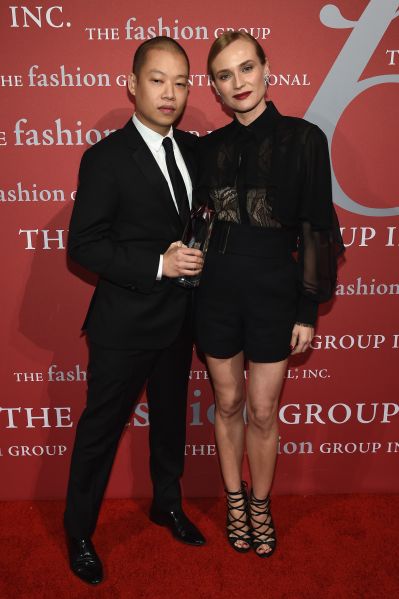 Ms. Streep was not the only celeb in the room: She had to share the spotlight with Justin Timberlake, his wife Jessica Biel, Katie Holmes and Diane Kruger. There were also many iconic fashion designers including Bruno Frisoni, Jonathan Anderson, Eileen Fisher, Jason Wu, Angela Missoni, Wes Gordon, Tabitha Simmons and the list goes on. Basically, this was the type of event where you queue up in the bathroom line behind Tory Burch or you catch Alina Cho telling Tamara Mellon that she wants to buy the exact outfit she is currently wearing.
There were countless moments like that throughout the evening, where jaded fashion luminaries broke from character to fawn over a celeb in passing or to point at a model whose face they knew, but whose name they didn't. And following the Backstreet Boy's well-received return earlier this week, it would come as no surprise that Mr. Timberlake's presence was met with sheer exuberance.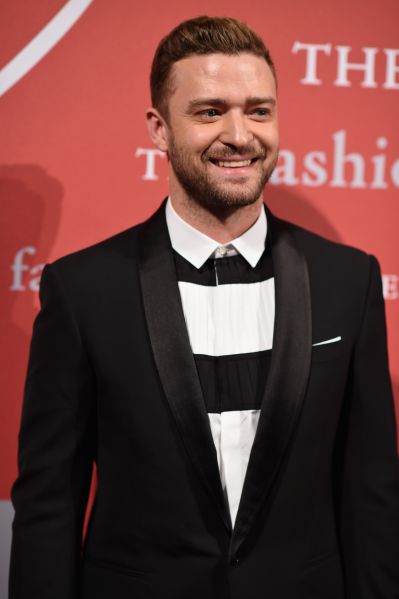 He was the recipient of Lord & Taylor's Fashion Oracle award, which he actually mistook for being called an oracle: "I was like, 'I'm an oracle? Maybe I watched the Matrix too many times.'" While at times it seemed like he was using his time at the podium to turn the evening into a roast, by poking fun at not being a sample size and reviewing the lamb entrée with a shrug and a "meh," he also made fun of himself, a lot. "I always knew when I was 17 years old, my hair looked like ramen noodle, I was wearing strings attached to my hands and I was in a boy group that I would win a fashion award someday," he joked. Perhaps he had too many glasses of wine, or perhaps he was feeding off the well-dressed crowd, but at least Mr. Timberlake added a dose of fun to the event which could have been filled with one long, boring speech after another.