Capital Impact Group (CIG) today announced that Sabeen Kalyan-Masih has joined the firm as Director of Public Affairs.  A former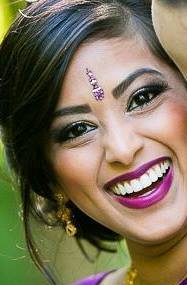 intern with CIG, Sabeen went on to be awarded the Eagleton Governors Fellowship, providing her the opportunity to join the Legislative Affairs Unit at the  New Jersey Department of Human Services, where she analyzed and monitored legislative proposals affecting a variety of healthcare issues in the state.
A graduate of the Edward J. Bloustein School of Planning and Public Policy at Rutgers University, Kalyan-Masih earned a Masters of Public Policy, previously served as advocate for AARP NJ, and was a Survey Administrator and Project Assistant for the Bloustein Center for Survey Research. In addition to her Masters, she attended Drexel University where she earned a Dual Bachelors of Arts in History and Political Science. During her time in Philadelphia, Kalyan-Masih worked on budgetary issues for Councilman Curtis Jones Jr.
"We're thrilled to welcome Sabeen back to the CIG family," said CIG Principals Gene Mulroy and Gerry Gibbs.  'She was a perfect fit to our team during her academic career and we are fortunate to have her return years later as a full-time member of the firm.  Sabeen's vast experience in legislative analyses and public affairs at all levels of government, as well as her familiarity with CIG, will only enhance the firm's ability to deliver quality service to our clients."