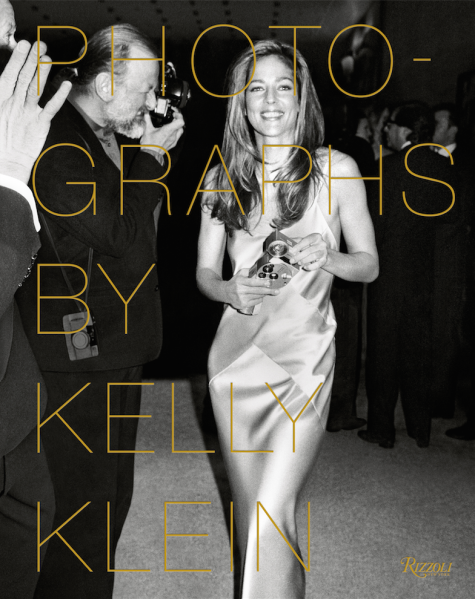 Photographer Kelly Klein is no stranger to the process of publishing a book, having already authored six photography tomes ranging in subjects. She has already curated in-depth studies on crosses, horses and pools in beautifully bound creations that feature world-renowned images captured by fellow celebrated lensmen and -women.
What she is a stranger to (at least of recent) is allowing people to take a glimpse of her personal life. There was a time when her life was a topic of discussion, back in the '90s, when she was married to Calvin Klein and then in the early aughts, when she divorced him. During that era, her name was splashed across tabloids and speculations about their relationship ran rampant. Since then, things have settled down a bit; Ms. Klein now focuses most of her time raising her young son Lukas and has even taken a step back from her photography career.
But with her latest Rizzoli book, titled Photographs by Kelly Klein, she allows a peek inside what her life has looked like over the past 35 years. Yes, this includes personal images of her vacations with luminaries such as Diane von Furstenberg, Fran Leibovitz and her ex-husband, Mr. Klein, but it also features professional shoots with the original supermodels, including Carolyn Murphy and Kate Moss. We called up the photographer to chat about how she is celebrating this book–with one of her book signings taking place tonight at Bookmarc–and why Jessica Chastian's image didn't make the final cut.
Why was now the right time to release a book filled with your own photos?
I've been doing books for many years; my first book was in '92 and I've done six books since then, usually all with a theme. I've loved curating them, writing and producing them and finding the images. I've enjoyed the process of working with many different photographer's works. But I thought that now I had enough body of work to do a photography book of my journey and my life. I mixed fashion with travel, friends, family and still life.
Were you skeptical to release something so personal?
I'm a pretty private person, but I thought the images I chose focus on important moments of my friend's and family's lives, including events in my life that were memorable. It was much easier to do my other books, where I'm just using the work of brilliant photographers. For this one, I had to go back in my archives over 35 years and go through negative after negative. There were thousands of different images and it took me three years to go through it all.
The book had a really interesting flow. How was it all pieced together?
I worked with creative director, Sam Shahid, who has done all my books. Normally, if we're working on a horse book, a swimming pool book, or a cross book, there would be similar images, one after another. For instance, we would have 10 photographs of pools with no edge, all grouped together. I didn't want this book to be all fashion photos together or all family pictures or all travel; I wanted it to be mixed up, but still have some sort of a flow. [Sam] did a juxtaposition of each image and what is opposite of it. He might have chosen a rock and on the opposite page is a girl in an A-line black coat, which is similar in shape to the rock. Or a picture from Monument Valley opposite an image of a girl in a backless dress. There's many of these sort of layouts throughout the book that he did a really great job with.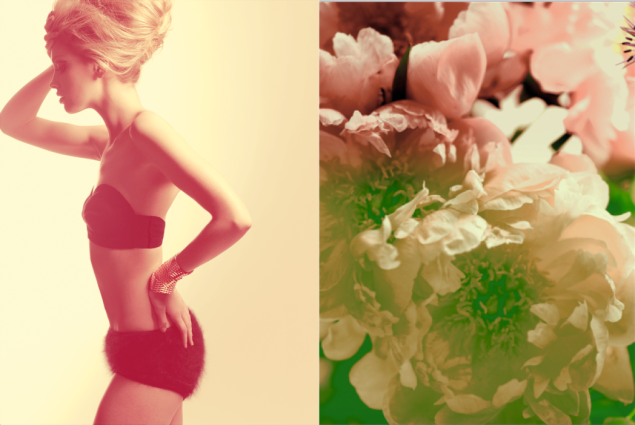 While digging through your archive, did you come to any realizations about your favorite subject to shoot?
I love photographing the supermodels. They are supermodels for a reason; they are really, really quite easy to photograph. Having Gisele or Kate or Shalom in front of you is an experience that I'm lucky to have had. I've photographed a lot of girls and guys in my fashion photography career, but those moments of being able to shoot the supergirls are unforgettable days.
How do you think they compare to the models of today?
I think supermodels of today are incredible as well. Now I don't work as much; I had a son about 7 years ago and I shoot fashion photography only once in a while. But I always try to work with the new girls that are up-and-coming. I find that a challenge for me and it's a nice way to work. Recently, I've loved working with Jessica Springsteen, Liisa Winkler, Lauren Layne.
What's the story behind the cover image?
I love my flower pictures, but if I put a flower picture on the cover it becomes a book about flowers and if I put a fashion picture on the cover, it becomes much more about fashion. At the end I thought maybe I should just put this picture of myself in a slip dress; I wear a lot of slip dresses in my life and I also happen to be carrying a camera. It just captures what part of my life has been, this idea of carrying the camera and a little bit of my style.
The media has had a particular fixation on your image of four moguls (Barry Diller, Calvin Klein, David Geffen and Sandy Gallin) napping on a yacht. Why do you think that particular one took off?
It's become one of the most liked photograph in the book, because it's just an off moment that I captured of these guys during a holiday. We were on a boat during a Christmas or New Year's vacation and they were all reading, relaxing and obviously talking. They must have all fallen asleep and I imagine it took place after lunch. I just happened to walk through the room and I had my camera. I captured it and I didn't think anything of it (laughs). It has become a very popular picture.
Have you gotten a comment from anyone in the picture?
Yes! Everyone in the picture loves it.
Were there any subjects that didn't want to be included in the book?
I obviously had to get permission from everyone in the book and there were some pictures that I liked that didn't make it, for one reason or another. There was a beautiful picture of Jessica Chastain, but she didn't think it was so beautiful, so it's not in the book. She had just graduated from acting school and she looked exactly like she does today, but it was a close-up of her smiling. I was disappointed, but it's okay.
You mentioned that you carry a camera around with you wherever you go. Is that still the case?
Because of Instagram and the iPhone I have gotten a little bit more lazy about it. It's so easy with the iPhone and I'm a big Instagrammer. I love to keep in touch with my friends that way and let everyone know what inspires me as the day goes by.
Last week you had a book signing at Neue Gallery uptown and tonight you are having one at Bookmarc downtown. Did you deliberately have two signings in two different parts of town?
I didn't do that on purpose. Aerin [Lauder] wrote the forward of my book and she offered to host my first launch at her parent's museum, which was an incredible evening under that beautiful [Gustav] Klimt painting. I was honored to be sitting in that room, quite frankly. And then there are a couple of other venues we discussed in New York City. Bookmarc is one of my favorite bookstores and bookstores are going away one by one lately and I just love that store. I've bought lots of books there. I just thought it would be nice if they were interested and they were!