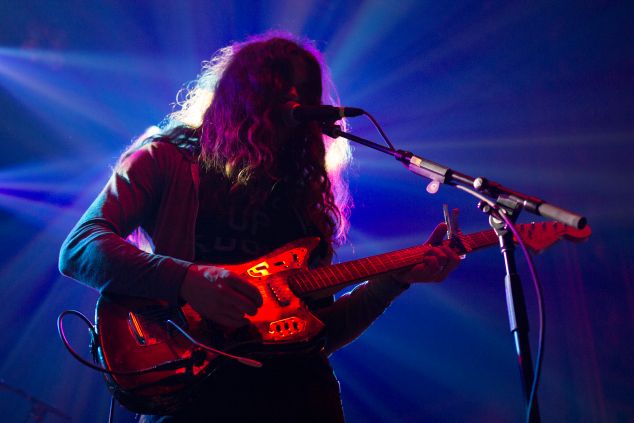 Seers have foretold that the success of every musician will one day depend on their publicist's ability to squeeze an apropos genre tag into the subject line of an email. "Psych pop", "dream pop/shoegaze" and "indie collective" descriptors loom large these days, a sure sign of the end times. It's no longer enough for boutique PR firms to promote bands off the buzz generated by their work—now you need an elevator pitch.
It's even harder to market genre purists. Tasked with promoting an artist indicative of a lone, era-specific sound, a publicist must find new ways to describe the artist for each subsequent release. I'd like to believe that my inbox has been inundated with absurd, tasteless genre appropriation for the last time. So if a new press release ever reads, "While Laughing Sheep's first album found them embracing the warm, paisley sounds of West Coast psychedelia, their sophomore release is a deep dive into the throat singing of indigenous Inuit people," let us consider the apocalypse nigh.
Music fans aren't stupid—they know when a sound is being packaged and sold to them. Such is the uphill battle for any musician who co-opts a genre consciously, as an affectation, to enhance the intended effect of their work. Two such artists came through New York City recently, each a genre loyalist with much different artistic ends, each creatively beholden to no one but themselves. That they played Webster Hall's Grand Ballroom, populated on most nights with serotonin-depleting millenials, vacuous fashionistas and bros, was an act of subversion. And that such music still finds an audience in the East Village was a refreshing reminder that our city still has some minor stake in a larger cultural conversation.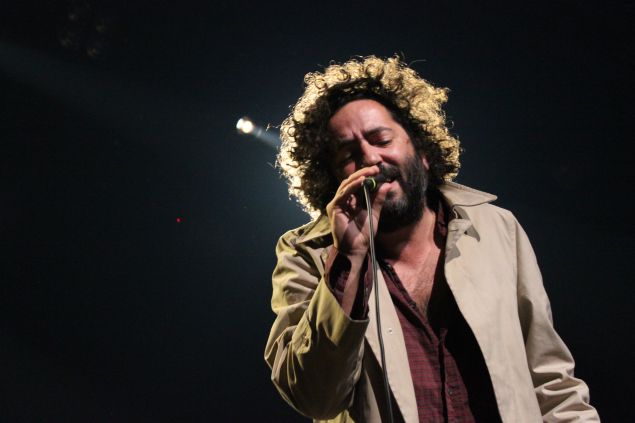 First came Destroyer, the solo project of Vancouver singer-songwriter Dan Bejar, shifting genres and musical reference points with each release. This time around he brazenly mined the big-band sound of both Bruce Springsteen and David Bowie's Young Americans circa 1975. Mr. Bejar's horn players blared, while his rhythm section grooved in soulful syncopation. So deliberate is the sound of his new record, Poison Season, that Mr. Bejar readily revealed such inspirations in interviews.
"Artists and repertoire, hand in hand through the grey doorway at dawn," he sings in "Times Square," an optimistic plea to make the most out of our surroundings. Mr. Bejar drank liberally while the set advanced on, getting down on one knee between verses and rarely making eye contact with the crowd; it soon became obvious that he doesn't enjoy performing much. In turn, Mr. Bejar's lyrics became autobiographically bleak, while his sounds became a vessel of delivery, a deceptively pronounced package to present such prose in a larger room.
Mr. Bejar's sounds became a vessel of delivery, a deceptively pronounced package to present such prose in a larger room.
Poison Season isn't Mr. Bejar's first foray into old genres. Though he's been making records for 20 years, 2011's Kaputt saw him embracing the '80s-era schmaltz of smooth jazz and synth-pop seemingly out of nowhere. Festival dates followed, multiple sold-out dates in many cities. Memories of him slogging through a 2012 Coachella set conjured an image quite different from the man who first earned his esteemed reverence among music nerds and literary types. This was straight-up pop. On Kaputt's "A Savage Night at the Opera," Mr. Bejar sings, "Yes, I'm familiar with your scene/ Some would say, shockingly uptight/21-gun salute to the Fallen Birds Of The Sky/I heard their record, it's alright…" Back then a new breed of Destroyer fan was born, as the then-trendy resurgence of synthesized music played by full bands dominated.
Of course, all of this is well and good for Mr. Bejar, whether new fans dig his subtle lyrical subtexts or not. Though I've followed Destroyer since 2006, this concert was the first time I remember the crowd being more concerned with hearing his recent genre dalliances rather than the deep-cuts. Ever the oracle, Mr. Bejar saw this coming. In 2006's "Rubies", he sang, "Quiet, Ruby, someone's coming, approach with stealth/Oh, it's just your precious American underground, and it is born of wealth/With not a writer in the lot…" Presented as an encore in all of it's nine-minute glory, "Rubies" went over the crowd's heads that night. That was a shame, because Mr. Bejar seemed to be speaking directly about his audience.
When what must have been the millionth gaggle of Hitler-haircut hipsters in skinny jeans posed under Webster Hall's marquee after the show, one bouncer muttered to another, "fucking white people are the worst." With such cultural appropriation on high, can you blame him?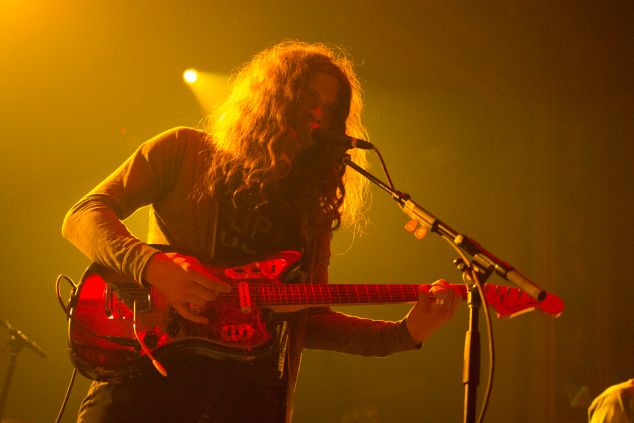 Later that week, another artist also used genre as a vessel for something deeper at Webster. While Destroyer's sonic dalliances are used to subvert his art, Philadelphia's Kurt Vile embraces more introspective '70s sounds of hypnotic balladry as homage. His new album b'lieve i'm goin down moves further away from the chugging riffs and drum machine freak-outs of his earlier work into a loner's cocoon of sonic warmth. His lyrical wordplay, funny and self-deprecating, has the distinct ability to sound both intensely personal and distinctly relatable, which his two sold-out nights in The Grand Ballroom attest to.
On one meanderingly meditative new tune, Mr. Vile characterizes himself as, "Just a certified badass out for a night on the town/Ain't it oh-exciting, the way one can fake their way through life/But that's neither here or there." Such self-awareness seldom sounds so sincere, so certain.
The ability to play both the fool and the sage, the joker and the wise-man is ultimately something to aspire toward.
In a recent candid interview with Kim Gordon the two gushed about Neil Young. Mr. Young's career has transcended so many eras and sounds, and it's no surprise that Mr. Vile counts him among the musical deities. Their career trajectories parallel, too—Mr. Young had his first taste of stardom in Buffalo Springfield, only to cultivate a solo career later that established him as a profound voice all his own; Mr. Vile, meanwhile, was a founding member of The War On Drugs, only to carve out his own place in the universe by pursuing his solo career.
When Mr. Vile tells Ms. Gordon that 1974's On the Beach is his favorite Neil Young album, the pristine production and prominent wordplay of Mr. Young's masterwork becomes something of a vessel to emulate in of itself. Unfolding slowly over the sounds of hands hitting a drum skin and a guitar riff in cut-time, that album's title track provides the best mirror for Mr. Vile's output. "The world is turning, I hope it don't turn away," croons Mr. Young, words both clever and intensely longing. Vile's emulation of this mood on songs like "Wheelhouse" is not for naught—the ability to play both the fool and the sage, the joker and the wise-man is ultimately something to aspire toward. It's a state of mind more timeless than a genre.
What separates men like Mr. Bejar and Mr. Vile from the tsunami of ready-made genre affiliations pervading the music industry is that the intentions behind their imitations are their own, vessel carrying ideas that are deeply felt. Their work isn't the calculated, arrived-at branding of some unseen strategist. All art may be theft, but good art is stolen well.