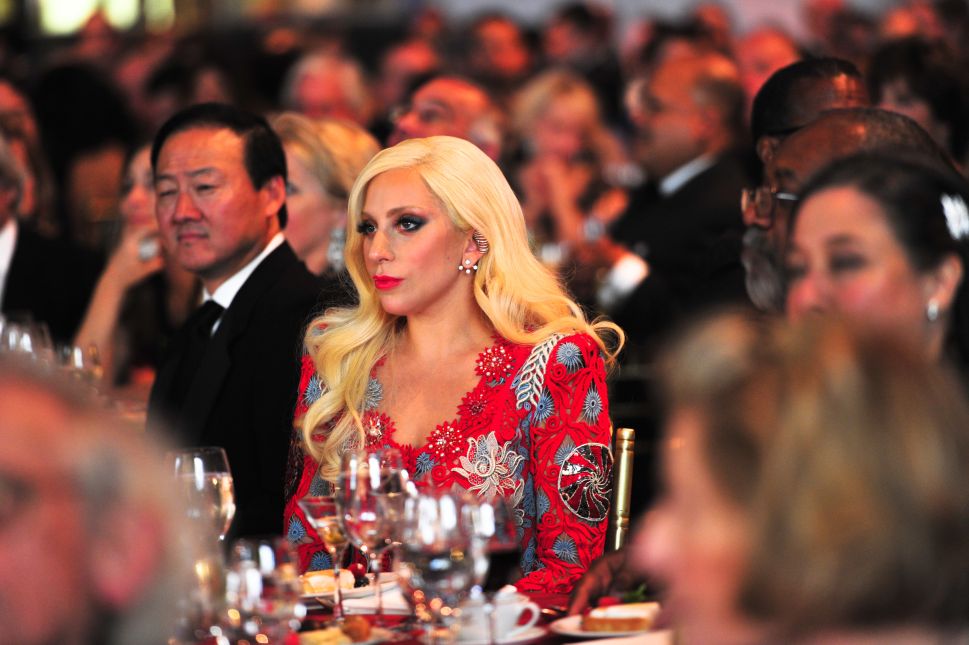 Last night was one for the books, especially for Stefanie Germanotta, who took home the Young Artist Award at The Americans for The Arts 2015 National Arts Awards at Cipriani 42nd St. The songstress known better to us all as Lady Gaga was celebrated by her art world peers including The Museum of Modern Art's Klaus Biesenbach, who introduced the award winner.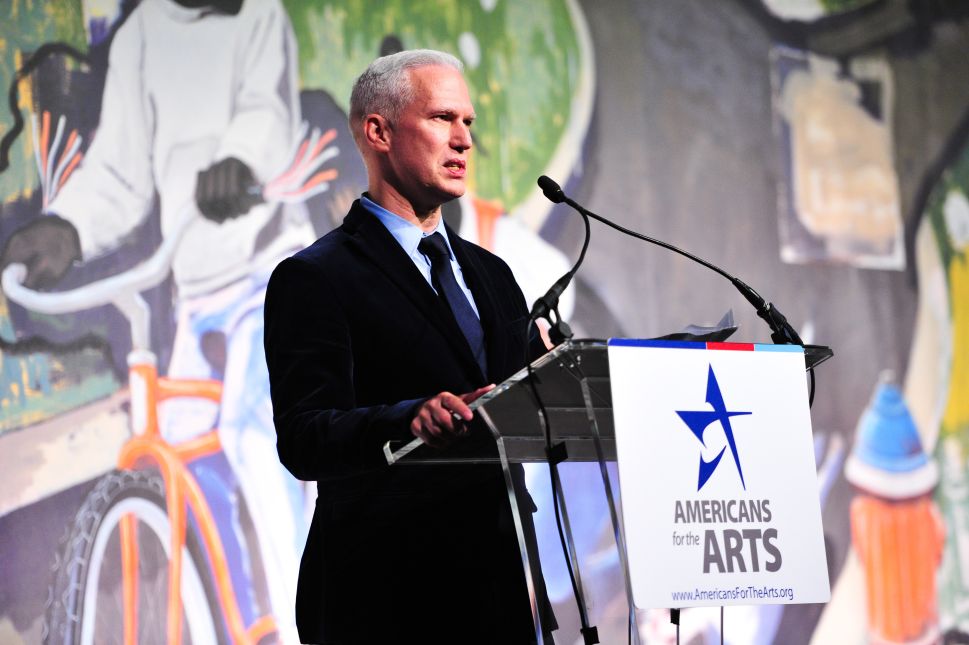 "I was tempted to do an anecdote, but I shouldn't," the German-born MoMA curator said during his speech praising Ms. Germanotta. "Ok just one anecdote. A couple of years ago-her world tour. I had heard you in a full stadium, and I had heard you sing in a car, but somehow you knew I was in Berlin. You were filling a stadium in Berlin, and said, 'You have to come, there is a concert.' And I said, 'I'm hosting a small artists party.' You said, 'Bring the artists!' I said, 'It's like 40 artists.' Bring all of them. We ended up at 2 a.m. with all of the artists on her tour bus visiting exhibitions. This is true generosity, but also true openness."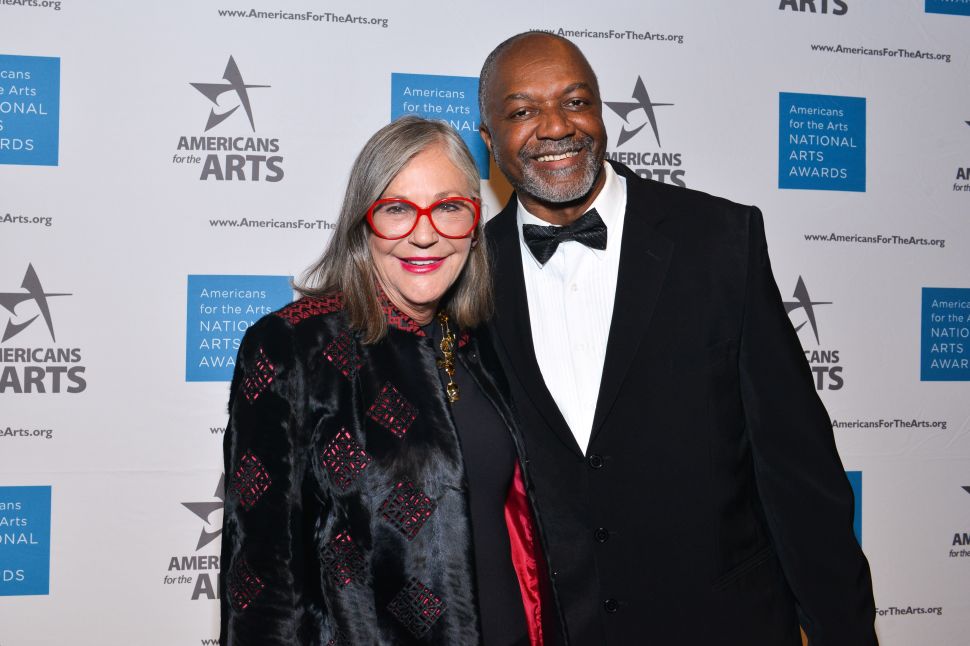 Gaga accepted her award in a winding, unscripted 10-minute speech holding back tears. "While art can make you foolish and wild, it has also always been a warm blanket for me to admire, something I knew that would always be there for me. It was always the byproduct, the unicorn, the fantasy that arose from whatever struggle I was experiencing, whatever torment I possessed. So I'm here today to say thank you so much to all of you for honoring me with this, because I don't think there is a single award that is more meaningful to me than this one," she said with her parents looking on.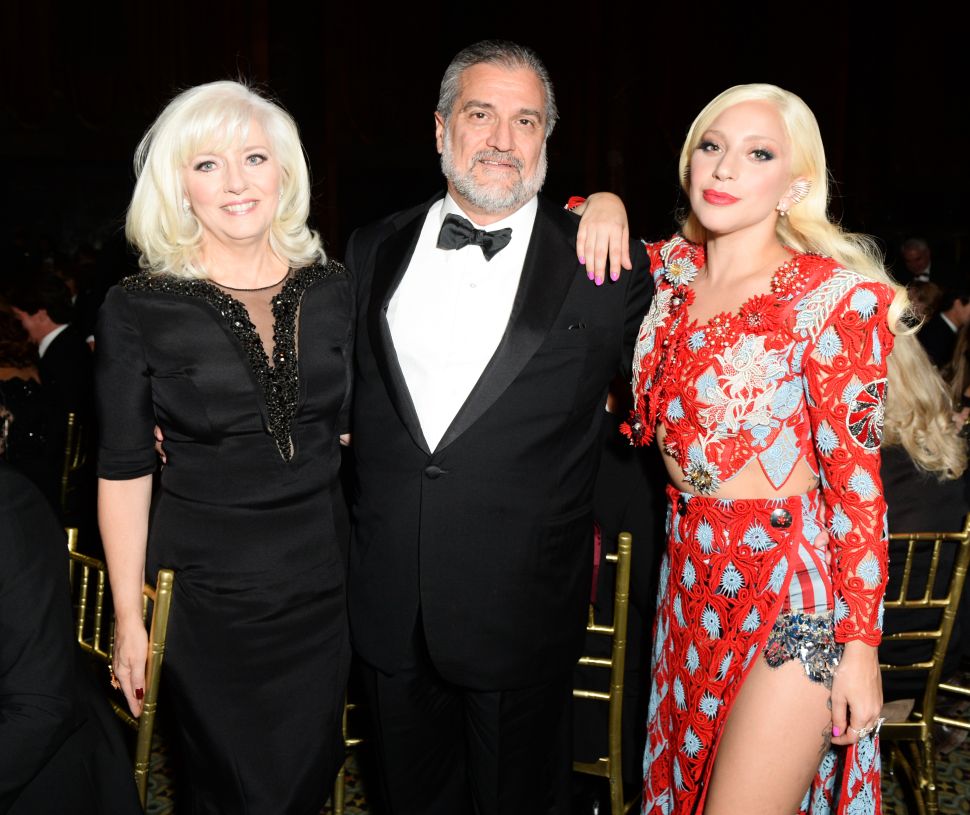 "I am here tonight because not only have you accepted me, but you have accepted somebody that is actually not Lady Gaga," she added. "My name is Stephanie Joanne Angelina Germanotta. I am an Italian-American artist living in New York City. I was not born blonde, like my mother will have you believe. I, over time, watched so many movies, and read so many books, and made so much art, and met so many sculptors, filmmakers, prose writers, musicians, and sidewalk artists that I invented something that was much stronger than I could have been on my own."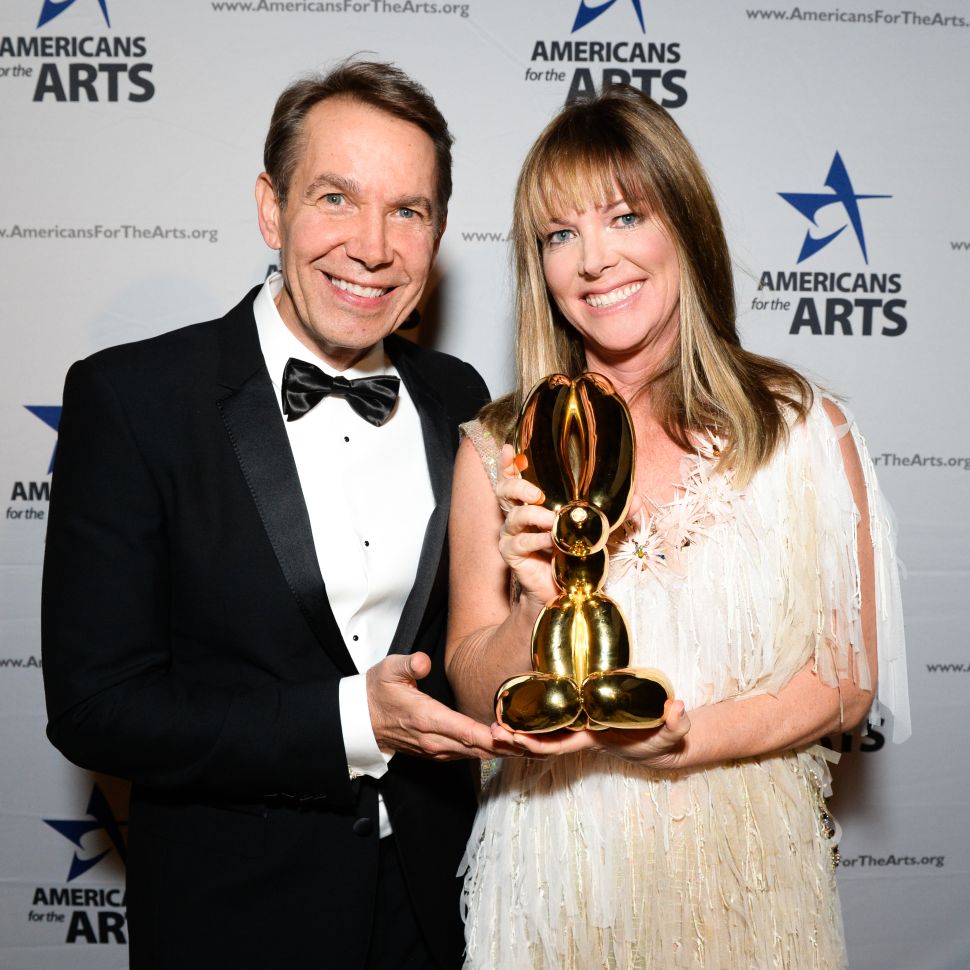 She also recalled her rehab residency with performance artist Marina Abramovic in upstate New York, which she used to kick her 15-joint-per-day Marijuana habit she developed while coping with a hip injury. "Thank you Marina Abramovic for the best rehab I've ever had," she said diving into her imitation of the performance artist's terse Eastern European accent. "'You eat art only. Nothing else for three days. You stand here in lake. So cold. I come back. Four hours. If it's not four hours, it's not long duration. Goodbye.' These are the people that remind me why I'm here. I'm so inspired every day. I'd rather be here any night of the week than anywhere in Hollywood. This has been the best. We're at Cipriani. This is real old New York. Thank you so much, and I'm so sorry I talked for so long it's just, this is the best thing that's ever happened to me!"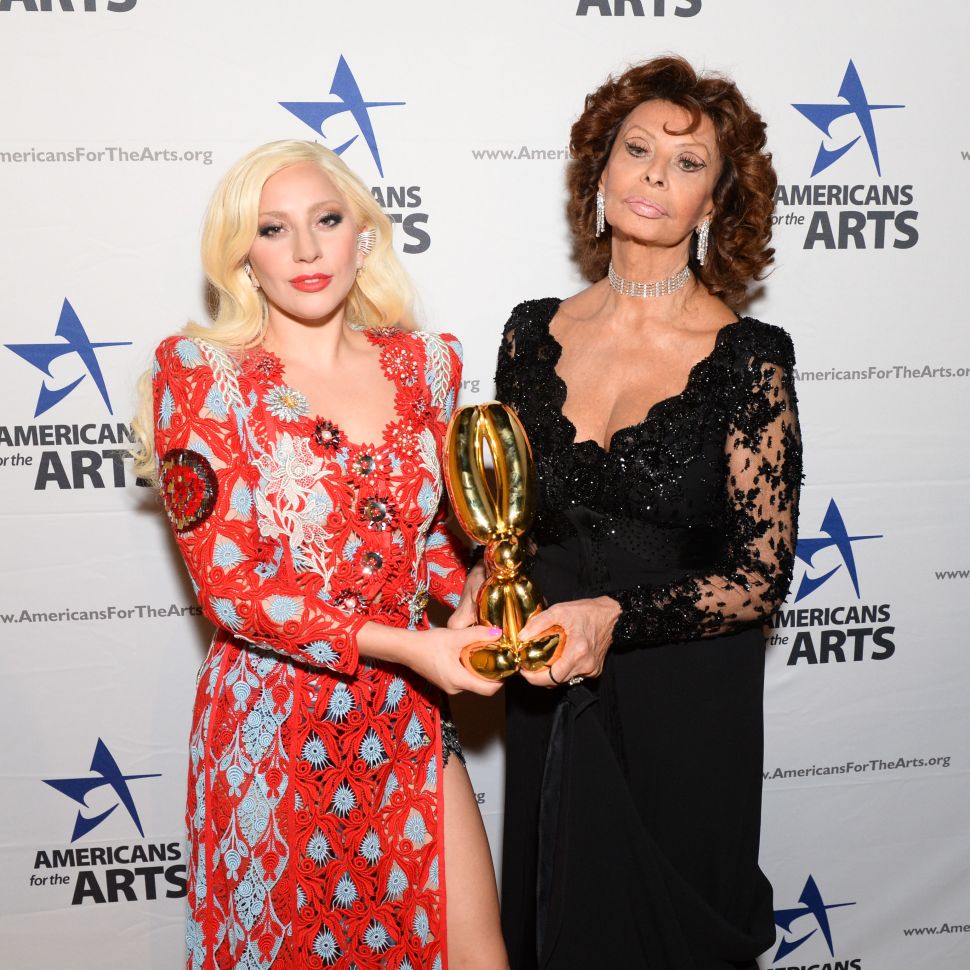 Other honorees included Maria Bell, who took home the Legacy Award presented by Jeff Koons, Wal-Mart heiress Alice Walton who won the Arts Education Award for her newly developed Crystal Bridges Museum of American Art in Arkansas' Ozark Forest, and Sophia Loren, who was presented by director Rob Marshall with the Carolyn Clark Powers Lifetime Achievement Award. "Of course I don't like to make speeches," Ms. Loren joked. "It's very, very difficult for me, because I'm asked to act words written for me when I make films. It's much easier."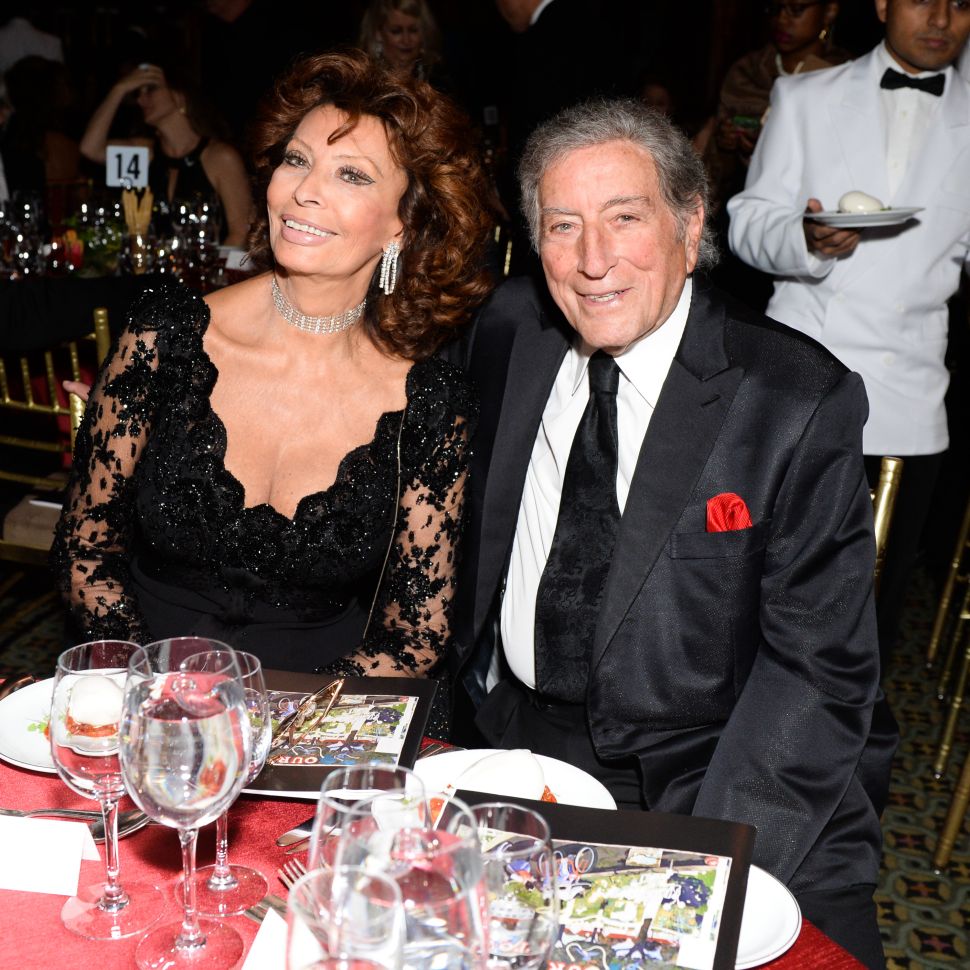 Jazz legend Herbie Hancock was awarded too, and by fellow music legend Paul Simon no less, with the Outstanding Contributions to the Arts Award. "When you give an award for outstanding contributions to the arts to an artist, it's for going beyond that artist's own talent, which in the case of Herbie Hancock is enough to take our breath away. I didn't write this," Mr. Simon said with laughs from the crowd. "I'm not disagreeing with it! He's a modern music icon, which as we just discussed backstage basically means you're old. He has played with the greats from jazz to classical, and R&B to hip-hop. He's won 14 Grammys and an Oscar. I've recorded with him, and it's a real pleasure to be in the studio with somebody who is that gifted, and that smart—and that late. He makes me feel on time!"